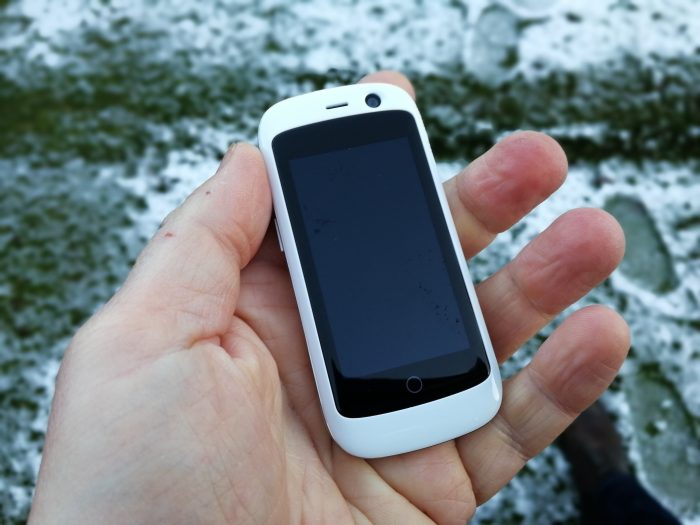 It's difficult to find a position for this one. The makers of the Jelly Pro admit that it's perhaps not ideal as a primary phone. Setting up can be a little tricky, especially when you're entering your email address and trying to accurately input your password on the teeny-tiny 2.45″ (240 x 432 pixel) screen.
Once you've done that, you can get into Google Play. It is, despite the size (7.8 x 12.5 x 5 cm), a fully-functioning Android phone with Android 7.0, WiFi, GPS and 4G connectivity. There's an 8 megapixel camera around the back plus a 2 megapixel front shooter and two SIM slots.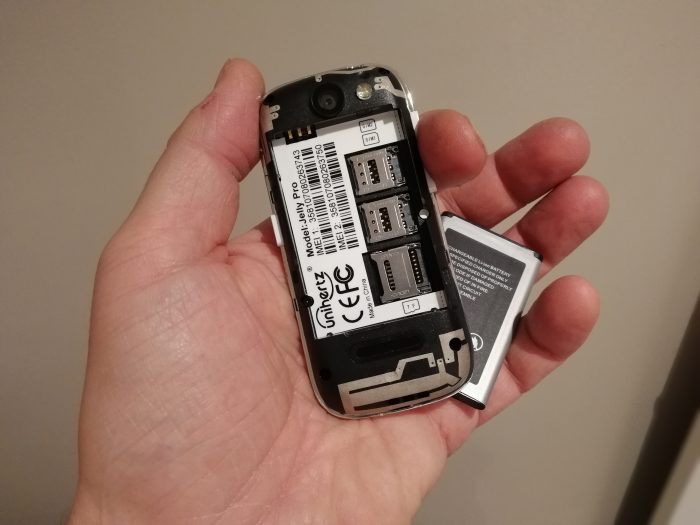 Download those apps you might need (I got Spotify, Strava and some others) and you'll need to log into those apps too. This is another slightly tricky process and you're perhaps best switching it to landscape mode to make the QWERTY keyboard ever-so-slightly bigger.
What I've quickly realised about this is the potential it has. Think about it. At the moment this is a £99 gadget with Bluetooth 4.0, 2GB of RAM and 16GB of storage. You can whack a microSD card in too. All of this sits inside a unit which is easy to slot inside a small pocket, or inside one of those arm bands that people use when running. Likewise, it's simple to strap to a bike (I had to put it inside a small bag attached to the frame) to track your exercise. You can wear it around your neck, you can put it on your wrist somehow and even perhaps keep it in your car as a permanent sat-nav / music / dash cam.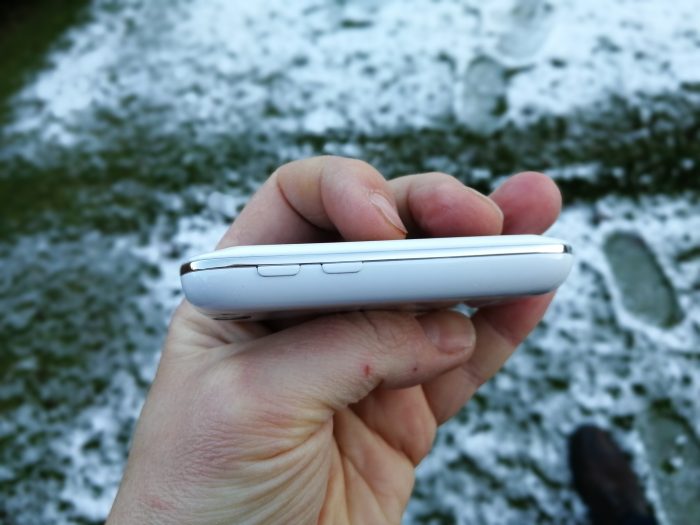 However, in my head I'm envisioning a web-based portal where you can customise how the phone looks and operates. Little things, such as the setup and the icon size. Why can't we have the first setup screen connect to the web and pull down a config file based on the IMEI? That'd be cool. Then I could have bigger icons on the home screen – one for Strava, one for Spotify and one for iPlayer Radio and so on. No fiddly data entry and it's effectively your connected music player / fitness tracker all in one. Oh, and you can make and receive calls, send your WhatsApp location or receive texts too of course. Yes, this could be a pager or an "on call phone" for any engineers and techies out there too.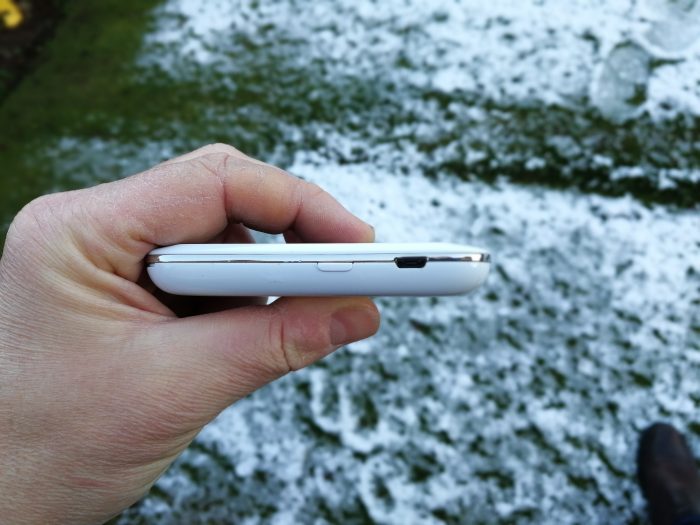 As a second phone for me it's already got me out of the "Honor / Huawei Strava problem". My primary handset is an Honor 9 which, like all Huawei / Honor kit, refuses to do any Strava recording properly and stops randomly no matter what you set the battery optimization to.
Battery life, especially if you load the phone with lots of auto-updating social media apps, can suffer somewhat. As my music player and Strava recording gadget it lasted about a day, which is what I'd expect from most smartphones to be honest.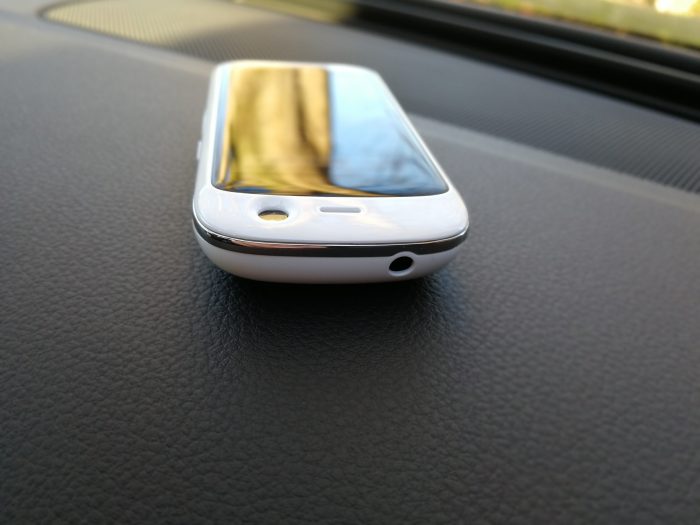 Yes, I know. Having a second mobile is a bit of a pain as it means you'll need another SIM card in this one. As a get-around you can look at cheap SIM-only deals (less than £5 per month should get you enough data) or you can simply not bother at all and slave it off a portable WiFi hotspot on your main mobile phone. Perhaps download music before you go out too, then you wouldn't need two phones.
My initial gripes with the keyboard seemed to dissipate after a bit of practice and installing GBoard so that I could "swipe" words. You can also install keyboards with larger keys but… perhaps as I mentioned earlier, it would be nice if this was done out-of-the-box so that you can get going easily.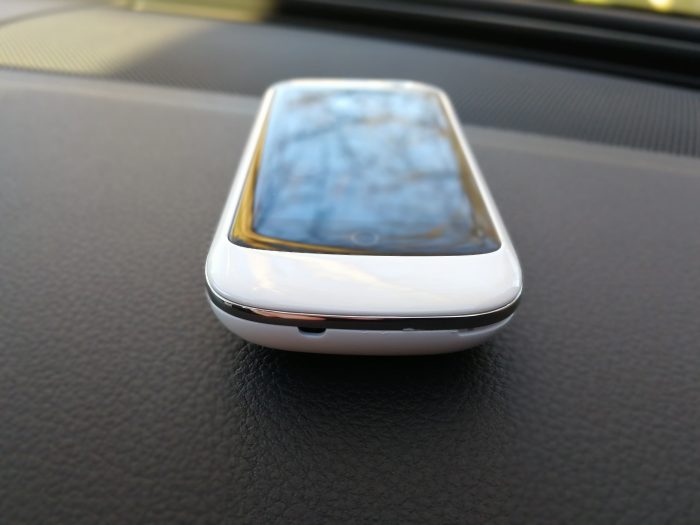 There's a lot of talk about battery life in other reviews I've read, so I wanted to circle back to this point. I've used it on WiFi only, so when I'm out biking this isn't searching for mobile networks and I tend to shut off the WiFi so that I can listen to Spotify offline. This keeps going for around 8-9 hours. If you're cycling for that long then you'll probably have a charger with you no matter what phone you have. Here the Jelly Pro has a 950mAh battery because, well, you've got a small phone, so basically.. it's expected.
It's £99. If you're heading out running, cycling, camping, hiking, on holiday or skiing and want something super-tiny that'll fit in the smallest crevice, this is the thing to have. Likewise, it's great if you're on a night out and don't want to risk your expensive £700+ phone on a alcohol-fuelled evening.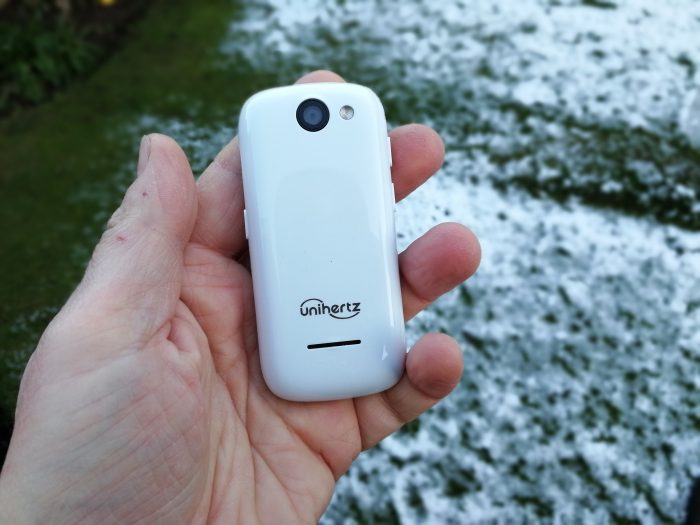 Wait a minute, we've got this far down and I've not told you anything about the design or style. To be honest, I've got a bit giddy about the fact that I can fit it into the special "coins pocket" in my jeans.
Short version for you (I've gone through a lot about the looks in my previous hands-on article). It feels like a polished rounded pebble, with the audio controls on the left side, the power button and charging port (microUSB) on the right and three capacitive buttons under the screen. Yes, there's a pretty thick border around but it's not overly terrible.
At the top there's a 3.5mm audio port for your headphones.
Size comparisons
Just how small is it? Well, let's compare it to a Samsung Galaxy S7 shall we?
Camera and OS
Everything within the phone is pretty normal and standard Android without too much additional guff added. The camera is the same, but you do get a self timer, face and scene detection, anti-shake, face beauty and panorama mode.
The OS itself has a browser, calendar and all the Google paraphernalia – Google Drive, YouTube, Maps and so on. There's also a file manager, sound recorder and pedometer.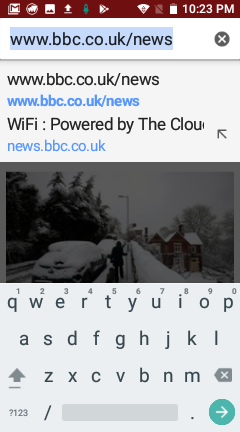 The quad-core 1.1GHz CPU performs relatively well and keeps up with most apps, although it's obviously not going to slide along as fast as the leading smartphone models that you're used to paying hundreds and hundreds for.
Here's some example shots from that camera. I don't know why I was surprised (after all, the camera quality won't be affected by the size of the phone), but shots actually came out rather well. The low-light shots were helped with the HDR mode on and a steady hand.
Overall
If you're looking for a diminutive and different smartphone, this is definitely one to consider. Despite the presence of two SIM cards, this is best as a secondary phone, and you should think about this as a fitness tracker that does your music, social media and phone calls too.
With a reduction in size comes a trade-off in the keyboard, but by the end of this review I was finding data entry fairly accurate and reliable. Once you've got your favourite apps setup, you can leave your expensive smartphone at home and take this £99 handset with you without much bulk or worry. The cameras work OK, the OS runs well enough (not overly quickly, but still without lag) but I would've liked to have seen some sort of web-setup to let you auto-install apps and increase the size of the icons. Sure, I know you can do this to some extent by browsing Google Play on a PC and having it install to your device that way, but it could be expanded on by Unihertz.
Whilst a reduction in size is refreshing and fun, you have to remember that you're getting a smaller battery and (quite obviously) a smaller screen too.
Want one? Head to Amazon to get your. It's £99 SIM-free.
Unihertz Jelly Pro - Review
Value for money - 93%
Usability - 82%
Battery life - 61%
Camera - 85%
Build quality - 88%
A fun, tiny phone which - after a bit of setup - can act as your phone, tracker, music player and more but without the bulk.