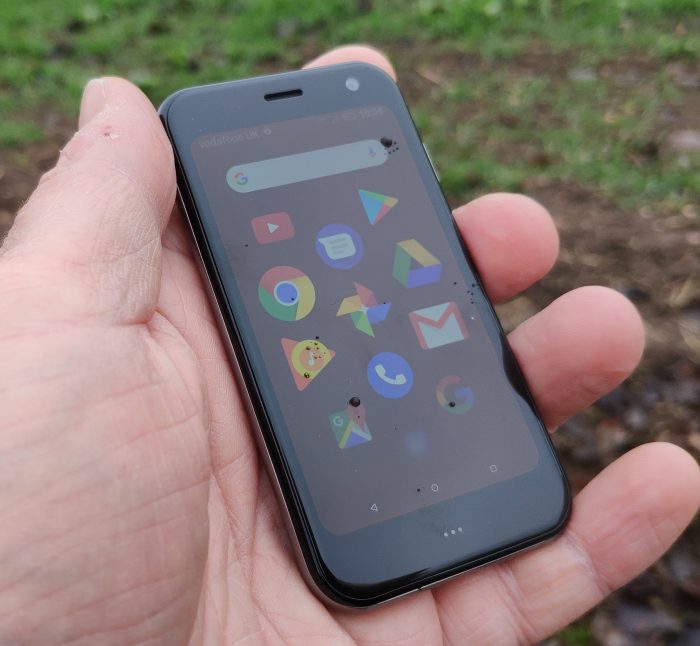 We told you about the upcoming Palm companion which appeared on the "Coming Soon" bit of Vodafone recently. It's credit card sized and is great for slotting onto your bike, taking on trips, going to the gym or on nights out.
Now available, you can get this one exclusively from Vodafone for £31 per month with no upfront cost, or for £350 on Pay As You Go. It weighs just 70 grams and is 50.6 X 96.6 X 7.4mm. It's powered by an octa-core Qualcomm 435 processor with a 3.3″ HD Display (445 ppi) with 3GB RAM, 32GB storage and an 800mAh battery. It runs Android 9.0 and there's a 12 megapixel rear camera with flash alongside the 8 megapixel front shooter. It's also water resistant.
Get this one on Vodafone right now, and if you've got one already, do let us know what you think of it.
Well have a hands-on with the new smartphone in just a few minutes time 🙂