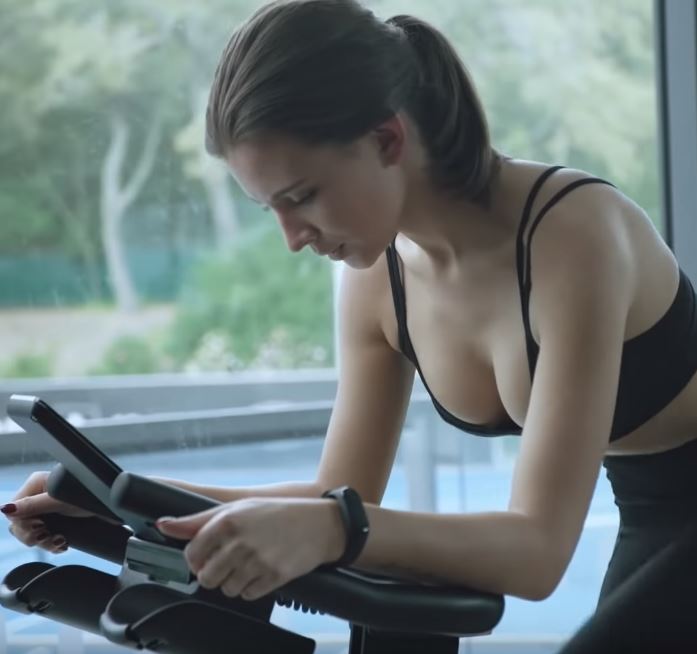 So we had an overview of the Mi 8, the Mi 8 Pro, the Redmi 6A and the Band 3 yesterday, but today I wanted to give you a closer look at the fitness band. This will be given out for free when you buy a Xiaomi handset with Three UK. You can buy it separately too – the Xiaomi Band 3 / Mi Band 3 is a mere £26.99 but, if you're super-quick and you're one of the first 10,0000 to get it before November 23rd, you pay just £19.99 and get this limited-edition UK strap.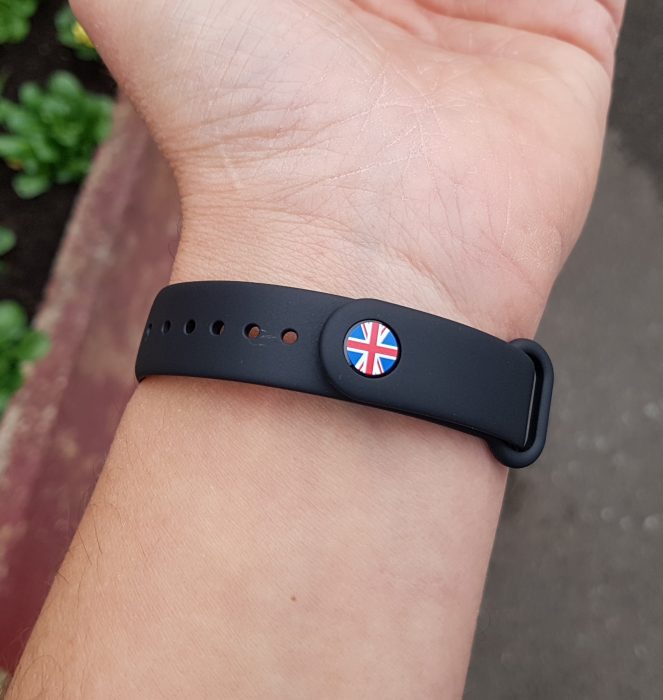 I've only used it for a few hours, but I can give you my initial thoughts and details about what it'll do. Firstly, I kinda expected to have separate activity tracking, so I was trying to find an option to start a run or start a cycle, but there was none of that on the band itself – it just has an option to "start exercise", which activates the heart rate monitor, a timer and shows you how many calories you've burned through. However, if you head into the accompanying app you'll find that you can actually choose your activity – it's just not selectable on the Band itself by the looks of it. So I've realised that it's best to select your activity from the Android app, as the Band 3 then becomes a second screen – showing you how well you're doing so that you don't need to get your phone out. You get data in real time such as your time, mileage, heart rate, and speed. The app on your phone seems to do the GPS (there's no GPS on the Band 3 itself).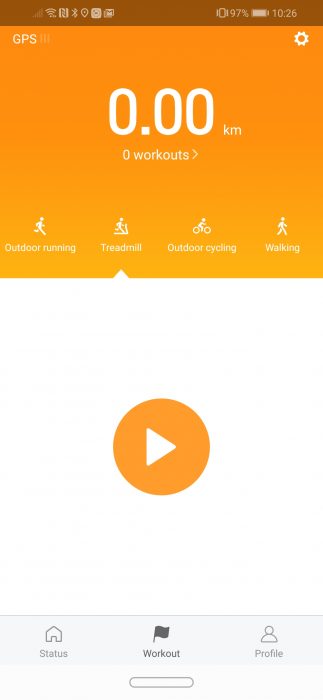 That all said though, there's a lot more of the app that I need to explore – there's a stack of options to tweak here.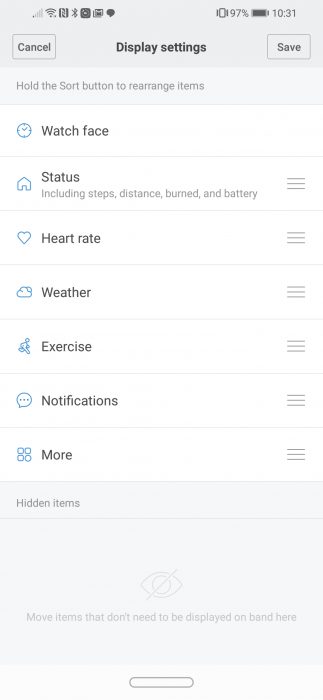 The screen has a small rounded touch-sensitive button toward the bottom of the screen which you press and hold to activate certain options. The navigation mainly consists of swiping up and down to select a category, then right or left to scroll through that category.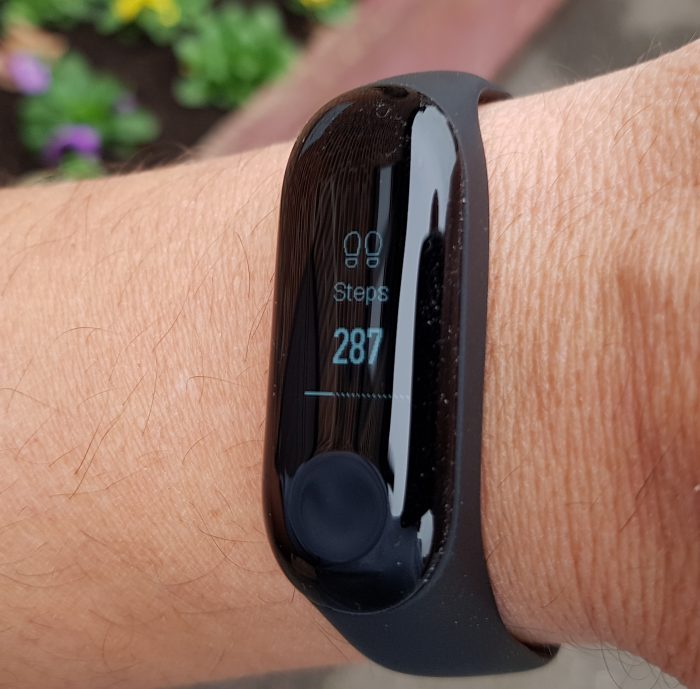 The main screen has the time and the date – you can adjust the appearance of this if you wish and add step count or change the design.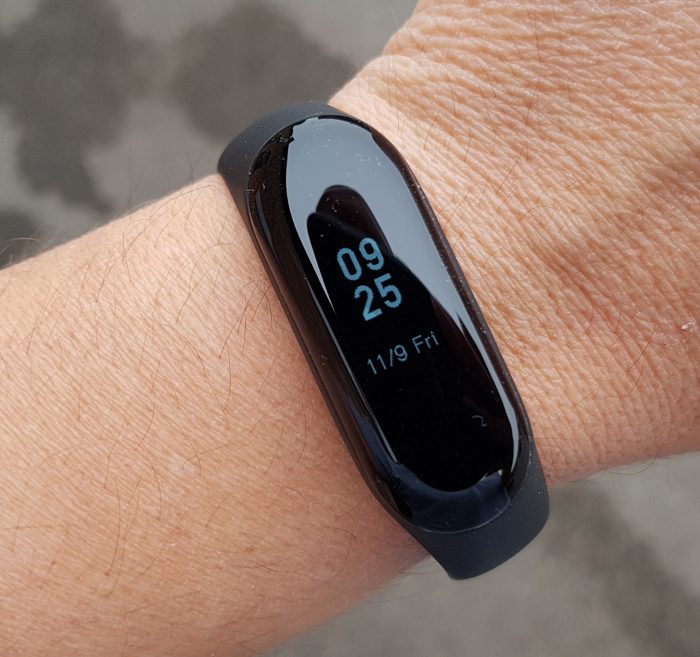 Swipe up once and you get the step-count system. Swipe left or right here and you get to see the battery level, the steps you've done, calories burned and distance travelled. Press that indent on the lower portion of the screen and you'll end up back at the main clock screen.
Swipe up twice and you can take an ad-hoc heart rate measurement.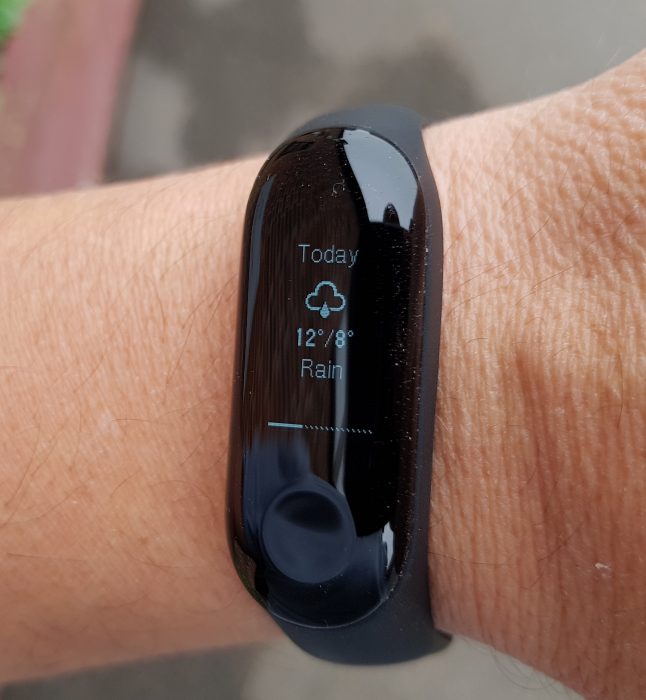 Swipe up three times and you get to the weather for today (this is configured in the app and you can set locations etc). Swipe right / left and you can move forwards to tomorrow or the next day.
Four times up and you can initiate "exercise" – this will fire up your heart rate monitoring so that you can keep an eye on your body whilst doing some exercise.
Keep swiping up and you can head into a stopwatch, the update system or find your phone if you've lost it.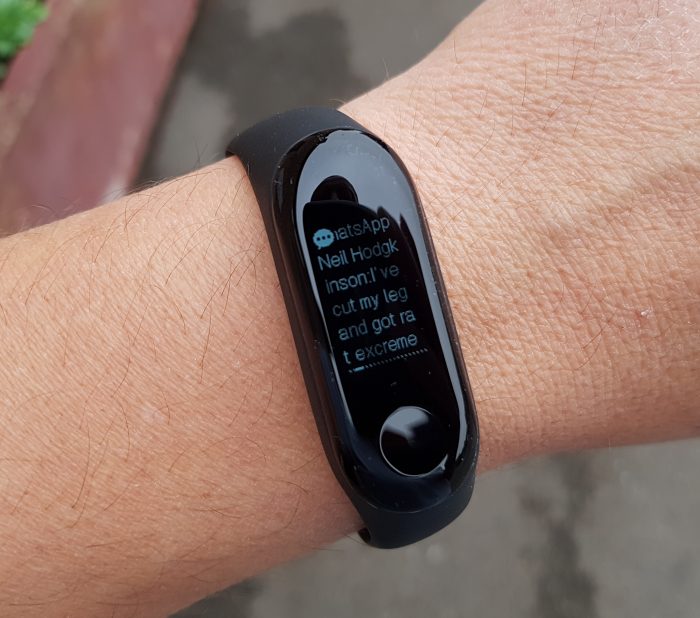 If you've setup a certain app to received notifications, you can also see your recent messages here too. I've got it setup to do WhatsApp.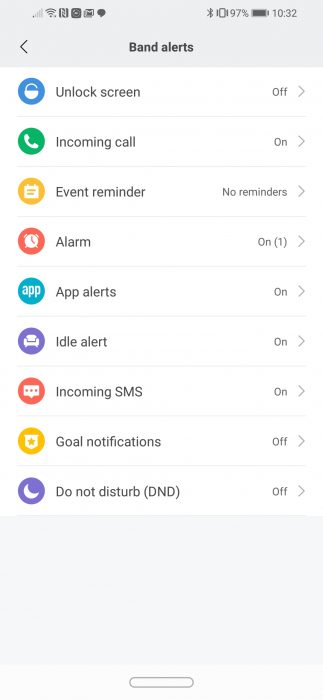 The unit itself pops out of the strap and charges via a slot-in caddy which plumbs into a USB port. It's very comfortable to wear and, although it doesn't have GPS, it's a great bit of kit for the money. You can swim with it on (up to 50 meters) and there's a 20-day battery life. The app also shows your sleep quality, your heart rate and you can set it up to show incoming calls, texts, tweets etc. It'll also wake up when you raise your wrist and you can set it to dim the screen when the sun goes down.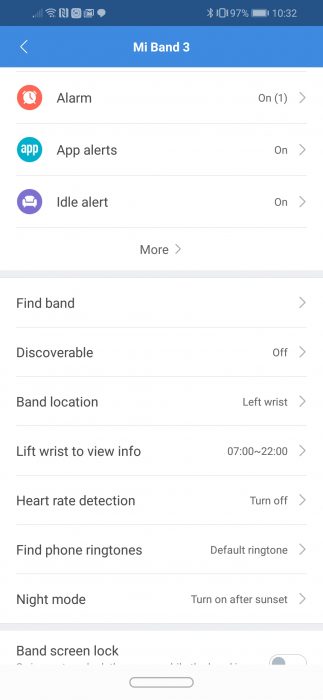 Get more details on the UK website.