Morning all. How are we today? Well I hope. The sun is out and tomorrow Harry and Meghan tie the knot, so it's a grand excuse for "popping to the pub for a quick pint" to watch the ceremony. Of course, you know that the next thing you'll remember is waking up on Sunday afternoon after getting completely trolleyed, but hey – we're British – it's how we roll.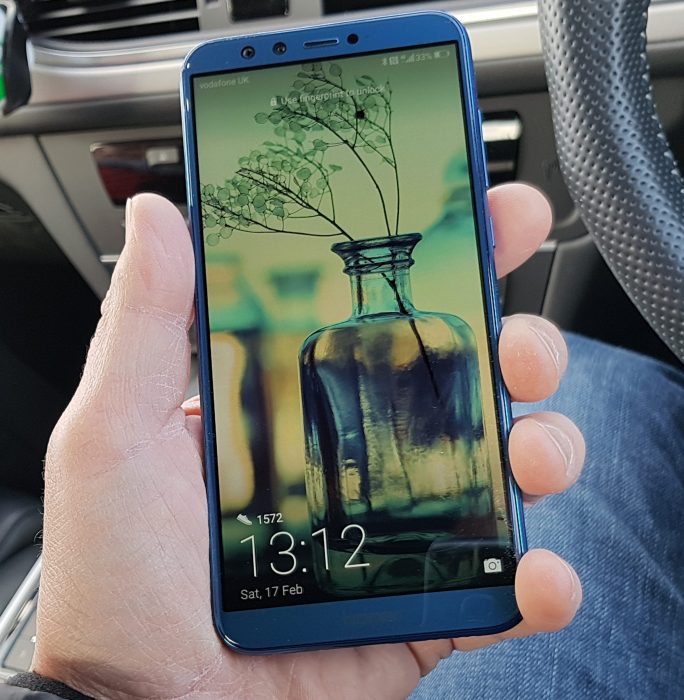 Now, cast your mind back a few months and you may remember how I took a look at the Honor 9 Lite. It's a great phone and, for reasons I won't go into (because I may be shot), it's pretty much the exact same phone as the Huawei P Smart. That phone, the P Smart, is selling for £229 at the moment. Meanwhile, the Honor 9 Lite is normally £199.99. It has a HiSilicon Kirin octa-core (4×2.36 GHz Cortex-A53 and 4×1.7 GHz Cortex-A53) 659 CPU, 3GB of RAM and 32GB of storage plus a microSD card.
The Honor 9 Lite also has Android 8.0, a 5.65″ 2160x1080p resolution 18:9 screen (428PPI), a dual rear camera arrangement (13 megapixel and 2 megapixel) and the same on the front. Specs also include NFC, WiFi, GPS, 4G and Bluetooth.
I posted an Honor 9 vs Honor 9 Lite comparison piece, a camera test between the two phones and a video overview of the Honor 9 Lite too.
Right now though, if you want one, it's tumbled in price. You can get it for £169.99 from Honor direct or you can buy it for just £149 from Laptops Direct. Perhaps the best thing about that Laptops Direct offer is that you can pay it monthly. They do PayPal credit terms – 12 Months @ 14.9% makes the handset alone just £13.38 per month. Yes, you'll be paying £160.50 but you'll have paid the thing off in 12 months. You can bag a SIM only deal and pay, let's say, £8 per month for 4GB of data. End result? You pay £21.38 per month for your first year, then £8 per month after. That's a deal that. I mean sure, you could go ahead and spent £55-£65 per month on a two year lock-in with the latest Samsung or Apple but… why not save your money and spend it on beer instead eh ? 🙂