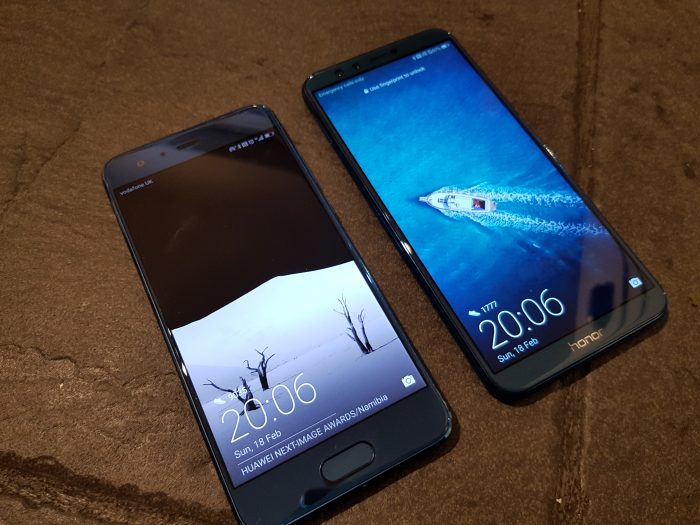 I'm properly intrigued by these two phones. The Honor 9 has been in my pocket for many months now and I think it's a brilliant handset. It's £349.99 from the official UK store. The newly-announced Honor 9 Lite, on the right here, has an arguably better screen and a very similar processor but costs £150 less. On Saturday I compared the two but there's a lot more to say.
Wait though, because where the Honor 9 Lite loses a few points against the Honor 9 is with the memory, storage and WiFi. The Honor 9 has 6GB of RAM and 64GB of internal storage whereas the Honor 9 Lite has 3GB of RAM and 32GB. You can top up the storage on both with a microSD card slot. The "Lite" has 2.4GHz WiFi and won't do 5GHz, but let's be honest that's no huge loss unless you're a massive WiFi speed freak.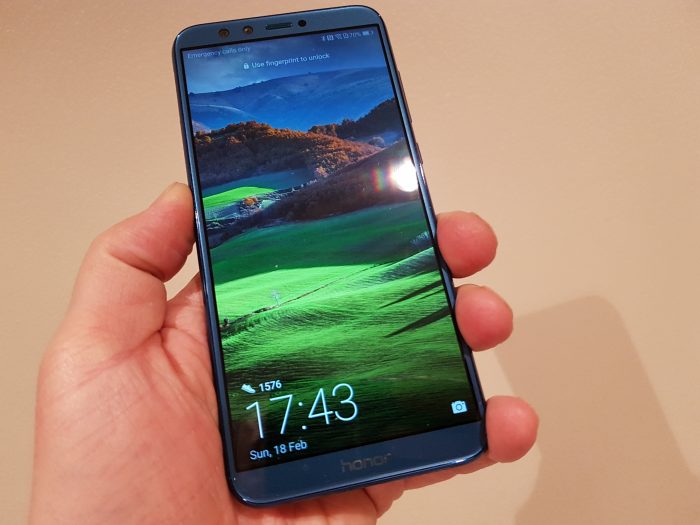 The Honor 9 Lite has one massive bonus though – it costs just £199.99. That's mad cheap when you consider that a Galaxy S7 – a device from 2016 – is still £449 from the official Samsung store.
The Honor 9 Lite is a brand-new smartphone, but the truth is that people will just head to their local phone store and go for a big brand.
Ahh yes, Samsung, I've heard of them.
..well yes you will have, they've spend billions on advertising.
If you go ahead and buy that new top-of-the-range smartphone, you'll be paying a lot of money. In monthly chunks it doesn't seem so bad, but add it up over those two years and it's a huge amount.
Let's say that you purchase the Galaxy S8. On EE, as an example, you're going to be paying £44 per month on a two-year contract. That's for just 1GB of monthly data. Oh, and there's a £50 up-front cost.
That's £1,106 over two years. Bonkers money for 1GB of monthly data. Buying the handset with 4GB of data is £48 per month and 8GB of data is £53 per month. Add that £50 up-front and you're paying £1,202 or £1,322 respectively over the space of two years. Yowzer.
The Honor 9 is already cheap, but the "Lite" is even cheaper than that. Buy yourself an Honor 9 Lite for £199.99 (which I know is still a significant outlay, but you can sell your older phone to get some cash towards it). After that you'll get the luxury of going SIM only and swapping deals as and when you wish. As an example, and I've literally just picked a plan at random, you can get this Three SIM-only deal giving you a massive 12GB of monthly data for £15. Spread that over two years (this is a 12 month plan though) and you're paying £360 for your data and calls plus £199.99 for the Honor 9 Lite. That's £559.99 total over two years for 12GB of data instead of £1,322 for that Galaxy S8 with 8GB of data that I mentioned before. That's a saving of £762.01 over two years.
You see my point? Why are we continually going for the well known, heavily advertised brand when they're costing so, so, so much more?
Are they really worth that extra cash? So, so much extra cash? Is that bigger brand, the curved screen, the slightly better specs… is that really worth over £700 more?
This Honor Lite 9, in my opinion, is really not that far away from the top-end handsets at all. It's right next door. Right next door to those "flagship" handsets. Call this Honor Lite 9 "budget" at your peril. Mark my words.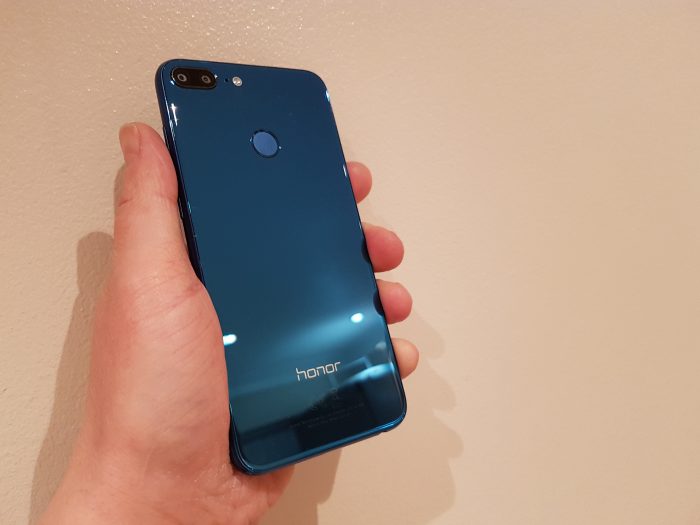 Anyway, I seem to have gone on a bit of a rant, so let's get back to the Honor 9 and Honor 9 Lite comparison. Let's have a look at the cameras. Just as a reminder, the Honor 9 costs £349.99 and the Honor 9 Lite is £199.99. The Honor 9 Lite has a lower resolution camera setup compared to the Honor 9, but how much of a difference is that really going to make to your daily snaps?
Here we'll concentrate on the back cameras only. The Honor 9 has a dual 12 megapixel (f/2.2, 27mm) and a 20 megapixel (f/2.2, 27mm) shooter. The Honor 9 Lite has a dual 13 megapixel and 2 megapixel shooter.
So, I've been out to take various photos on both phones in different lighting conditions. Where I've switched to "HDR", I've done the same on both phones so there's no cheating.
For me, there's a couple of shots where the resolution of the Honor 9's 20 megapixel camera shows through – the Leisure Centre shot seems warmer, as does the football and there's a tad more clarity to the photo of the flowers. However, the low-light performance on the 9 Lite seems vastly superior. I took the shot of the chocolates on a late afternoon in the winter here in the UK. It's overcast and we were just about to turn the lights on, however on "auto" the Honor 9 Lite actually outclassed the Honor 9.
When you're trying to reach a price-point of £199.99 you're going to have to cut some corners somewhere. Traditionally with "budget phones" it's been the screen or the camera, but here the Honor 9 Lite has a great screen and I'm more than impressed with the camera. Sure, you don't get 5GHz WiFi, the 6GB memory or the 64GB internal storage and you'll be using a microUSB charger, but …. are these massively painful cuts? I don't think so. I'd rather see these tweaked down to hit a certain price-point, rather than seeing a lower-resolution screen or whatever.
What you do get here, for less that £200, is really very impressive. This is a phone with a quick octa-core processor, great screen, NFC, good camera, fingerprint sensor, stylish design, solid build quality and the very latest Android OS.
This handset has really got me thinking.
Why.
Why is there such a massive gulf in price between a £199.99 handset like this and those "flagship" handsets you see advertised on TV? The technology isn't that much different. Not that much. It's not worth so much extra cash in my head.
Oh sure, I hear you. If you buy a Samsung then you know you're getting top quality. You know you're going to get cases and what-not for it but…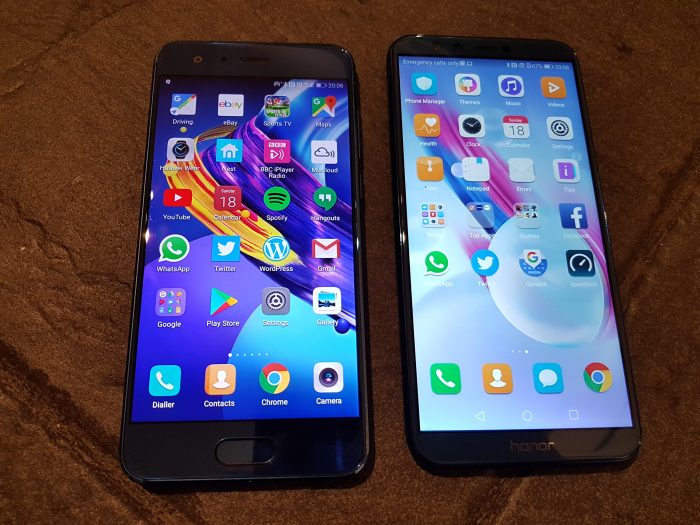 This is top quality. Sure, it's cheaper but look at the thing. It's gorgeous and yes, you can still get cases. They might not be in stock with that guy at the local shopping mall, but you can still get them online. And who's laughing?! The Galaxy S8 or S9 owner that's had to wrap their ultra-expensive £600, £700, £800 phone in a posh cover just to protect it? Or you, with your £199.99 phone where you might even choose not to buy a cover? Heck, go natural – it's £199.99, not almost £700!
Things are changing, mark my words. People are getting sick of paying £40, £50 or £60 per month for a phone. Phones like this are on the rise.