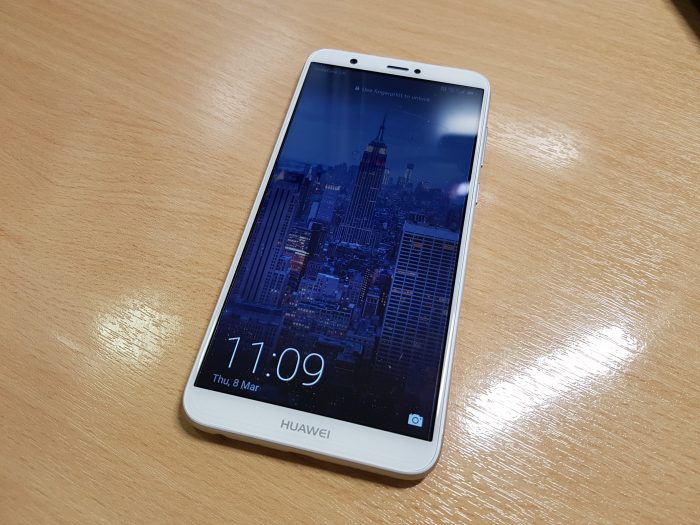 I'm going to soak up a lot of this piece with a comparison. I know you've come here for the Huawei P smart review but it would be remiss of me if I didn't mention the brother from another mother. In the past couple of weeks I've used the Honor 9 Lite. Good phone, great price.
Here's the specs on that one…
Honor 9 Lite
Android 8.0
7.6mm thick, 151 x 71.9mm and 149 g
5.65″ 1080×2160 pixel 18:9 (75.5% screen-to-body ratio / 428ppi)
HiSilicon Kirin 659 CPU (octa-core 4 x 2.36GHz and 4 x 1.7GHz)
3GB of RAM
32GB storage
microSD
2.4GHz WiFi (no 5GHz)
Dual 13 megapixel and 2 megapixel rear camera
Dual 13 megapixel and 2 megapixel front camera
microUSB charger
NFC, GPS, 3.5mm audio jack, 3000mAh battery
Fingerprint reader (rear)
Now, let's compare this spec to this Huawei P smart which looks remarkably similar. In fact, if I was a betting man, I'd say that it was the same chassis..
Huawei P smart
Android 8.0
7.45mm thick, 150.1 x 72.05 mm and 165 g.
5.65″ 1080×2160 pixel 18:9 (76.1% screen-to-body ratio / 427ppi)
HiSilicon Kirin 659 CPU (octa-core 4 x 2.36GHz and 4 x 1.7GHz)
3GB of RAM
32GB storage
microSD
2.4GHz WiFi (no 5GHz)
Dual 13 megapixel and 2 megapixel rear camera
8 megapixel front camera (f/2.0)
microUSB charger
NFC, GPS, 3.5mm audio jack, 3000mAh battery
Fingerprint reader (rear)
I've put the differences in italic above. As you can see, with a slightly more slender body, it gets a smidge more screen-to-body than the Honor 9 lite. It also has a single front camera. However, apart from that, it's almost identical to the Honor 9 Lite.
For those who aren't aware, Huawei make Honor handsets. It's a brand they own. However, there are some pretty big differences. Price is one. Availability is another.

Honor 9 Lite – £199.99.
You can get it in shiny blue or grey. Head to the Honor store to get one. You can get it on Amazon too.

Huawei P smart – £189 (BUT READ ON, you can get it for a LOT LESS)
The phone is available from O2 for £189 in black, from Argos for £229.95, from Tesco Mobile for £215 and on Vodafone on the Pay as you go 1 tariff too. However, you get a £50 PayPal credit with all these prices, so knock off £50 immediately. That makes the O2 price £139 after you've bagged your £50. It's mostly the black version that is on offer but Tesco are also doing the gold version too.
So yes, let's admit, the Honor 9 Lite and the Huawei P smart are effectively the same phone. With the P smart you get one selfie cam, with the Honor 9 Lite you get two. However, the P smart has a number of advantages. Huawei has a better brand recognition at the minute and they've got a lot more stores selling their kit. The P smart is available at (deep breath please) O2, Vodafone, Carphone Warehouse, Affordable Mobiles, AO.com, Argos, BuyMobiles.net, Fonehouse, John Lewis, GoMobile, MobilePhonesDirect, Tesco Mobile and Tesco Direct. The Honor 9 Lite is available from Amazon and Honor direct. That's it.
Which kinda leads us into a weird conclusion. It's almost as if Huawei is competing with itself (Honor).
The P smart is set to become far more popular than the Honor 9 Lite. However, whether you're looking to get the Huawei P smart or the Honor 9 Lite, you're getting yourself a damned good phone for your money.
OK, you may have read my rant when I looked at the Honor 9 Lite or watched my equally ranty video review. They were a little "heated" because I was just gobsmacked at the quality and the spec for the price. Now that price, with the Huawei P smart, has tumbled even further. Come on – £189 on O2 and then £50 off. £139 for a phone with these specs? That looks this good?
GO OUT AND BUY THIS!
BUY THE HUAWEI P SMART NOW.
YOU DON'T NEED A REVIEW.
£139 ?!
18:9 5.65″ 1080×2160 SCREEN?
OCTA-CORE CPU?!
3GB RAM?! 32GB STORAGE?! MICROSD?
DUAL REAR CAMERA SETUP!?
YOU WOULD BE MAD NOT TOO!
MAD I TELL YOU!
Yes, this isn't your standard review. It's one of my "specials". I know I've mentioned this before, but it really wasn't that long ago that phones in this price bracket would fall down in multple areas. Now, thanks to players like Huawei, they really don't. This is a bloody stunning phone for the money.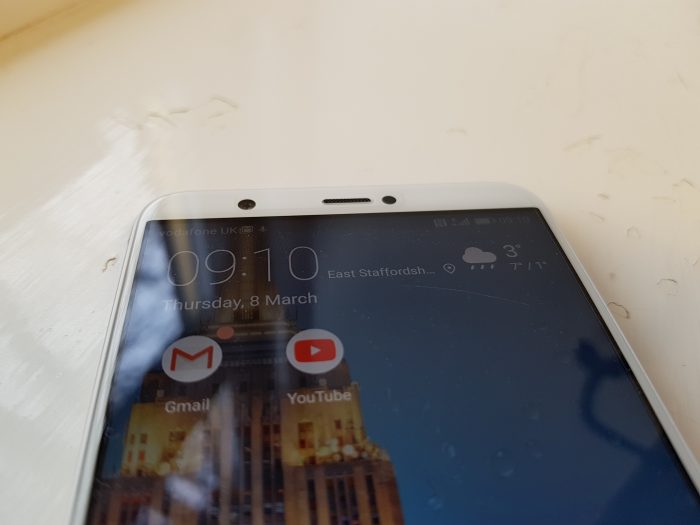 OK, I guess I should write something a bit more serious, so let's take a look around.
First up, it's a very professional and cool design. It feels good in the hand and that screen really soaks up the front of the handset. At the top, a multi-colour LED lets you know what's happening and there's the usual raft of sensors and your earpiece.
On the right, sitting on a rounded metal strip which continues on the back and provides a premium feel, is the volume adjustment and power controls.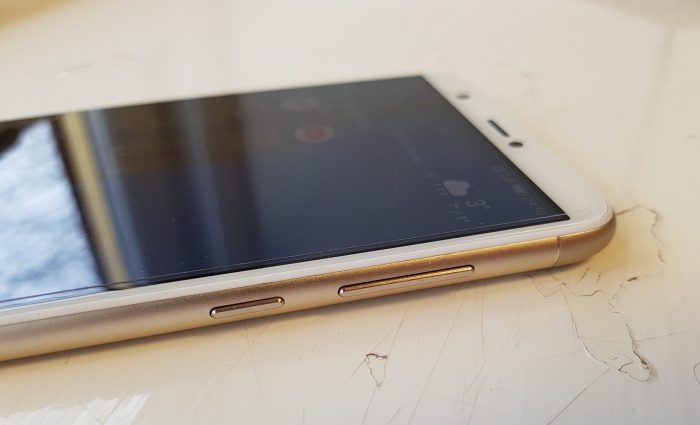 The top has the additional microphone for noise cancellation and the left side has the magical tray where you can stick a couple of SIM cards or a microSD and a SIM card.
The bottom is where the horror begins if you're one of those weird people who thinks that phones without USB-C ports are wrong and strange. Yes, it's a microUSB port. You'll need to use the cable / charger you've been using for quite some time anyway and, oh yes, you'll have to make sure it's plugged in the right way up.
Let's be honest, it's not a big issue is it?
There's also a 3.5mm audio port so that you can stick your own headphones in. Y'know, normal headphones that normal people wear. Ones that don't need recharging or pairing. There's also an external speaker here which is really rather good and is one where you can actually here a bit of bass, which is nice. Oh, and there's a microphone for something called a "phone call", which is what old people do.
On the back, and although there's no Leica camera tech, we do get a dual-camera arrangement which produces very good photos which you can see in a moment. There's a flash too and, just where your index finger falls as you hold the thing, a fingerprint sensor. This responds well and it quick to unlock.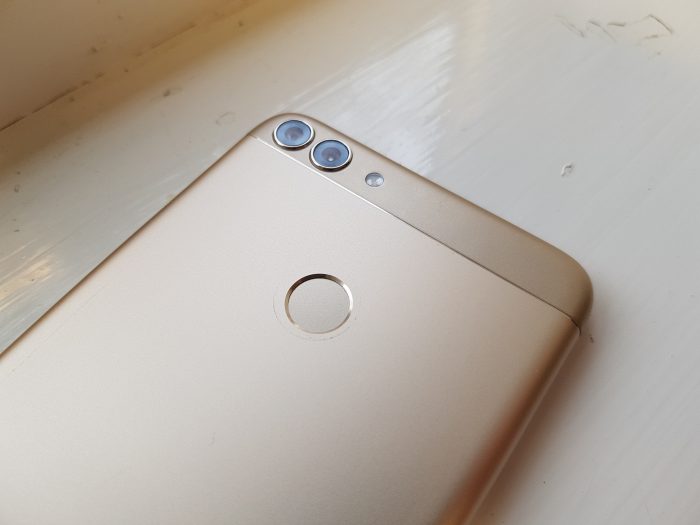 Inside it's the very latest Android 8.0 and the Huawei-made CPU bobs along very nicely indeed. No dramas and the 3GB RAM is more enough to keep things from locking or slowing under normal usage.
The screen does have a slight tint when you tilt it but it's nothing distracting and you can actually adjust the resolution down to save battery power if you wish. The screen can also split so that you can use two apps at once – something that's ideal in this 18:9 format as it makes both apps square. It also looks like Huawei have tweaked their battery saving technology and given you a bit more control on which apps it'll try and forcefully close. For those who read this site quite a bit, you may remember how the Huawei app management tends to close apps like Strava unexpectedly. Hopefully here it'll stop doing that (I've got to test this in anger as I've not seen it drop yet).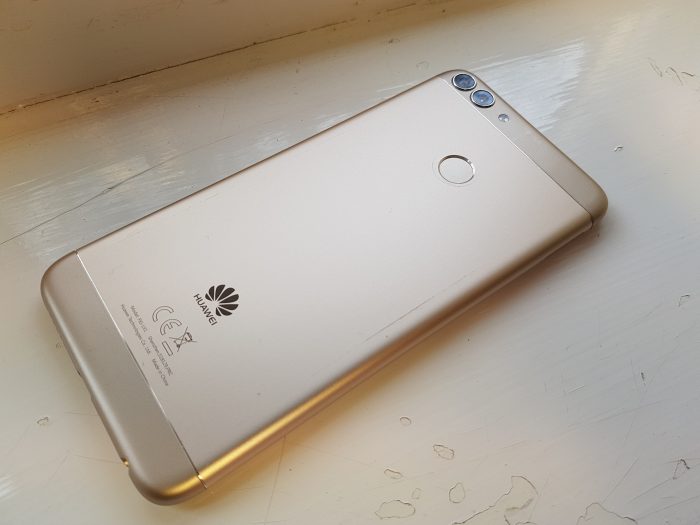 You can get proper granular with the app permissions as you can see from these shots. Initially it might be a bit off-putting to have the Huawei battery alert notifications popping up for your apps, but give it a day or two and tell it which apps you wanrt to keep running in the background (like Gmail, WhatsApp etc) and it'll tune your system better.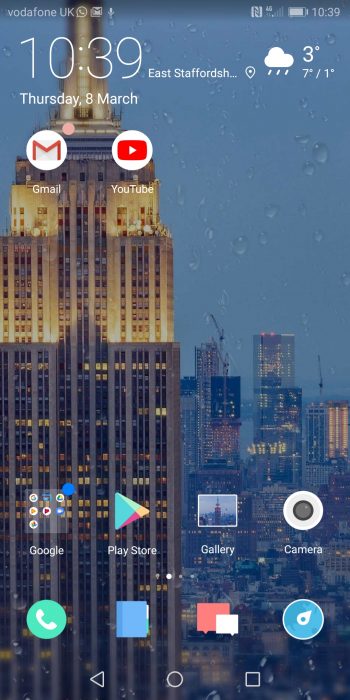 The main screen starts off with nice round icons but, as you install your own apps, you'll notice that there's a mixture of square ones too.
Huawei really haven't messed around a great deal. OK, there's the EMUI thing but it's not distracting and you can easily tweak the way that the phone looks with Huawei Themes – an app that'll personalize the visual style of the system. You get custom themes which include new icon sets and styles. A nice way to make your phone look different easily, whilst still looking stylish.
The usual Google goodness is here, so expect YouTube, Gmail, Chrome, Maps, Music and Drive etc. Everything is sync'd with the cloud so, provided you're storing your contacts with Google it'll sync and connect everything together over multiple devices.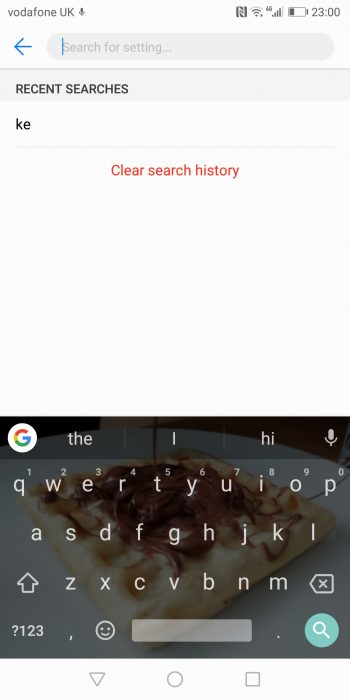 The keyboard is SwiftKey, which I'm not a massive fan of, but at least it was easily swapped out with my keyboard of choice – Gboard.
Other apps include an FM radio, Torch, Weather, Calculator and Sound Recorder.
The settings here let you keep an eye on data usage, battery, storage and sound settings. You can also setup Bluetooth, NFC, printing, wireless, default apps, and setup Face Unlock or add additional fingerprints to the rear scanner. Yes, there's lots of options here but don't worry, you can search for a specific setting easily with the search bar at the top. Nice.
A nice-to-have is the Phone Manager – an app that'll keep your handset in good running order, cleaning temporary files, checking for viruses and managing notifications.

Camera
One thing you won't see on this is all the Leica tech and it's not going to challenge the higher-end Huawei phones, but it still produces very good images considering the price and you're not going to be ovely disappointed. It's also got a Pro Photo mode so that you can flex your camera knowledge. Other options include a panorama, HDR, time-lapse, light painting and you can download more.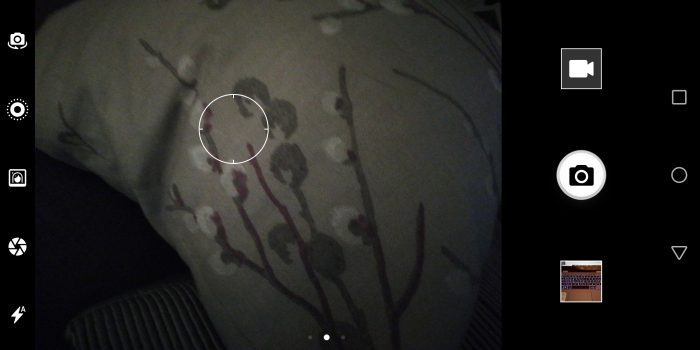 The interface is simple and easy to understand and it'll add GPS location to your shots if you want. If you want a selfie or more control, there's smile capture, audio control, a timer and you can do object tracking too – this is really good to see at this price-point.
Other options include Portrait mode and "Moving Picture" which grabs a short film each time you snap a photo. It's all very self-explanatory and the shots came out well.
Here's a few example to whet your appetite.
Overall
What can I say really? OK, I'll get my sensible hat on for a moment. It lacks 5GHz WiFi, so you speed freaks wanting more than, like, 50Mbps through your internet then you're going to get it. However, most people don't have a broadband connection to their home which is faster than that, so it's not really a massive worry. The camera won't challenge the super-high-end Leica kit or the latest Sony / Samsung handsets either. It's also got a microUSB slot, which is being replaced in a lot of other phones by USB-C but again, there's no reason for these points to be a deal-breaker.
At the end of the day, for £139 (if you're quick – the £50 cash-back offer on this handset is time-limited), it's a shockingly good bit of kit.
Get it from O2 for £189, from Argos for £229.95, from Tesco Mobile for £215 and on Vodafone too. It's available from AO.com and John Lewis plus others. Don't forget, you've got to be quick, that £50 PayPal rebate that you get on all these deals ends on March 18th.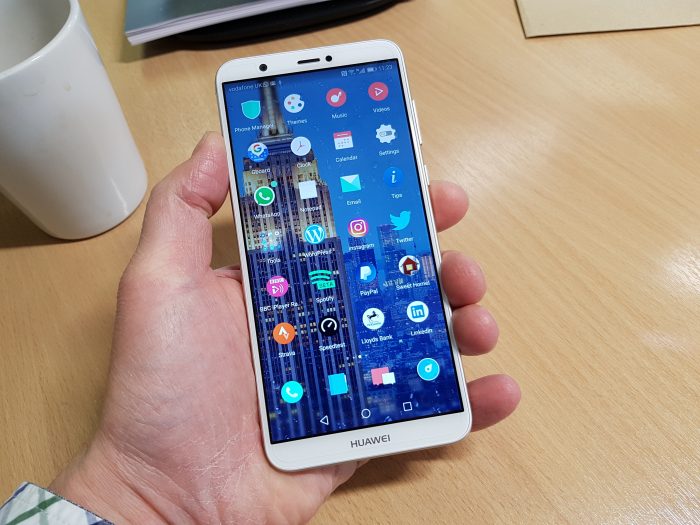 If you can bag this phone for £139 (or heck, £150, £160, £170, £180), it's a very highly recommended handset from us here at Coolsmartphone. Good camera, big-ass screen, great sound, no over-bearing GUI changes and capable. It performs well, it's easily expandable with a microSD card and, get your head around this …
This is a phone that costs about half the price of a replacement screen on some phones.
Sure, it may fall into the "mid-range" or even "budget" pricing structure, but we really shouldn't equate that with a lesser handset any more, because this isn't a lesser handset. It certainly shows that, for not that-much-money, you can buy a phone which is only a small really small down from the leading-edge phones.
So if you want a phone which has the design, looks and the ability to keep up with phones costing five times more, get this.
If you don't want to spend silly money on a phone and then even more silly money on expensive covers plus expensive screen replacements, get this.
Get this right now.
Huawei P smart - Review
Camera - 84%
Design - 94%
Interface - 89%
Battery - 84%
Value for money - 100%
An utterly staggering piece of kit for the cash. A game-changer.