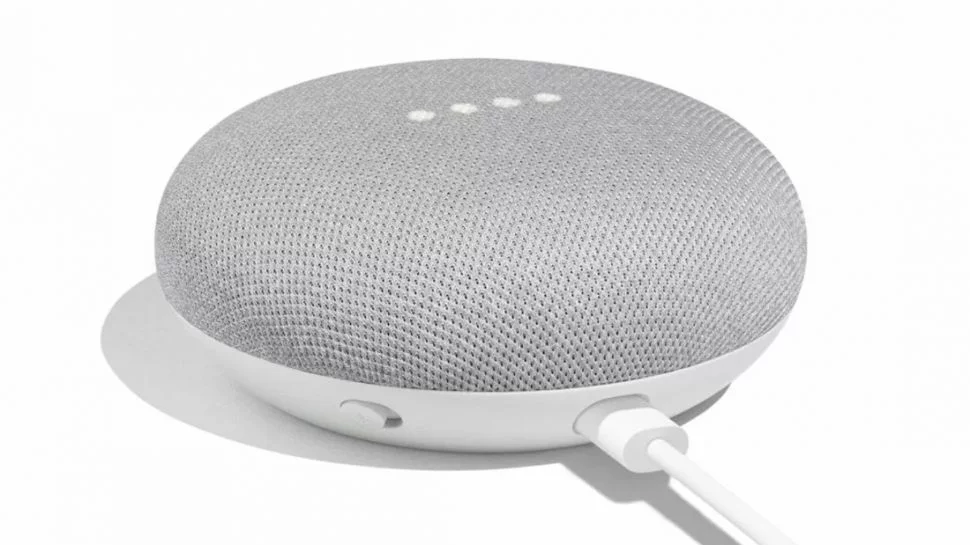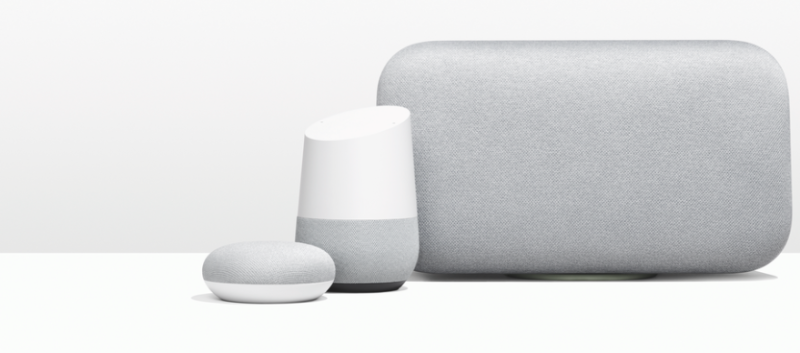 Earlier on, we covered what we think was the most important part of this year's Google hardware 2017 event – the new Pixel 2 and Pixel 2XL.
Next up, we're covering Mountain View's home hardware kit – namely, the Google Home range. This Home range wasn't so much refreshed as extended. In this one case, I can see why Google decided not to update the Google Home – there's no need to as of yet. In fact, we rated the Google Home relatively high in our review, and when there was a deal on for EE's 'Add to Plan', we covered that as well. We reckon it sounded good at the time.
We are a fan of this new tech, there's no denying it. But, the first generation of the connected-home-hub-slash-digital-assistant-slash-music-player is doing pretty well as it is – it would be hard to put any sort of meaningful upgrade right now, or expect people to shell out once again unless there was something new to offer.
Hey, guess what? I think Google must have thought something similar, as they released the Google Home Max and the Google Home mini.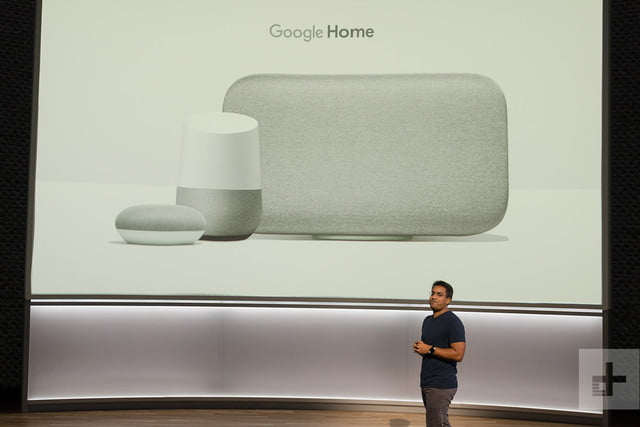 Google Home Max
Let us be candid. We get that if you're going to create a Google Home with a bigger better speaker, and have one of the headlines be the speakers are significantly better, then there's an expectation that one intends to have it be a wireless digital music system. If you add to that the existing facility for Google Homes to be part of a multiroom setup then you are invariably going to invite some type of comparison with the Sonos… and with the as yet unreleased Apple HomePod. It's a thing.
Here's the flipside to that. Every time someone mentions the Google Home Max in the same conversation as Sonos, it invites comparison, and legitimises that a comparison can be made.
We aren't saying they're directly like for like, but those comparisons are going to turn up, and people are going to think about Google Home Max whenever they think of speakers. You can "see the get your music and have some assistance thrown in for free" type of marketing in the near future if you squint.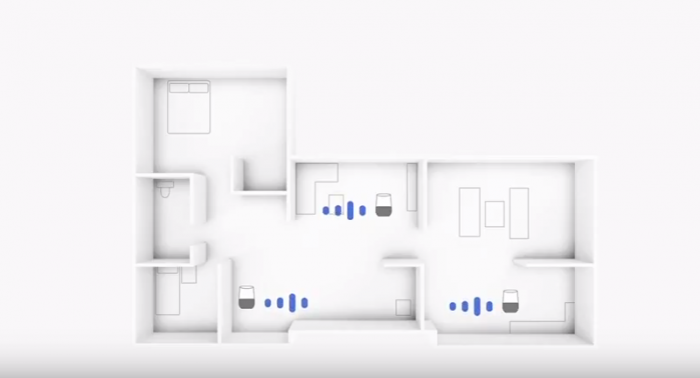 So – what makes Google think that a beefed-up Google Home can beat its direct Sonos analogue, the Sonos One? We'll see soon enough, but for know, we know that you can easily pair up the Home Maxes for stereo sound. You can connect to it with bluetooth, as well as being able to use it as a Chromecast target. They haven't forgotten physical connections either, which a 3.5mm connector available, alongside a USB-C socket.
In terms of Getting Started, it couldn't be easier once you power on and pair up. It has a built-in 'auto-tune' system that sends out some type of signal that measures the room and then changes the sound profile to suit the room. Not bad. Put the thing anywhere and Google's insistence of using AI in every way possible starts to become a little more helpful and less obtrusive.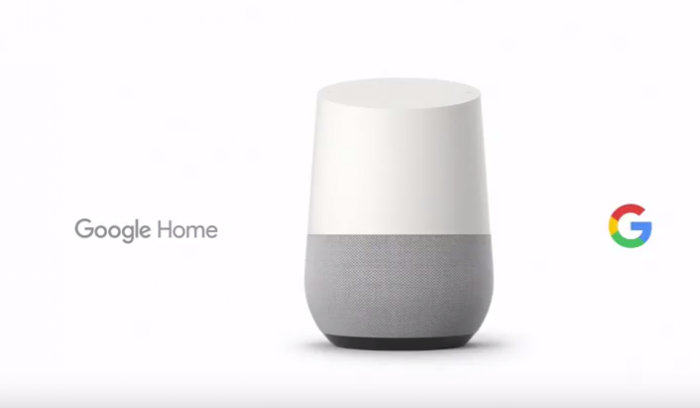 Design
So Google decided to do away with the larger circular cylinder-style format for the Home Max, with a more oblong shape that can be used both horizontally and vertically, which is a nice touch that I always appreciate. The only 'right' way is the way I choose it to be. It comes in multiple colours, by which I mean either black or white and that's all the choice you're going to get.
Under the hood, the Home Max has 2 x 4.5 inch woofers and multiple tweeters to improve the sound on the original Home, along with the now-ubiquitous far-field microphones in order to hear you when you're shouting at it from the other room.
The Google Home Max is going to retail at $400, which is probably going to be a minimum of 400 English pounds, and likely 400 Euros too. As for exactly when the Home Max is going to hit the UK, then its anybody's guess as it is going to be a US release only immediately, and will come to these shores 'next year'. If that doesn't make you feel any better, then maybe the Google Home Mini will cheer you up.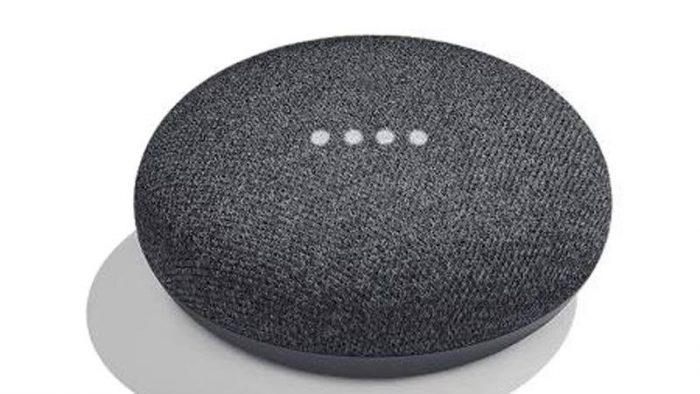 Google Home Mini
Let me admit right it right now: I really like the Google Home Mini. I know that the Home Max has a better speaker and is mostly likely going to have better internals, but the look of the smaller smart speaker makes one think you'll be able to fit one anywhere and it wouldn't be obtrusive. In terms of size, then it would be fair to compare it to the Echo Dot, if a little bit smaller. Exact dimensions give the Home Mini a 98mm diameter, and 42mm height.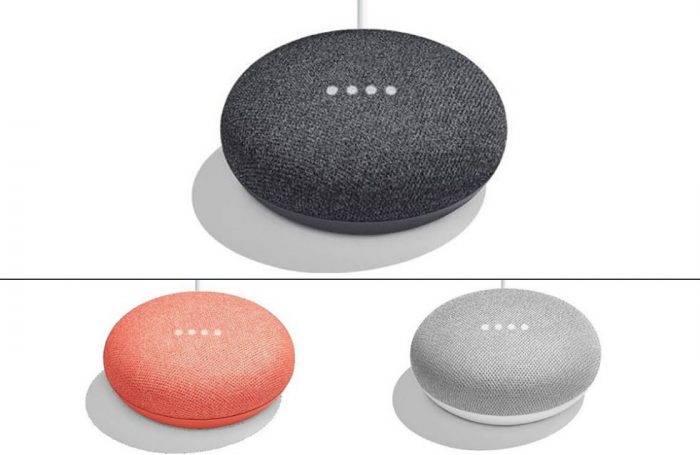 The Home Mini comes in three colours at launch:  Coral, Grey, and Dark Grey. The Grey version of the unit is likely to be the biggest seller as you can easily see how it will blend into a multitude of colour schemes. The top of the Home Mini has three LED lights to indicate functionality. Google's expectations of the smaller speaker in the Home Mini mean that you can also hook it up to a bluetooth or Chromecast-enabled speaker, and pump out your internet radio or other music, to something better equipped. Seeing as the official release date is October 19, we haven't had a hands-on yet to confirm how well it stands up in standalone mode, although Google has stated that the Home Mini has 360 degree
In terms of how much this'll set you back, you're looking at $49, which somehow amazingly-yet-unsurprisingly ends up as £49 in the UK.
Overall pricing thoughts
So the pricing strategy for Google's Home ecosystem seems fairly straight-forward – if you want to give a gift, or try a Home out without too much outlay, then you can try the Home Mini at £49. If on the other hand, you know you want an intelligent assistant, or are ready to upgrade, then the regular Google Home is officially £129 at the Google Store, but if you hunt around, there are some locations that sometimes retail the Google Home for around £100. At time of writing, John Lewis and Currys are both setting a price of £119. Other deals are popping up that give you three months of Google Play Music All Access for free.
If you've theen thinking about getting something like a Sonos to enable multi-room, then the Home Max may be right up your alley. The ability to combine these speakers for that stereo output is also a plus, but at £400 each, you'd probably already be invested in the Google ecosystem.