We review one of these home helpers recently and, although it still has a little way to go (I still find I have to rephrase the odd request), it impressed me greatly.
Now, although the magical Google Home speaker will sit on your fridge and connect to your WiFi, EE have announced that they'll be the exclusive mobile network partner for Google Home here in the UK. You can of course buy the thing for £129, however EE will also be offering the unit on a £19 upfront and £10-per-month payment on their "Add to Plan" for 11 months. That's interest free.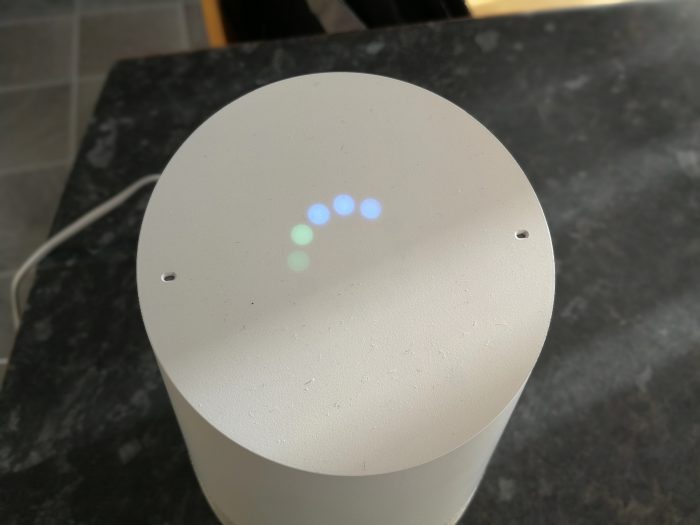 The Google Home will connect to your WiFi and, once you've got it talking to your connected devices, you can control your lights, heating and more just by speaking to it. It'll give real-time answers on traffic, weather, sports and will even help you convert between grams and ounces when you're baking.
For more information, head to the EE website or go to madeby.google.com/home/.
Further details can be found below, but do head to our Google Home review for more.