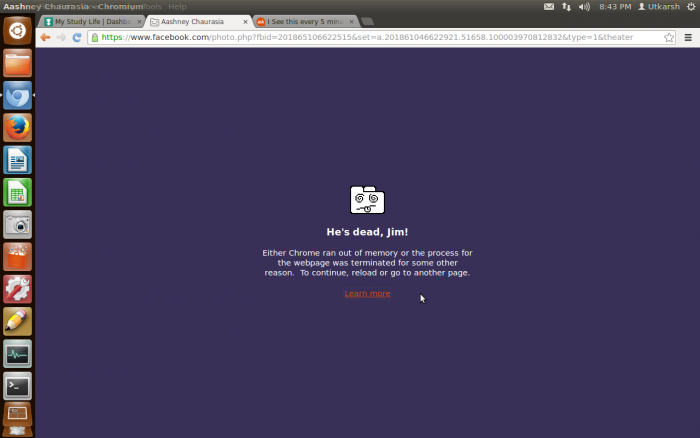 It is a story that is oh-so-familiar these days. Along comes a version of an operating system that could be a game changer, it gets praised and supported by those on the cutting edge. Roll on a few years and things have got very quiet with not much activity. Then the bomb drops. It's all over.
This has very much been the story of Jide Tech, the team behind Remix OS.
A few days ago I had the email below arrive into my inbox. I have to say that when I read it I was in two minds about how it made me feel…
We launched our first Kickstarter in 2014 with the mission to unlock the power of Android in a two-in-one tablet. From that initial concept, we introduced the world's first true Android PC with Remix Mini. We're proud of what we've achieved with Remix OS and the response it's garnered from around the world. But more importantly, we couldn't have done it without the Kickstarter community.

Over the past year, we received an increasing number of inquiries from enterprises in various industries and began helping them build great tools for their organisations by leveraging Jide software and hardware. We see huge potential in how Jide can revolutionise the way these businesses operate. And given our existing resources, we decided now to focus our company efforts solely on the enterprise space moving forward.

We'll be restructuring our entire approach to Remix OS and transitioning away from consumer products. As a result, development on all existing products such as Remix OS for PC as well as products in our pipeline such as Remix IO and IO+ will be discontinued. Full refunds will be issued to ALL BACKERS via Kickstarter for both Remix IO and Remix IO+. In addition, any purchases made via our online store that has remained unfulfilled will also be fully refunded. This requires no action from you as we will begin issuing refunds starting August 15th.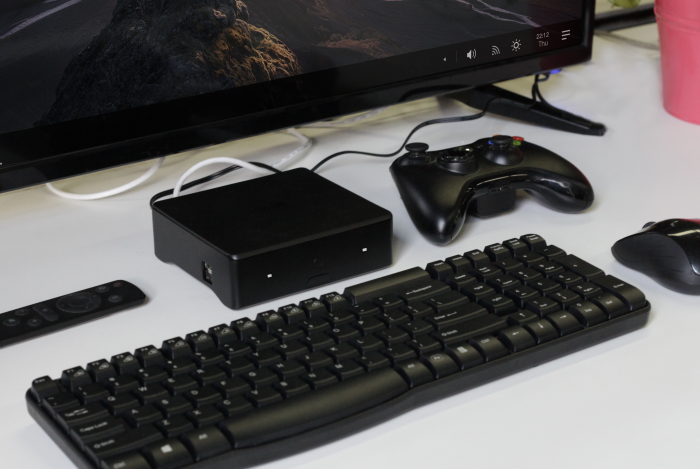 In a way, I kind of saw this on the horizon. Jide had already missed their release date for the Remix IO set-top box that they were most recently pushing out through Kickstarter.
I was a backer of this campaign and I was happy to wait for it as I don't actually have a TV to hook it up to at the moment! I had been a bit concerned at how quiet things had been from Kickstarter and Jide with regard to updates on the project but I was confident that something would still happen.


Just to give some background to support this confidence, I was onboard with Remix OS from pretty much day zero. I was very lucky to be one of the first people to use their initial product which – the Remix Ultra tablet. I was then also lucky enough to get a chance to use the first Remix OS set-top box – the Remix Mini – a great piece of kit and the forebear of the project that has now been cancelled.  I also have had the pleasure of meeting a few of the members of the team at Jide and was given some insight into some of the future projects.
The reasons behind this move are quite clearly apparent if you look at what is going in with Android in its current form. On tablets and, in particular, with the recent roll-out to Chromebooks.
Android on tablets is beginning, in my opinion, to die. The reason for this is really down to how phones have now developed. The idea of having a phone and a tablet is no longer really necessary. With screen sizes on phone now regularly being over 5″ we don't really need a tablet as that "bigger secondary screen" anymore. I really only use my tablet now for watching various catch-up services (as I mentioned above, no TV!).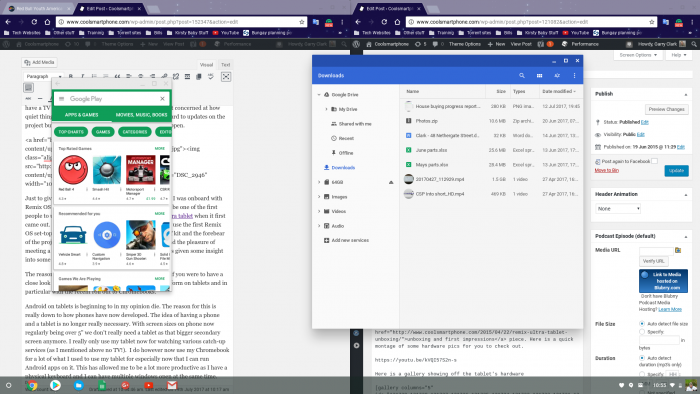 I do however now use my Chromebook for a lot of what I used to use my tablet for, especially now that I can run Android apps on it. This has allowed me to be a lot more productive as I have a physical keyboard and I can have multiple windows open at the same time.
So really this was the death knell for Remix OS in my opinion. We just don't really have a need for a Windowsesque version of Android anymore because we already have it in the form of Chrome OS.
I'm looking forward to seeing where Jide will take the development that they have achieved as they enter the enterprise sector. I can see that the systems that have been created would have potential as electronic point of sale units. Also, another possible use is for interactive display units in museums, tourist info locations etc.
So in a way, it is a sad day for me but also a good one. Thanks to Jide for all the support that they gave us hear at Colsmartphone over the years. You will be missed in the consumer market but we look forward to seeing your products in the larger enterprise world.