Jide Tech is a company we are huge fans of here at Coolsmartphone. I have a particular affinity with them as I was lucky enough to be one of the first people in the UK to use their first product, the Remix Ultra Tablet. This was then followed by the fantastic Remix Mini which I still use to this day as a set-top box. Well, they are now nearly a year further down the road and they have been busy working on their next big project.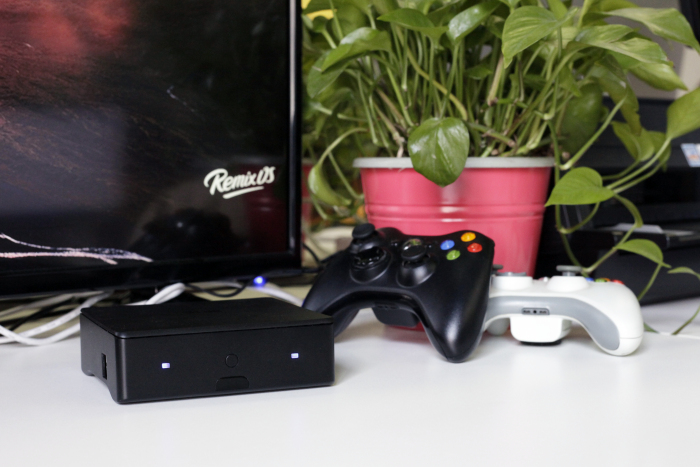 If you have been following the Remix story then I am sure that you are aware that Jide Tech released the OS as a downloadable image which can be used on PC's and laptops. It is due to the success of this that the new product has been born. Jide discovered that a lot of people that were downloading this OS were Android gamers.
Another thing they discovered is that, like me. a lot of users were using the Remix Mini as a set-top box for their home entertainment. This contributed to the new Remix IO..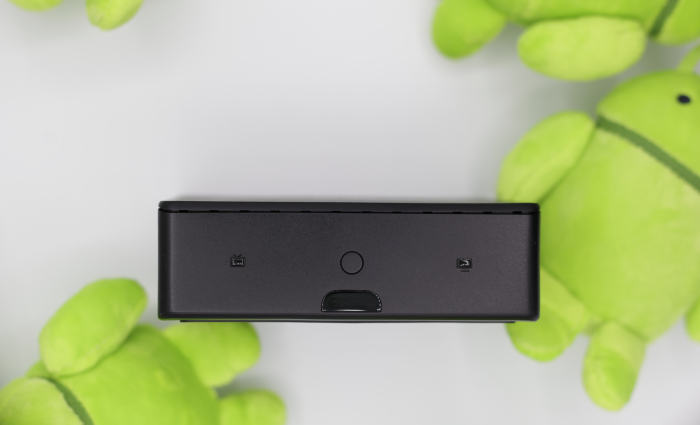 Remix IO is a three-in-one Nougat-powered device that combines a 4K TV set-top box, a games console, and an Android PC in one small package.
Here are some headline details:
-Following the previous Remix Mini campaign, which raised over $1.6M, the team is going back to where it all started and launching the Remix IO exclusively on Kickstarter
-Includes latest version of Remix OS, now powered by Android Nougat, which features multi-user support, a unique TV Mode interface, and the Gaming Toolkit for key mapping
-Largest and most open collection of apps, compatible with all Google Play Store and Android TV apps – plus any other app stores that you'd like to install/sideload
-4K @ 60fps + HDR support; 16GB storage + microSD; 4 x USB ports
-$99 + shipping, delivering in March 2017
Here is the promo video ..
This is a really nice evolution of the Remix Mini and it feels that this is a natural step forward. The inclusion of Android 7.0 (Nougat) is really quite exciting as it brings the native ability to multitask. Those of you in the know will be aware that this was one of the big selling points of the original Remix OS.
I'm quite excited by the project. Being able to use TV mode along with a remote willl make for a very Apple TV- like viewing experience (albeit with the freedom to run Kodi etc).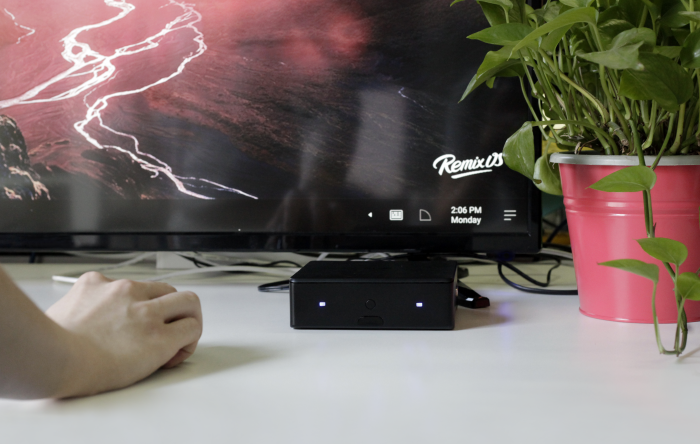 Here are the specs that we have been told so far.
Remix IO tech specs:
●CPU: RK3368 CPU Octa-Core 64bit ARM® Cortex™-A53 1.5GHz
●GPU: PowerVR SGX6110
●RAM: 2GB DDR3L
●Storage: 16GB (microSD card slot expands internal memory up to 128GB more)
●Ports and connections: 4x USB Type-A 2.0, HDMI 2.0 (Outputs up to [email protected]), VGA, Wi-Fi
2.4Ghz/5Ghz 802.11a/b/g/n/ac, Ethernet port, 3.5mm audio jack, 9V/2A power supply
One of the really intriguing things is whether this will be able to support the rumoured changes from Google in the form of Andromeda. Whilst we are still very much in the dark about what this will actually bring to the table, it is intriguing to imagine how this could work.
However, I digress. the new remix IO is available now on Kickstarter and it starts from $99 if you get in quick enough.
Press release