HTC were responsible for kick-starting this site way, way back in 2002. They were just a manufacturer then, with Orange or other networks sticking their branding on. Back then nobody knew who they were.
Then they fought. They pushed on and built a brand. Soon everyone had a HTC phone or knew someone that did. However, lately HTC have been suffering against fast-moving competition with huge advertising budgets. Fast-forward to the Pixel launch just the other day and HTC seem to have sunk into the background again.
Don't get me wrong, working on the new Pixel handsets is a bit of a coup for the company. They'll be assembling and making the phones, but you'll never know that. Google is drilling the "Made by Google" branding into both phones quite heavily. They're Google products, inside and out.. according to Google of course.
HTC have seen revenues slide quite a bit in the last few years. If you had shares in HTC some five years ago, you'd be pretty rich. Now, not so much.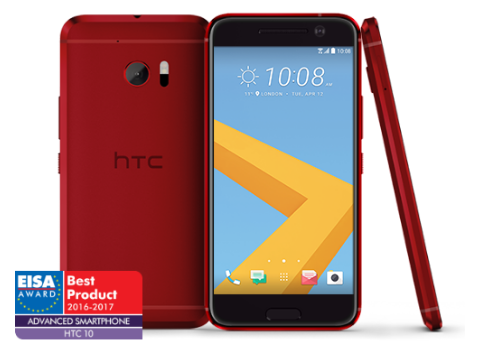 Yet, the handsets are really rather good. We've reviewed the HTC 10 and the A9. Both very good handsets. Indeed, if you want the HTC 10 then you can get a lovely red one with 15% off. That works out at £85.50 off – £569.99 normally and £484.49 now.
In fact, although the new "Camellia Red" colour is quite nice, the discount works on all the HTC 10 colours. The offer is valid only on the HTC website from October 6th until October 30th.
So go ahead, read the HTC 10 review and, if you like it, go buy one. Just whack the 'HTC15' code into the checkout.