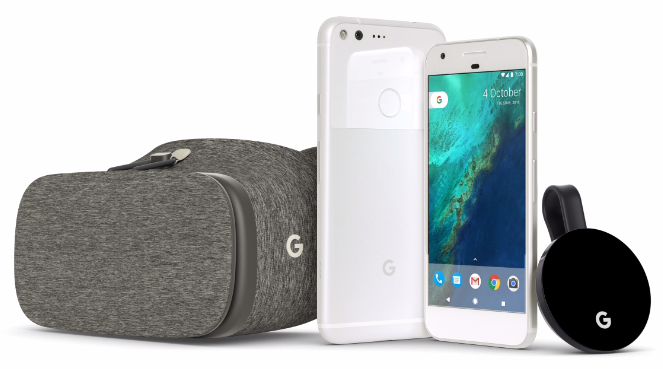 Morning. Last night Google unveiled the phones we all expected them to unveil. The Pixel and the Pixel XL – a phone and a slightly bigger phone. From a distance, from far, far away, it's like the Apple launch in a way. Two phones, one a big larger than the other, which cost quite a lot of money.
Don't get me wrong, these phones are very good and of course they're powered by Android. Google aren't shy – these are aimed directly at potential iPhone buyers. The event, which even had a bit of Craig David during the UK launch, referenced the Apple competition directly.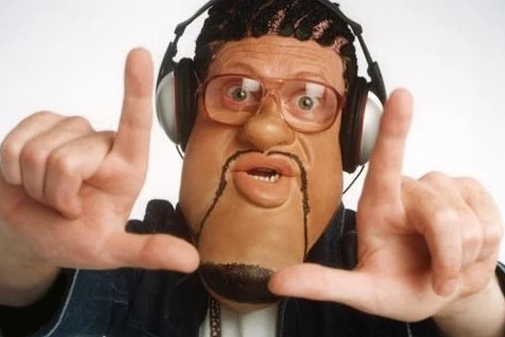 Storage. It's always a pain point. I'm walking around with a 64GB storage card which is as full as flip and I'm always having that "backup problem". However, with the Pixel devices Google are offering completely unlimited full resolution photo and video backup. That includes 4K.
https://youtu.be/qLUWTjL2IH0
Specs then. The Pixel has a 5″ Full HD AMOLED screen at 441 ppi. It's got 2.5D Corning Gorilla Glass 4 and measures 143.8 x 69.5 x 7.3. It's 8.5 mm and, as we saw in the leaked specs, comes with a 2,770 mAh battery. You can charge the thing for just 15 minutes and get around 7 hours of use.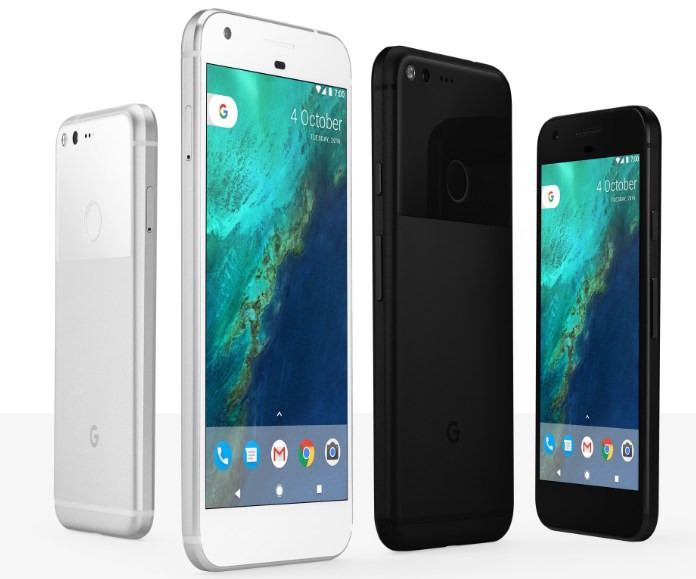 Meanwhile, the Pixel XL has a larger 5.5″ QHD AMOLED screen at 534ppi. It too has 2.5D Corning Gorilla Glass 4 and this one measures 154.7 x 75.7 x 7.3. It the same thickness and has a 3,450 mAh battery and you get the same fast-charging system.
Both phones have a metal unibody, 4GB RAM and you can get them in either 32GB or 128GB of storage….and that's where we get to the prices. EE are the exclusive network partner, but you can buy from Carphone Warehouse or Google themselves. Prices are..
Pixel – 32GB – £599
Pixel – 128GB – £699
Pixel XL – 32GB – £719
Poxel XL – 128GB – £819
Make a note of those prices, because I'm going to get back to them in a moment. The handsets are powered by Snapdragon 821 quad-core CPU (2.15 GHz/1.6 GHz). They both have 12.3 megapixel rear camera (f/2.0 aperture) and an 8 megapixel front camera (f/2.4 aperture). GPS, Bluetooth 4.2, NFC and GPS feature, as does that rear-mounted fingerprint sensor, called "Pixel Imprint".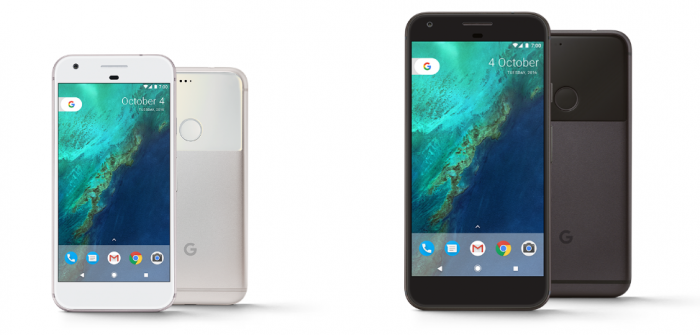 Google have also included a USB-C port and something called a "3.5mm headset jack".
Hardware is one thing. Yes, the phones look good. They have great specs, but Google hope that you'll be buying these handsets because they include all the latest Google software and services. The new Google Assistant, which replaces Google Now and Google voice search, is one. It's a conversational and contextually aware assistant which should hopefully be a more natural helper to learn and respond better.
Also announced was Google Home, which effectively puts all that cleverness into a speaker within your home. As you'll have no doubt tried if you're an Android user, it'll help answer any questions you have, plus you can get it to perform tasks too. I quite like dictating WhatsApp messages lately, but that's another story.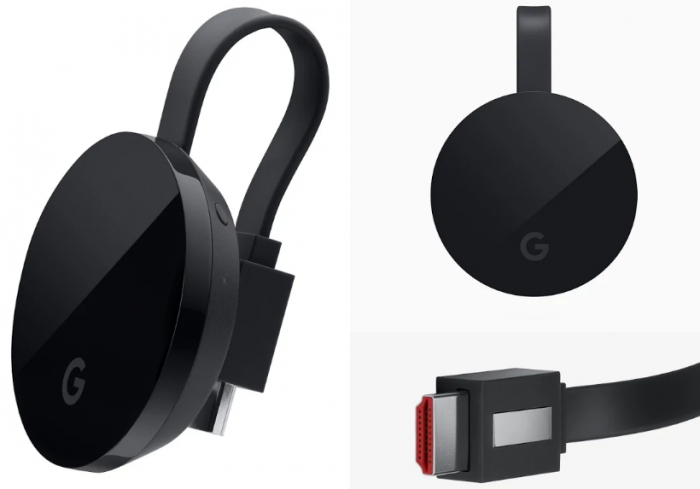 The 4K Google Chromecast, named "Chromecast Ultra" also appeared (£69) but the final announcement came in the shape of the Daydream View – a VR headset with a controller. This one is lightweight and made from fabric and is designed to fit on your face for longer periods of time.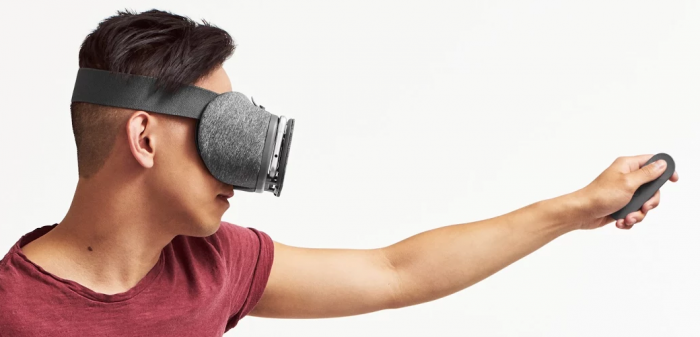 It'll work with the Pixel (you drop it in the front) and it costs £69. It comes with a Nintendo Wii-style controller that'll let you swing a bat, cast a fishing rod and more.
Here's a video overview…
https://www.youtube.com/watch?v=-dqWtAAOcAI&feature=youtu.be
Opinion
Is it me, or is the price of phones getting a bit bonkers now? The base 32GB model of the Pixel is £599, however the 32GB Huawei P9 is £449, and (although there's "only" 3GB RAM instead of 4GB) that has an octa-core CPU.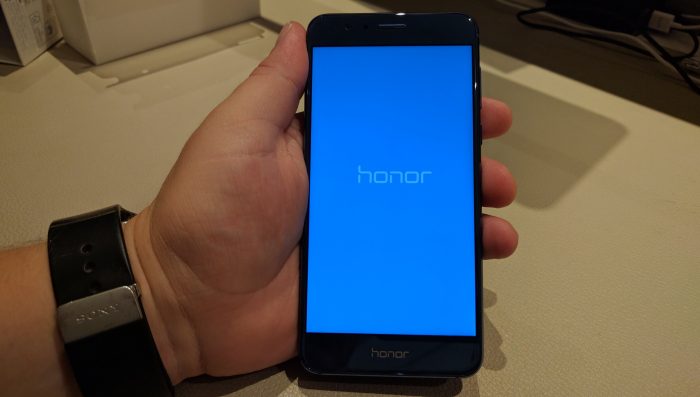 However, perhaps I should draw your attention to this, the Honor 8. It has 4GB or RAM just like the Pixel. It has the 12 megapixel rear camera, the 8 megapixel front camera and the same amount of on-board (32GB) storage as the base Pixel. It has a fingerprint sensor too, but it has an octa-core CPU an a 5.2″ screen but.. but.. it's just £369.90 – not £599.. and you get a free case.
If you ask me, we're in a time where a premium smartphone should really only cost around £360 – £480. I can't see why we're having to pay more for essentially the same hardware. I really can't.
Is it just me?