The iPhone 7 and iPhone 7 Plus are being announced later today. All the breadcrumbs at IFA pointed to it. We're pretty much certain of it. But what do iOS users think? As good as we are here at Coolsmartphone.com we're not mind readers yet, but thankfully we don't need to be. Our friends at OnePulse, the app-based polling service, decided to poll iOS users. The results are in so sit tight as we break them down for you.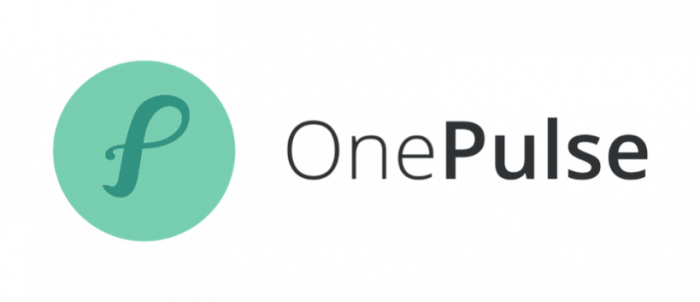 OnePulse polled 1000 UK iOS iPhone users aged between 16 and 65 on September 5th through the OnePulse app. The key takeaways are as follows:
47 percent say they won't buy the new iPhone if it doesn't have a headphone jack

Only

25 percent

of iPhone

users

will watch the announcement on Wednesday

54 percent

won't be watching but will have an eye on the news

The #1 feature iPhone users

want to see in the iPhone 7 is

better

battery

life
This data from the OnePulse poll makes for fascinating reading: has the reality distortion field started to burst for Apple in the UK? In their press release OnePulse also listed the top 8 features iPhone users are looking for. Here they are:
Improved battery life

Water resistance

Better camera

Higher definition screen

Better speaker quality

Slimmer design

More colour options

Larger screen
To me, there is nothing missing from this feature wishlist, apart from a mockodile back option. Luckily the fine purveyors of mockodile from Stil and Tetded have the case covered for that (pun intended).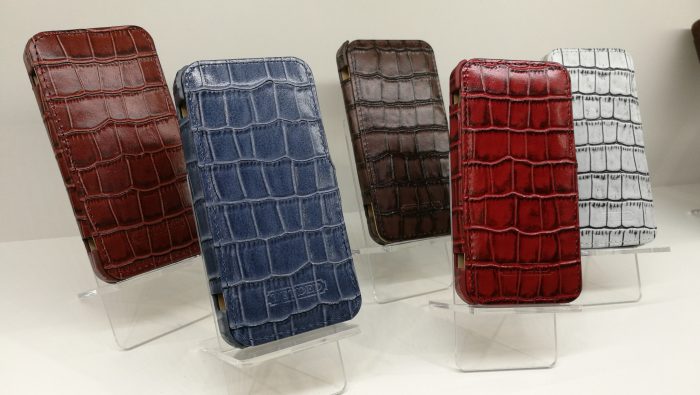 Nick Walter, Chief Marketing Officer at OnePulse, makes a good point in the press release:
We know that some Apple users spend more on accessories, than Android users, which would explain the frustration around the lack of a headphone jack.
This poll from OnePulse provides us with some great data regarding iOS users in the UK and what they expect. Have Apple been listening to their users while developing the iPhone 7 range? We'll be discussing this and more in the Coolsmartphone podcast this evening. Don't worry, we'll be live after the Apple event if you're part of the 25% of people surveyed who plan on watching live, and the episode will be available for download later in the week.
Interested in taking the OnePulse app for a spin? It's available for free on iOS and Android. Depending on surveys, there might also be some earning opportunities in it for you. Full press release from OnePulse after the break.
     


 Hit the road, Jack

Half of all Apple Lovers Ready to Reject jackless iPhone 

 47 percent say they won't buy the new iPhone if it doesn't have a headphone jack

 Only 25 percent of iPhone users will watch the announcement on Wednesday

 54 percent won't be watching but will have an eye on the news

 The #1 feature iPhone users want to see in the iPhone 7 is better battery life

OnePulse, the UK's opinion polling app, has today revealed that almost half (47%) of all iPhone lovers are ready to end their love affair if the iPhone 7 lacks a headphone jack.   

 The poll, which was conducted in anticipation of Apple's iPhone 7 launch on Wednesday, also revealed that consumers are becoming less excited about the new iPhone launches, with just one in four iPhone fans planning to tune in to the launch announcement (25%). And one in five of those who have become disenchanted by the rumours of no headphone jack refuse to watch the launch (21%).

 When asked what features Apple fans do want to see, they said: 

 Improved battery life

Water resistance 

Better camera 

Higher definition screen 

Better speaker quality 

Slimmer design 

More colour options 

Larger screen

 One Apple fan shared his concerns about the lack of a headphone jack: "I own a pair of very expensive headphones that will outlive several generations of mobile phones. I don't want to relegate them for something inferior, so I will have no option but to change handset."

 Nick Walter, OnePulse Chief Marketing Officer comments on the findings: 

 "70 of our pulsers are iPhone users, so it's always interesting to drill down into the behaviour of iPhone users versus Android. 

 "We know that some Apple users spend more on accessories, than Android users, which would explain the frustration around the lack of a headphone jack. 

 "The fact that the headphone market is growing exponentially, with 85 million pairs expected to be bought in 2016 across Europe – a 10 percent increase on 2015*, that's a lot of redundant headphones!"

 

* http://www.statisticbrain.com/headphone-industry-market-share-statistics/ 

 -Ends-