Today at IFA in Berlin I had a chat with Stil, makers of premium fashion cases for smartphones. There is  event Stil Mockodile cases. Here at Coolsmartphone.com we look after our devices, and where possible want a premium case to remind everyone that we are masters of fashion as well as geekery. If we want to really show off, we'll go all the way and have a mockodile case…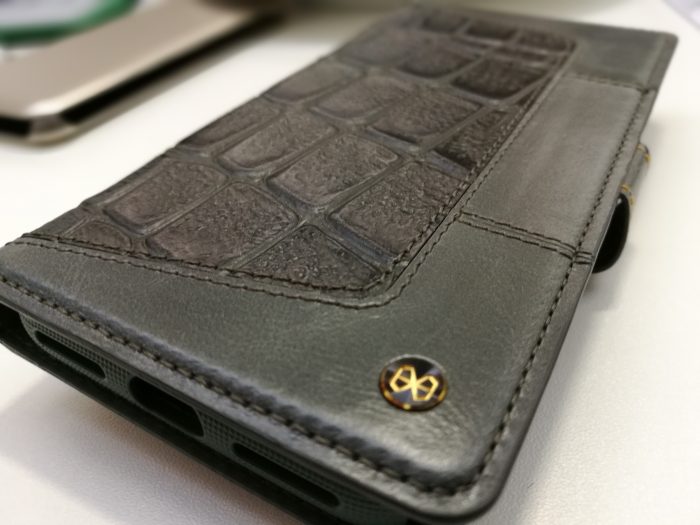 Stil is a new brand, they have only been around since January this year, but are making quite a splash in the fashion accessories for smartphone market. You may have even spotted their products in O2 stores in the UK.
The Stil philosophy is that smartphone cases are not just to protect your device: your case should be a fashion statement and be accessorised to the rest of your outfit. Stil offer not only protection but a premium fashion experience which ages with you gracefully. All Stil cases are made of premium materials and are designed to be as practical as swanky: there is quite a selection of wallet cases made of premium leathers or toxin-free pleathers. Aspirational names for the case models like Toscano Wine, Vintage Rider, Hidden Edge or Ares just add to the fashonista package. Tell the truth, you really want a Stil Mocklodile case now, don't you.
https://youtu.be/UPy3_Fby5i8
I had the pleasure of sitting down with the Marketing Director and Creative Director of Stil to have a chat today. They went through the company philosophy and strategy. Enjoy the video! Below you'll also find my millenial version of the interview.
I visited @stil_mind at #IFA16. We talked about fashion and cases, mockodile too. #mockodile #stil #stilcase #stilmind #fashionstagram #2016newiphonecollection #ifa2016 #iphonecase
The excellent protection, choice of exquisite materials and use of mockodile make Stil a brand of products to keep an eye on. After all, here at Coolsmartphone.com we're not just geeks, we're fashion influencers too.