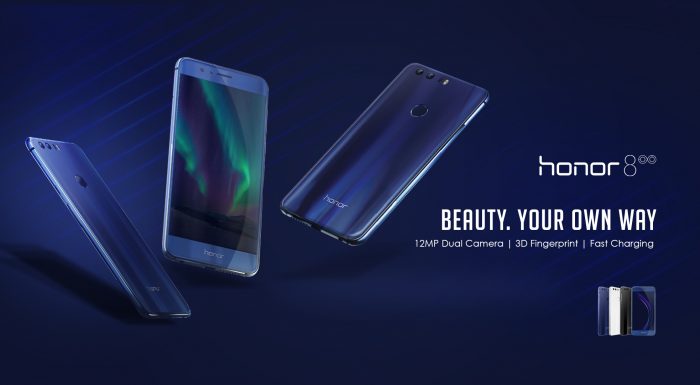 I like Honor. They're clever, produce good handsets and they price them sensibly. In certain ways it's like the early days of branded HTC handsets. HTC were always keen to show us their kit and they wanted to impress. They were proactive and eager. Now Honor are doing the same.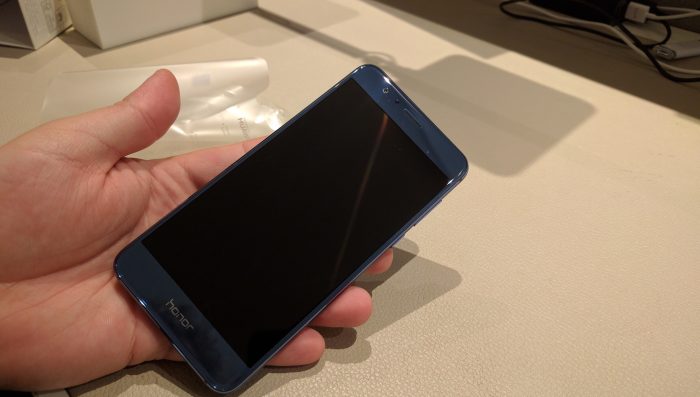 Today was the European launch of a handset that has already been launched in the US – the Honor 8. It features two 4-core processors, a 5.2″ Full HD screen, two 12 megapixel rear shooters (there's a separate RGB and monochrome sensor), 8 megapixel selfie camera and a price-tag of £369.99.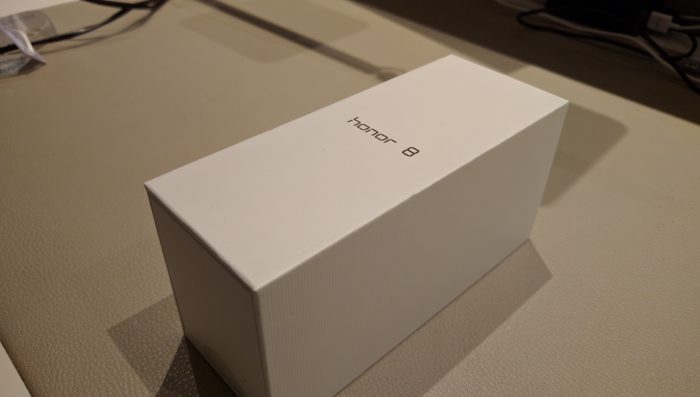 Three UK will be ranging the handset exclusively here in the UK in both blue and midnight black via their various sales channels from September 9th. Buy it from them and you'll get all the Feel at Home stuff (I tested this abroad recently here) which lets you use your phone abroad for no extra cash in 42 destinations. Tariff details to come.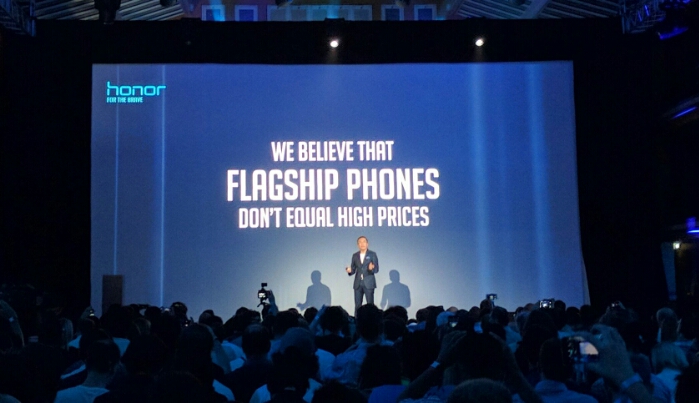 We'll have more details from the Honor 8 launch shortly, but the Honor 8 details are very decent indeed. It's encased in glass and there seems to be a lot of goodness from the Huawei P9 we reviewed. There's that Full HD 5.2″ screen, which we believe is the same unit, and the CPU is a Kirin octa-core CPU chipset containing an i5 co-processor. It comes with the high quality finish that we've seen on the Huawei kit too (for those unaware, Huawei are the people behind the Honor handsets) – a diamond-cut metal frame, 2.5D curves and a protective and flawless finish which adds a reflective colour to the paint job.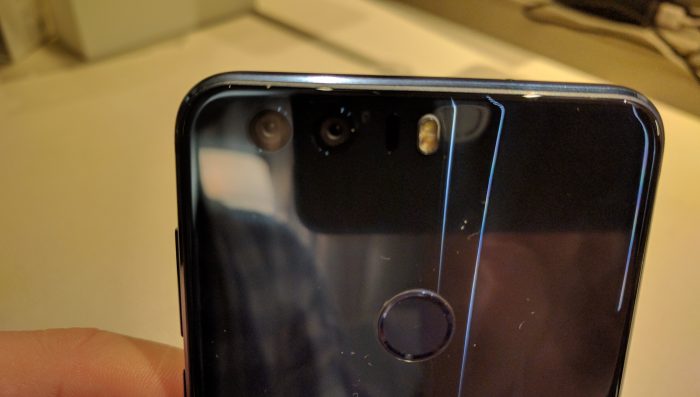 The camera setup is two 12 megapixel sensors, and yet again we're familiar with this on the Huawei P9. Don't forget, the Huawei P9 is £449 from vMall, whereas the Honor 8 is £369.90. Now, the eagle-eyed amongst you will notice that Honor told us it'd cost £369.99 and it's actually selling on their own store for 9p less. That's a bit of a discount, if nothing else eh 😉 However, what we should point out is that, considering how similar this is to the P9, it's around £79 cheaper.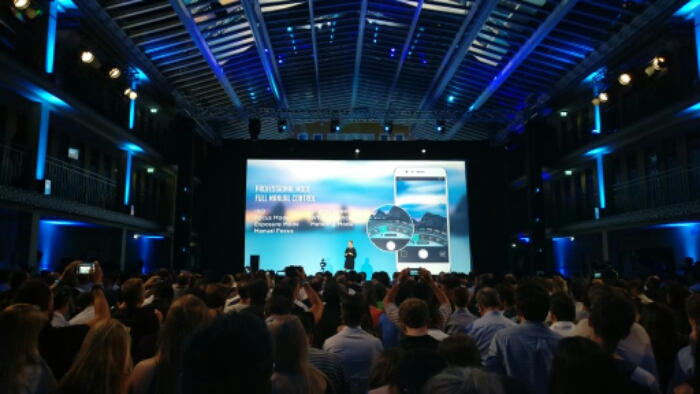 The dual-sensor arrangement has one RGB sensor for colours and one for detail. This adds more light and increases the dynamic range – plus you get a stack of filters and professional photography options including "slow-mo", "food mode", "HDR" and "super night" to name just a few. We tested this out on the P9 previously and you can see some of the resulting images.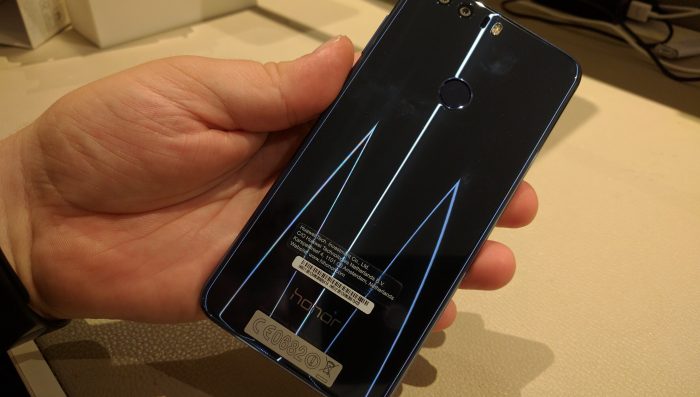 A Selfie mode with an 8 megapixel camera is up front and, as mentioned before, there's those two 4-core CPU's. The first is a 4 x 2.3GHz one, and the second being a 4 x 1.8GHz one. They work together to prolong battery life and the 4 x 2.3GHz CPU is only powered up when it needs to be.
A fingerprint sensor, dual band WiFi (2.4GHz and 5GHz), 4GB RAM and 32GB of onboard memory also feature, and you can whack a microSD card in for another 128GB of storage. Power is supplied by a 3,000 mAh battery.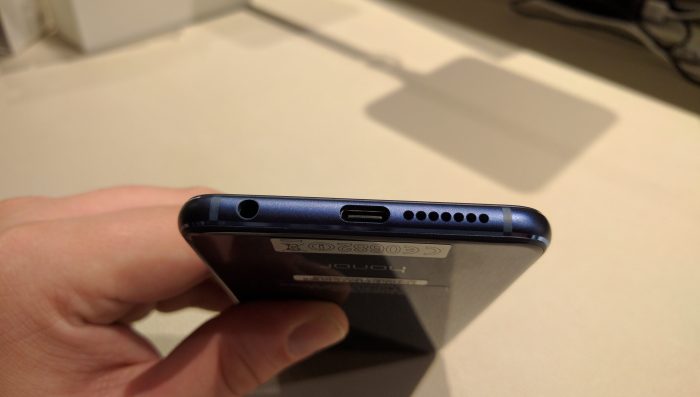 Get the device today from vMall and you can choose from a Pearl White, Midnight Black or Sapphire Blue one. It also includes an "Anniversary Package" worth £69.99. At Amazon, the Honor 8 will be bundled with an Amazon Fire TV Stick free of charge (while stocks last).
More below. We'll have more on this shortly.