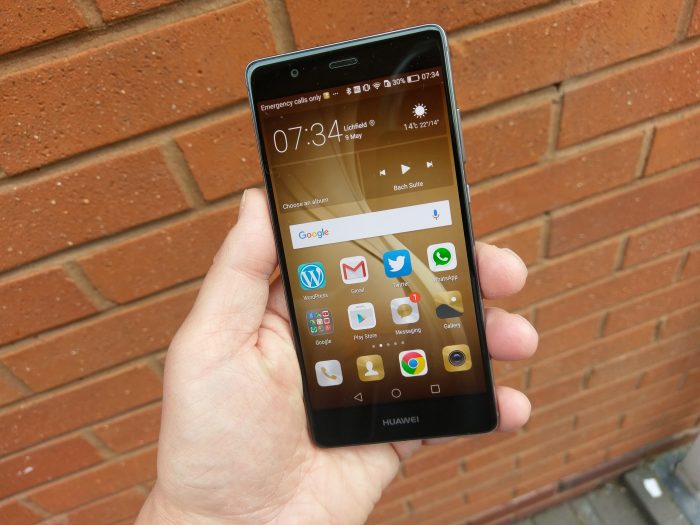 Although they've probably made dongles that you've used, Huawei is a name that relatively few people are properly aware of. This, though, is a company that I've spent some time with recently and they're eager for that to change. They're already pushing aggressively with their Honor brand, and now – despite the pronunciation problems – you will be hearing about Huawei more too.
I want to but some background to that first paragraph, because I've been covering smartphones of all shapes and sizes for some 14 years now. The recent launch of this P9, which was held in Battersea Evolution, was simply huge. Phones were handed out, Superman actor Henry Cavill took to the stage and there was a CEO on stage who was genuinely excited about his product. I mean that. The guy was giggling like crazy. Compare this to the launch of the HTC 10 a week later, and I couldn't help but notice the change of fortunes. HTC used to hold big events like Huawei. HTC used to have giant press launches and fireworks. Now they're not even having an event or showing us a real picture of the thing. What happened there? Where's the determination gone?
Huawei, it has to be said, has this in spades. There's a noticeable and tangible drive about them. You can tell that they're worked on the big and the small things that build a complete smartphone package. The P9, as an example, has a new antenna arrangement so it can switch around depending on how you're holding it, just to get the best signal. There's a super-speedy signal hookup when you power the phone up after landing in a new country. Those two things are good. Those two things are worthwhile, and yet at the same time they're often ignored by others.
Huawei have also scored a big hit with the networks. Here in the UK it'll be available on O2, Vodafone, EE and Three have all confirmed that they will be taking the device.
Specs
Display P9 5.2-inch IPS LCD, 1920×1080, P9 Plus 5.5-inch Super AMOLED, 1920×1080
Processor Kirin 955 octacore 4xA72 + 4xA53
Storage/RAM P9 32GB/3GB or 64GB/4GB, P9 Plus 64GB/4GB
OS Android 6.0 with EMUI 4.1
Rear cameras Dual 12MP (monochrome + color)
1.76-micron pixel equivalent
Leica certification
Front camera 8MP
Connection USB-C
SIM/SD Dual SIM in Asia, Single SIM with microSD (128GB) in Europe
Battery P9 3000 mAh, P9 Plus 3400 mAh
Dimensions P9 145 x 70.9 x 6.95mm,P9 Plus: 152.3 x 75.3 x 6.98 mm
Weight P9 144g, P9 Plus 162g
Security Fingerprint
Price P9: £499 (although do read on for more on that pricing!)
The phone itself is a sleek and professional looking handset. We'll get onto the dual camera setup in a moment, but the chassis itself is a cool and skinny affair. I honestly thought it was missing the battery when I took it out of the box – it's incredibly light at 144g. It has an aerospace-class unibody and a finish which makes the device look a slightly different colour depending on the surrounding light. In the early morning sun my silver one had a lovely purple tinge to the rear, and in the evening it looked a golden brown.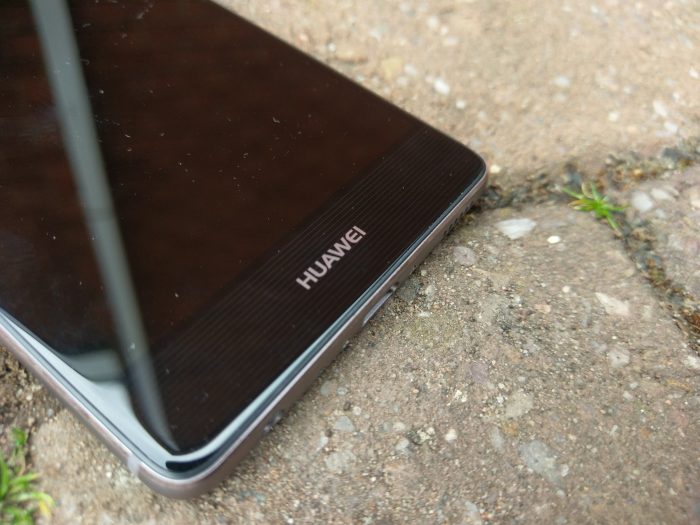 Up front, that 5.2″ Full HD 2.5D 1080p (1920×1080) screen curves off at the edges and I rarely found it to be a fingerprint magnet. The ultra-thin border, which tapers down to the side of the chassis, was one that I ran my finger along just because it felt nice.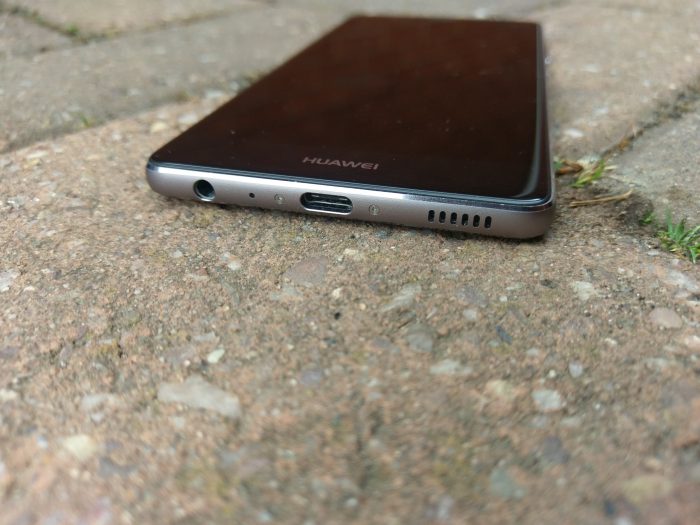 A tour around the handset reveals the new USB-C charging point at the bottom, which I actually started to like with this particular handset. Sure, it's a different cable to every other smartphone and Bluetooth speaker in the house, but it's reversible and easy to connect. I even treated myself to a couple more cables for the car and another room because I ended up using the P9 for quite some time (and that's a good thing). At the bottom you'll also find the 3.5mm audio port, a microphone and the external speaker. Oh, and a note on that speaker – it's really very decent. Sound emanates from here in a clear, deep and strong fashion. In the bathroom, listening to my morning radio station, it sounded the same as my radio alarm clock in the bedroom. I could hear the dialogue from the DJ even whilst in the shower and there was a distinct lack of tininess.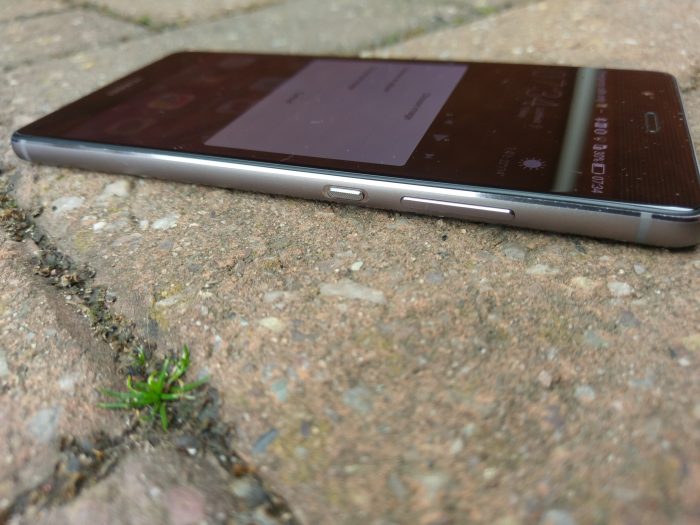 No double-tap to wake on this, but the power button is solid and well constructed. It sits below the volume buttons but is differentiated by the finish, which is easy to detect with your finger.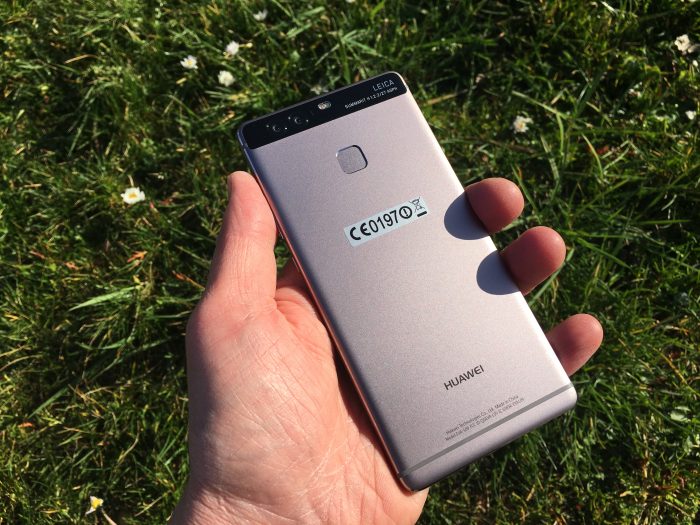 The rear has a fingerprint sensor, which activates and detects quickly meaning that you can pick up the phone in a natural way and the screen will be on and ready to us.
In use
This thing is cool to the hand and has a great feel to it. If you rub the back you feel an almost charged vibration in return. The battery management, which does need a bit of end user handling at times, really does make a different and there's a definite improvement in battery life. The screen is vivid in daylight and you can switch down the resolution to save battery life too. Not only that, but you can reduce the size of the screen so that you can use is better one-handed.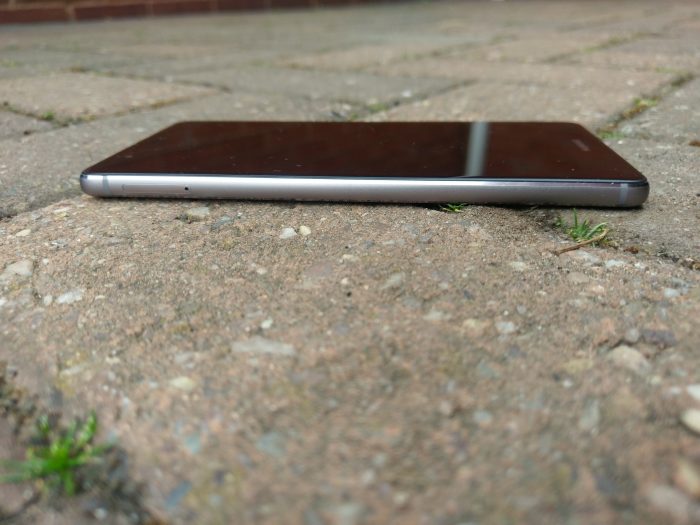 Other little additions include the ability to quickly switch to an "easy" homescreen, data traffic management and even the ability to edit screenshots from the very instant you take them.
Software and User Interface
I've already posted a video overview of the handset, but here it is again..
Here's some shots from the user interface itself. Don't worry too much about that lack of an app drawer – there's folders to keep everything tidy..
The camera
That camera. I've already published a deep-dive into the quality and the interface. Since that piece there's been a couple of updates and the camera actually seems to strangely load a little slower now. There's also our second look at the night shots you can achieve. Please do head over to these two articles to get the full low-down on the camera.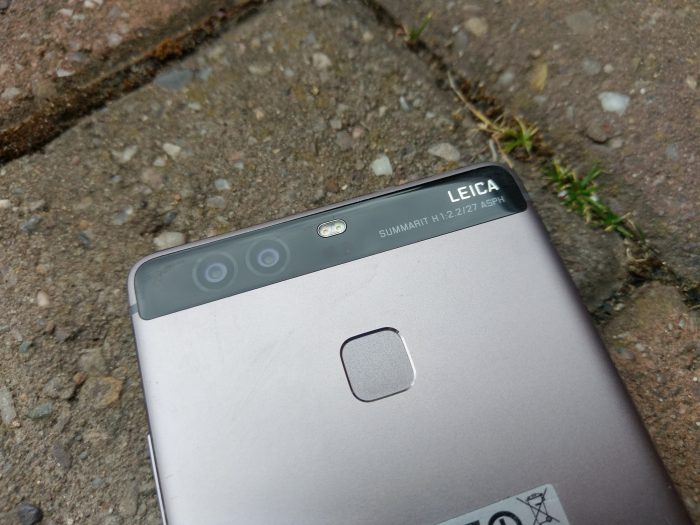 The Leica camera is, I must say, a very good shooter. To get the absolute best out of it you will need to head into "Pro" mode. However, for me I was glad that I didn't, like other phones, have to leave it in "HDR" mode. It would detect when the shot would include a silhouette, and would ensure the image gets adjusted to suit.
However, whether this camera is the huge game-changer it's said to be is another matter. To me, the shots produced are very decent indeed – if square (the 12 megapixel shots are square only, and to get 16:9 you have to go down to 9 megapixels).
Other additions, such as a "film mode" added a big change to photographs as you can see below. Here's how the sky looks on "Vivid" mode…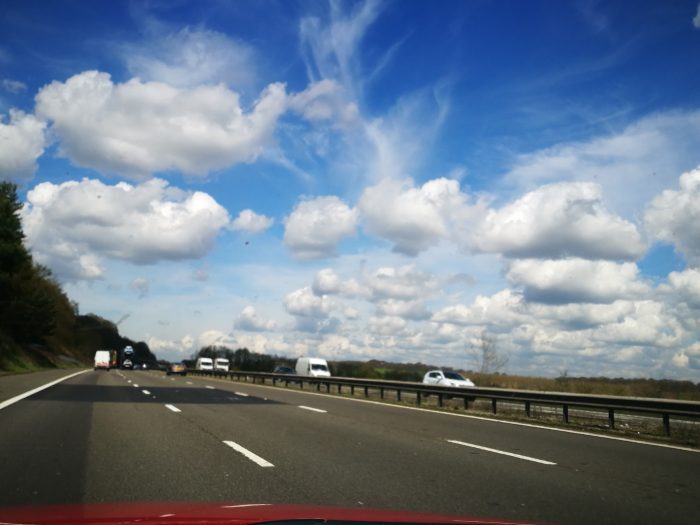 Here's "Standard". This is how your shots will appear if you don't twiddle the film mode..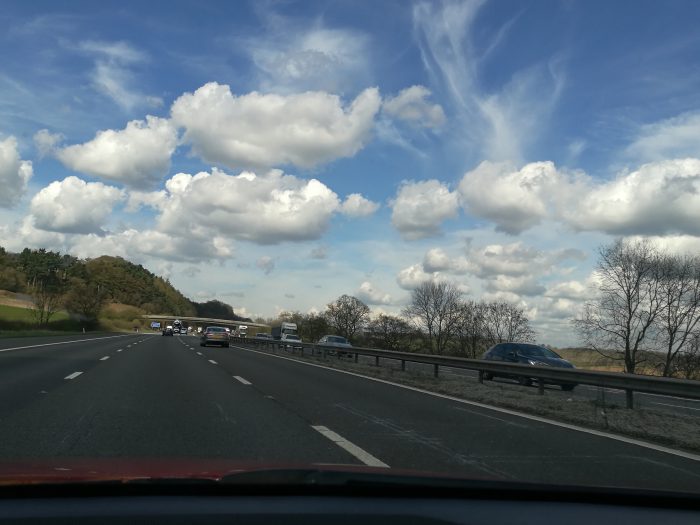 And here's "Smooth" colour mode..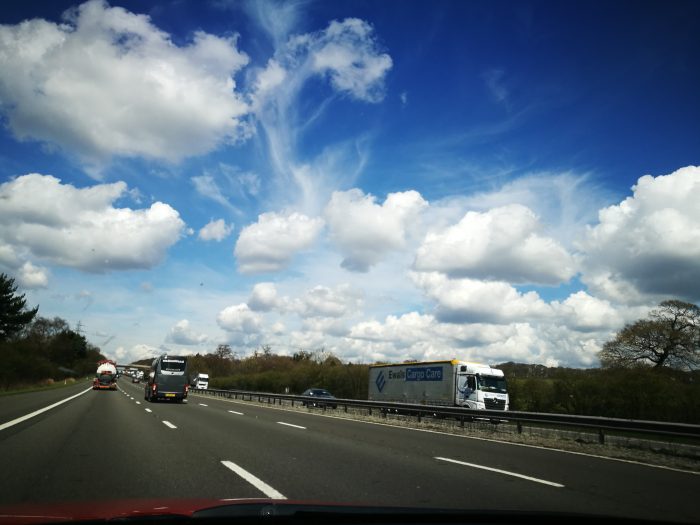 I did, for quite some time, have "Vivid" mode set, but it did start making everyone look a bit sun-burned 🙂
The camera could capture smiles, track objects (just like the Sony X series we looked at) and there's a stack of options and modes to choose from as we saw earlier.
Overall
I've used this phone as my main handset for several weeks now. It's bloody brilliant. The handset feels premium and it acts premium. No fingerprints got stuck on it, the phone operated quickly, it has a great camera and a great battery life.
My only problems were with the power management and the fact that some of the icons got adjusted when I changed the themes. I also found, as you'll probably have seen in the video above, that sometimes I kept missing the buttons within the camera interface. People have also mentioned the EMUI interface but I've not found it getting in the way too much. The lack of an app drawer wasn't a deal breaker for me and I soon settled into it being my daily driver.
What got me though, is the fact that you can buy this unlocked from giffgaff for just £369. That's a crazy low price for a handset of this calibre. It's one of the best Huawei handsts they've ever produced. It's light, it's solid, it's incredibly well built and it comes with a brilliant camera.
In Depth – Further review detail..
– Camera test and user interface
– Low light camera test and video overview
Huawei P9 Review
Battery life - 89%
Camera - 93%
Build quality - 95%
UI - 80%
Incredibly solidly built. Lightweight, polished with a great camera and battery life. Plus, that price. Look around and you can get it for £369. Amazing.