This has been a hotly debated topic.
It's understandable because, when you're in the UK using Three on a brisk 4G connection, you get certain expectations about download speeds. It's these expectations that you might take with you when you go abroad and, with the Three Feel At Home service, some have complained about throttling and "bandwidth management" slowing things down.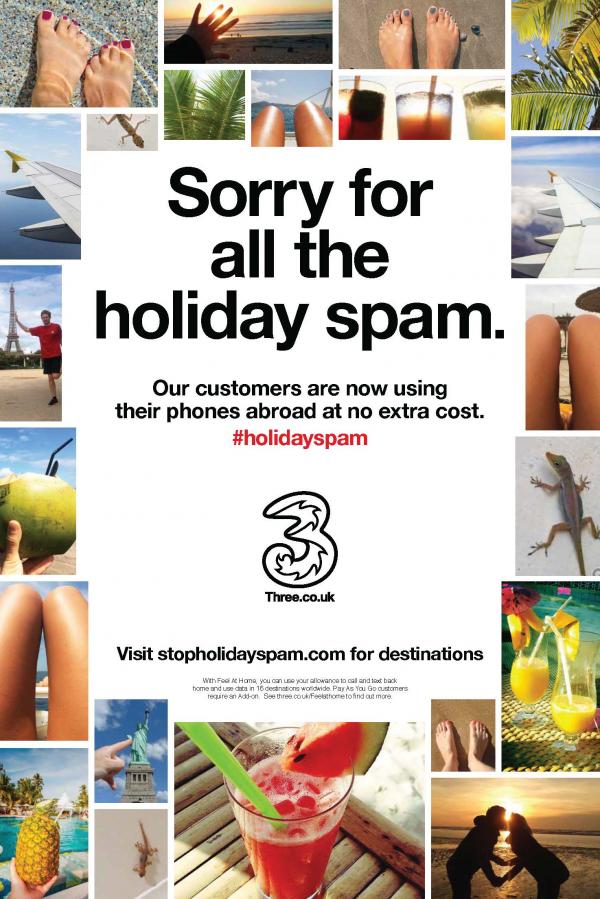 First though, what is the Feel At Home thing? Well, Three have done something technically quite clever, and it means that you've got a whole stack of countries that you can fly to where using your Three phone won't cost you any extra. When you're in one of these countries, the data you use, the calls you make and the texts you send will come out of your allowance, just as if you were at home.
If I'm brutally honest, roaming charges are a massive cash cow and always have been. Calls and texts can now get routed over the internet and customers are rightly confused as to why a WhatsApp call over a WiFi hotspot in a Spanish cafe is free, but a call on a Spanish mobile network back to the UK suddenly costs an absolute bloody fortune.
How does the Three system work? Well, I'll tell you a little story about an Orange event I went to in America a few years back. It was a developers conference and, when Orange UK still existed, they'd put a transmitter up at the event. It'd taken them quite a bit of paperwork to do this, because there it was – rigged to a pole – beaming out an Orange UK signal. It's perhaps hard to wrap your head around, but imagine if I drove into London, took down a transmitter, put it in a suitcase and then shipped it to America and turned it back on. That's effectively what they did. However, in order to get it serving a UK service they plumbed it into a VPN – effectively revealing the Orange internal network in the middle of America. The mast connected to it, then – on your phone – you'd get the Orange UK network ID and your phone thought you were at home. It was weird because some location services thought you were in Basingstoke and you could call UK numbers without a +44 prefix. Broadly speaking, Three are doing something fairly similar, but the "last mile" part is still over the local roaming partner, you'll see the local network on your phone screen and you'll still need to add a prefix to call home etc.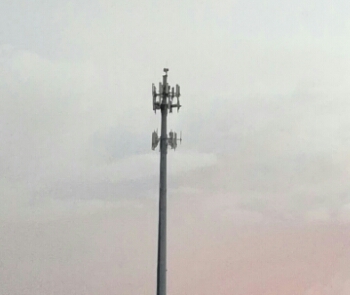 Some networks tell me that they have to charge more for roaming because it's a premium for you being able to use any network. They will say that they charge more because of the unexpected influx of additional customers etc. I doubt it myself.
Either way, we already have some networks offering free roaming in Europe for a limited time, some offering unlimited daily packages to Europe and beyond for a fixed amount and Three UK offering free roaming to a list of countries which has expanded this week to 42.
Trouble is, Three are getting some flack still. Personally I can't understand why. Sure, you might not be able to do everything exactly as you would at home, but the marketing guys are going to do their thing and – just look at the alternatives on offer. They're bloody terrible. I'm out in the US right now and, before I came out here, I had a few options for connectivity. I'm with Vodafone for my contract handset and Vodafone wanted £5 per day to carry my allowance across the pond..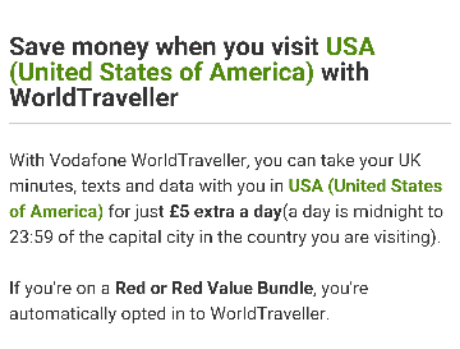 My wife is on EE and that's even worse, as the offer costs £3 per day to get just 20MB of daily data..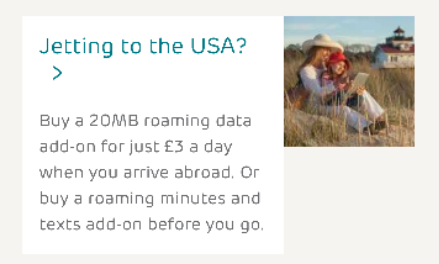 Now, I know what's going to happen here. Many of you may suggest that my holiday shouldn't include data. It shouldn't include phone use. I should relax, kick back and put the phone away. Indeed, that's true. I've sadly fallen into a habit of carrying it for photos and I've written this during the last three days whilst waiting for people to get ready.
The main reason for connectivity, for me, is for satnav and finding new places. We're lucky enough to be in Florida and we don't tend to stay in a resort like Disney World. We like to rent somewhere further out, hire a car and generally adventure around. We'll have pancakes at the IHOP, dinner at the Golden Corral and then we'll go and get some supplies at Walmart. My wife likes the shopping too, so we'll go to the malls and then off to one of the beaches.
In preparation I'd downloaded the whole Florida area by using the offline Google Maps. Indeed, this is great if you're heading somewhere and don't want to use data. It means that Google Maps will navigate you from A to B with no internet connectivity. However, without that data it can't tell you about traffic conditions or update you on opening times of local restaurants etc. We've also, as I'm sure you have, become accustomed to using a phone to find a local cash machine or perhaps checking the menu of a restaurant before you get there. Little things like that.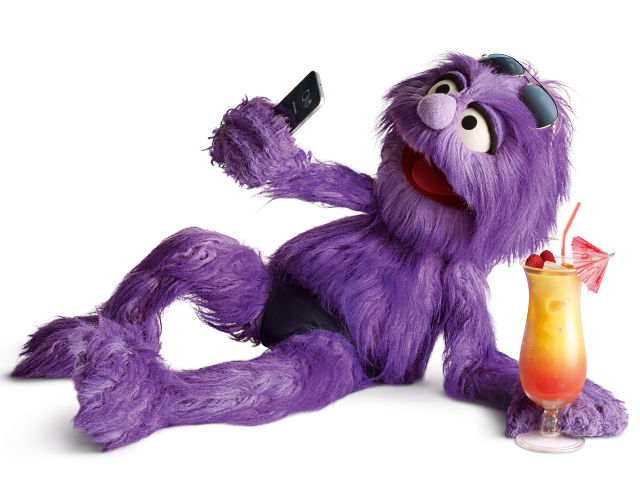 So, rewind a few days and I'm sat in the UK scrolling through eBay trying to find a USA SIM card that I can put in my phone. It's a trick some of you are probably familiar with if you go on holiday. Buy a local SIM, put it in your phone, get some credit and off you go – cheap data and relatively cheap calls.
However, the cards were proving to be quite expensive and, unless I'm going nuts, the prices of contracts and SIM-only plans out here in America aren't that great actually. Check this out as an example. I spotted this in Walmart last night. $45 for unlimited data, but it becomes super slow data connectivity the minute you go over 3GB…

So, back home I went out and bought a Three Pay As You Go SIM pack from the local Pound shop. I popped it in my phone, added a £10 top-up and then converted it to an "Add On" to give me the Feel At Home benefit. It means I get 1GB of data for the month, which is fine as I'm only here for two weeks and I doubt I'll hit that. Compare this to the Vodafone offer of £5 per day to carry my allowance out here. That would've cost me £70 for 14 days. £70!! I prefer a tenna, and if you're already a Three customer then, well, it's no additional cost for you.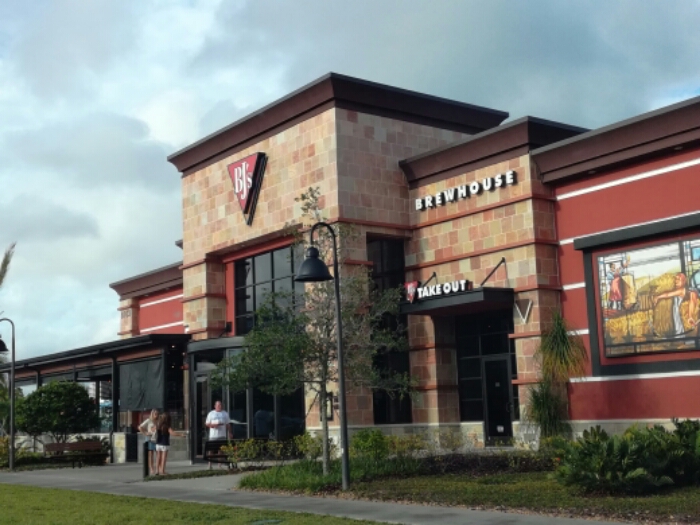 I've not been able to pickup 4G on AT&T or T-Mobile out here, and in some more less populated areas I just get EDGE connectivity. This isn't too surprising, even if you are on an 8-lane highway – you've still got nothing either side of you at times.
I've perhaps noticed twice that the data bearer has dropped off, and although I've got signal I've got no data. The first time was in the Golden Corral. Oh, and by the way, I noticed a guy in there filling his plastic plate with some big chips / fries before going to the other side of the buffet to top it off with French Fries. He had chips with slightly different chips on top. Brilliant.
Anyway, when we left the data came back on of its own accord and I only really noticed when the Google satnav last said, "You're back online", before proceeding to tell me about some traffic. The second time was fixed by me flicking flight mode on and off but, other than this it's perfectly fine for satnav. However, in the UK my expectations are higher. I'm not used to having 3G so much and I'm certainly not used to seeing the EDGE symbol on my phone for as long as it is sometimes.
Secondly is that perception of speed, and I've done a hilariously geeky thing and performed speed tests whilst out here. This goes beyond the call of duty, but while my wife was in Walgreen's getting some sun lotion I figured it'd be interesting. The upshot isn't too bad. I'm stuck on 3G out HSDPA for these tests and they've been performed at various times in various different locations and on different test servers. The highest speed was obtained late at night, and it's about normal for a 3G connection. To be honest I've become a little spoiled with my 4G connection back home and I'd quickly forgotten that a 1-3 Mbps connection on 3G is about the norm, especially in busy areas.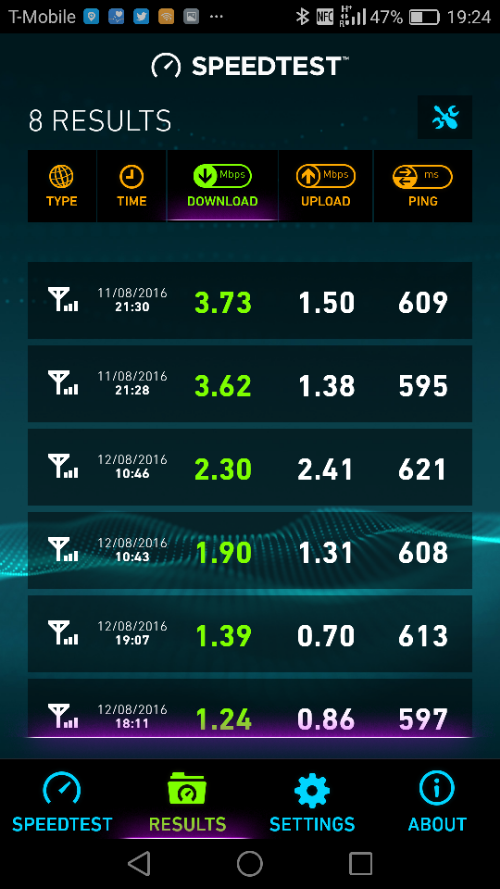 Overall, if you want to go abroad and your destination is one of the 42 offered by Three, you'd be pretty bonkers not to use their Feel At Home service. Don't forget, you can just buy a Pay As You Go SIM pack from a local store, put £10 top-up on it and then convert it to an Add On to get the privilege of using your allowance in these countries. It's let me send pictures home, browse the web and I can get accurate and helpful navigation from Google Maps. You can also stay in touch via WhatsApp, although I'd recommend using WiFi for WhatsApp calls as the 3G speeds I experienced could vary somewhat depending on the location.
Throttling? Bandwidth management? Well, what I can tell you is that YouTube simply refused to stream and I got a whole lot of this…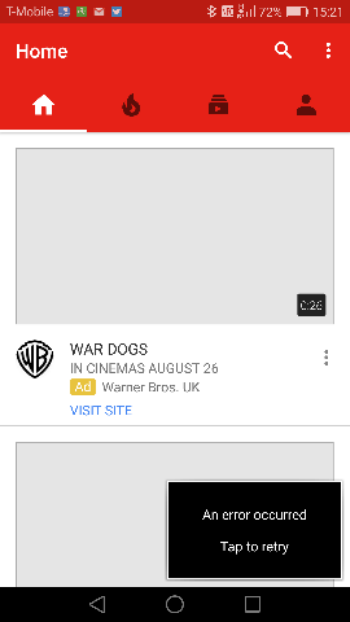 It looks like, due to the way that Three UK make this work, there's some traffic management going on. Three tell me..
We have put a number of steps in place to ensure the majority of customers are able to fully enjoy the most popular services when on holiday abroad on their handset like Facebook, Instagram, Google Maps and web browsing.
The important stuff works for me and the 3G connectivity worked for the things I needed abroad. They seem to prioritise uploads (pictures, Facebook, Twitter) and social media activity, but you won't be able to stream videos and movies.
Don't forget that it cost me just £10 for up to a month out here. I can't argue with that. Not at all.