Huawei have released their P9 and P9 Plus and we will be seeing them in store very very soon. The phone looks to be a fantastic bit of kit and we are very excited about as you may have been able to see from Leigh's extensive coverage.
However, their sub-brand Honor, who really were the test bed for dual cameras, is also looking to capitalize upon the new approach that has been taken to this new photography tool.
We have seen invites circulating around the interwebs suggesting that Honor will hold an event on the 10th of May. During this event it looks like we may see a device to rival the P9 family – albeit without the Lecia branding. The name being thrown about for this is the V8.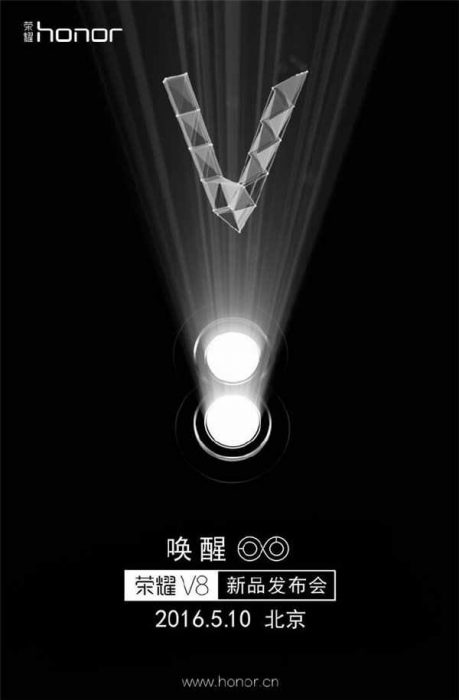 As we see in the above image the same "double 00" symbol is being used that was seen on the event invite for Huawei's P9.
As for other specifications, things are limited, but we do know that the device will have the Kirin 950 processor onboard and the two 12 megapixel cameras. Potentially one is monochrome and the other being the full colour spectrum.
We have reviewed a few of the Honor devices in the past and always found them to be very good quality devices that don't cost the earth. Here are the reviews for the Honor 6+, Honor 7 and the Honor 5X
We hope to be on the ground at the launch event of this new device to bring all the news as it happens.