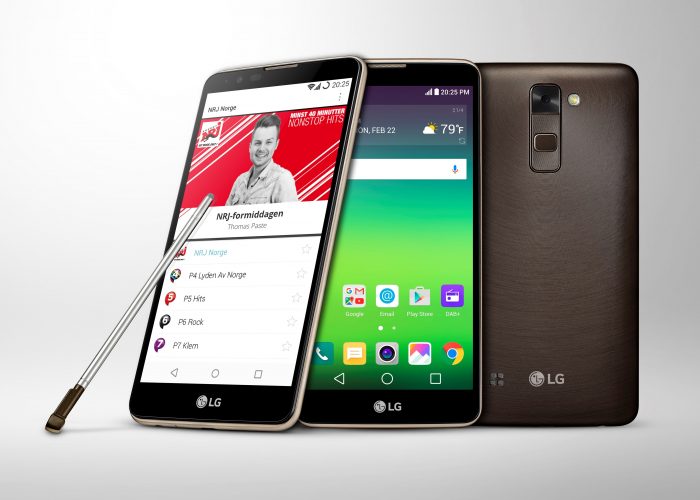 Many of you might not have it in your car just yet, but you can now get DAB in a phone if you buy the new LG Stylus 2 with DAB+.
Many smartphones already have FM radio capability and, whilst it's easy to plug your headphones in and listen to music and live radio stations without using your data, it's debatable just how much it's used. Now, with DAB+ inside, the newly-announced Stylus 2 variant will be available in Australia, Belgium, Germany, Italy, Netherlands, Norway and the United Kingdom. The phone will feature an app to let you easily switch around the various stations easily.
A new digital multiplex recently went live here in the UK, which will give you an even wider choice of stations including Kisstory, Planet Rock, Absolute 80s, Sunrise Radio, Jazz FM, Awesome Radio, TalkSport 2 and Virgin Radio.
You can get more information on the LG Stylus 2 here and the full press release on the DAB+ version is below.