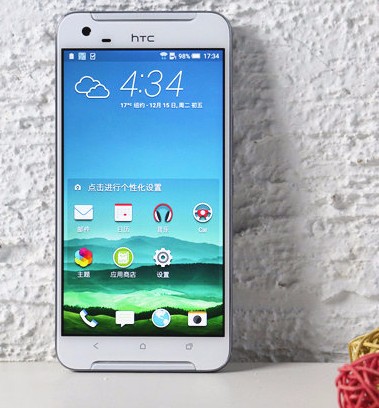 I properly love the HTC One A9. Although I loved the quality of the HTC One M7, M8 and M9 – I wanted something fresh and new. The HTC One A9 was it, and our HTC One A9 review resulted in a high score. You might've seen more critical reviews of it elsewhere but, as usual, some of those other websites are just plain wrong.
Now we've got hi-res leaked photos of the new HTC One X9. It reminds me of the HTC Butterfly and, although we may not see it hit Europe or America, this device certainly looks the part.
In essence this is the HTC One A9 with a larger screen and the excellent HTC Boomsound tech that was sadly missing on the A9 itself. Inside it's powered by a 2.2GHz quad-core CPU and has 2GB RAM, a 13 megapixel rear camera and 5 megapixel front. Details leaked on the anzhuo.cn page also state that it's a MediaTek Helio X10 CPU and that there's 16GB of storage on-board. There will, according to those leaks, also be a higher-end version with 3GB RAM but the same storage. This can be supplemented with a microSD card and it'll do 4G.
More as we get it on this one.