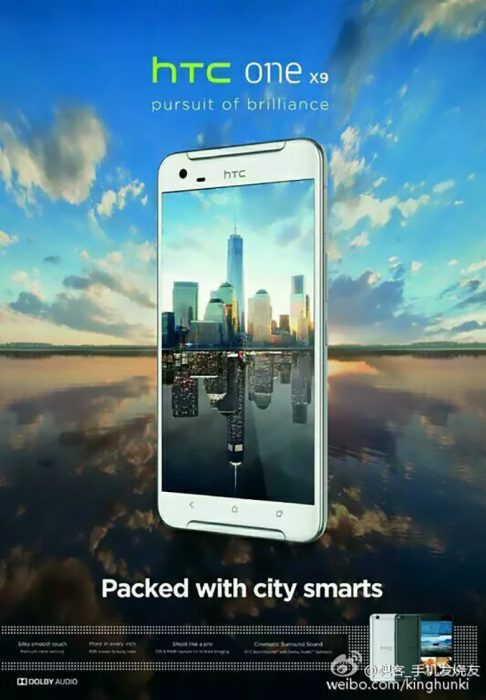 It's safe to say that we were pretty impressed with the HTC One A9. Our review highlighted the great battery life and excellent build quality. Sure, it's a shame that here in Europe we're going to have to pay more for it and we'll be getting the 16GB model, but it's still a very, very good handset.
Next up could be this, the HTC One X9. A leaked bit of promotional material has appeared, but there's already some doubts over the authenticity of the specs that have been sent around the web. It will, apparently, come with a 5″ QHD (2560×1440) pixel screen, a Qualcomm 8210 CPU, 4GB RAM, 23 megapixel rear camera and a 4 megapixel front with a 3500mAh battery. Two models will apparently be appearing – a 64GB and 128GB version.
Two front-facing speakers, suggesting the loud BoomSound tech, appear in the photo, and there's some capacitive buttons under the screen. It looks relatively thin too.
We'll keep you posted on whatever appears from the rumour-mill.