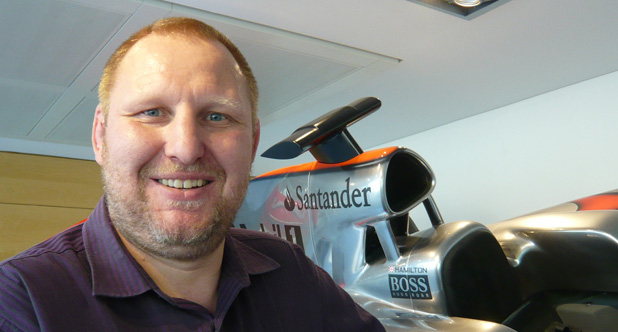 During my time with Vodafone I got to speak to Dr Rob. This guy is a man after my own heart. He hates acronyms and over-complifications, prefering instead to break down the technology into easily understandable and enjoyable information. Dr Robert Matthews, to give him his full name, is a towering 6′ 10″ and what he doesn't know about networks really isn't worth knowing. He's just returned from speaking to campaigners who aren't keen on a new mast being erected near them, so I ask him how exactly Vodafone go about answering those concerns. Sometimes, he tells me, it can be difficult. Even though, like all UK networks, they're operating well within strict safety rules. Not only that, but they have to go through strict planning legislation and it takes months to get the whole process through to even the consultation stage. During this time locals have to be given the chance to feedback their concerns.
Filling in those coverage gaps can be tricky for other reasons too, because although everyone wants signal they don't necessarily want the transmitter within sight.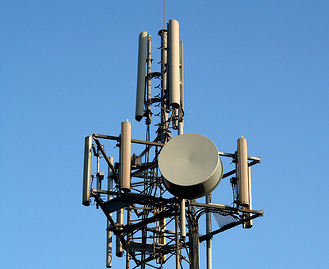 Adding to the problems are concerns such as being able to connect to the backhaul network. A perfect site, away from residents and with great coverage opportunity, could be discounted on a cost basis. As an example, a transmitter in a field may have to talk back to a central fibre network which is on the other side of a mountain. This would require a microwave dish on the side of the mast to talk back to the central fibre point because, in areas such as this, no fibre networks exist. However, with microwave signals only going point-to-point, it's tricky to get around mountains, so they then look at multiple microwave towers – firing a signal from one to another, and another. The costs for doing all that quickly become insane, especially when you work the planning and power requirements that need to go into the project.
Ideally yes, Vodafone would love to just fly across the UK with a drone, zapping signal issues quickly and popping masts up to resolve those issues, but planning, a lack of fibre, geography and technology can hold them back at times. This is partially why they entered into an agreement with O2 to share infrastructure. This basically means that planning issues can be got-around by putting Vodafone kit onto O2 masts and vice-versa. No need for additional towers. Vodafone and O2 will still have their individual fibre backbone networks and they don't share signal or spectrum – it's all about filling in those gaps quickly and more easily.
For those areas where mast-sharing won't fix coverage and planning permission or geography is tricky, Vodafone have been rolling out Open Sure Signal networks. These are basically beefy Sure Signal boxes screwed onto the side of buildings. These connect to ADSL broadband connections and provide small villages with coverage.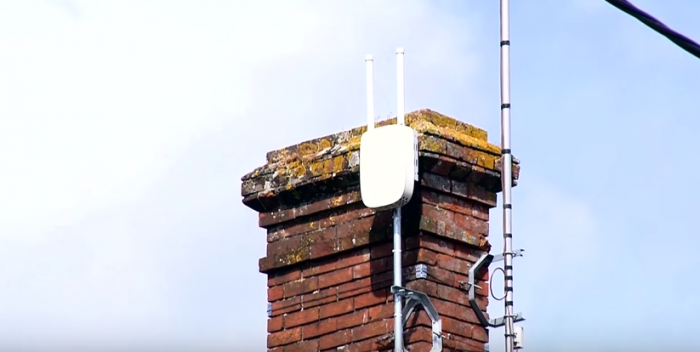 Vodafone also have to plan constantly for changes that could be made near to their existing masts. For example, a housing estate might be built in what was once a field. This can mean that capacity needs to be adjusted. Likewise, if an office block is built in front of an existing mobile transmitter it can ruin the signal for a large amount of users, so this needs to be taken into consideration too.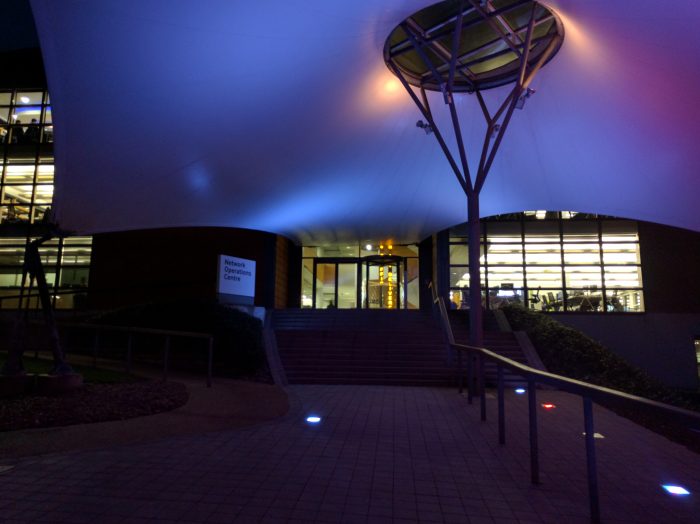 All of this constant planning and maintenance is just one side of the story though, because "The NOC" is where I'm heading next, and it's the 24-hour operations centre for the network. Housed in another tall open building, the staff here wear black so that everyone is aware of who they are. These guys are considered to be critical to the smooth operation of the network. It's super-secure so again I'll be hopefully painting pictures with words.
Up at the top of the atrium it's like stepping into NASA during a space walk. Huge screens display maps of the UK with live coverage and mast sites across London and elsewhere. On one side there's a live radar weather map so that they can look out for any possible conditions which may knock out masts. They can proactively send engineers and generators to areas where a storm could cause issues. Likewise, if areas are experiencing extreme cold, they can send heating trucks or, in the heat of the summer, air-con units can complement existing cooling systems to ensure that major sites are kept running.
More screens show rolling news so that staff are made aware when world events could impact the Vodafone network. An example is the recent attacks in Paris, which has seen a spike in the amount of calls and texts sent to and from France. Resources can be moved to the relevant area to ensure that the service is available.
Likewise, during major events such as music festivals, they can send trucks out to provide ad-hoc mobile coverage.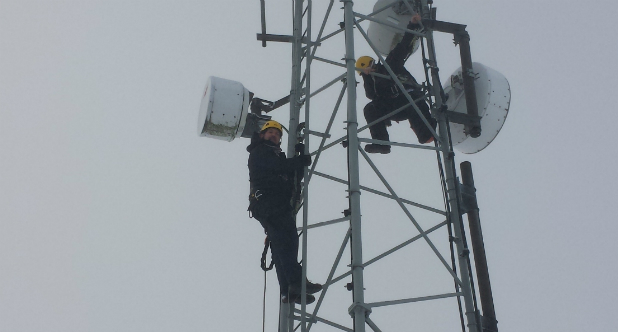 A war room is used for those major events, big sales promotions or network problems. It's a large room with a video conferencing facility, a central desk and an outer area where people can enter and join the meeting without disturbing the discussion too much. The teams here don't leave the war room until an issue is resolved.
Although meticulous planning is in place for determining when additional capacity is required, there are events that Vodafone and other networks can't foresee. Thefts and break-ins have caused issues in the past, and the network has to look at ensuring that redundancy is in place should that happen. However, musical events, royal babies, football and rugby matches plus New Years Eve celebrations all have to be planned, with mobile units getting sent out to the right place and the right time.
In here everything is treated like the electricity network. Vodafone treat their network like the national grid, ensuring that the quality of service, reliability and signal is as good as it can possibly be. It's a combination of monitoring, planning and corrective action, 24 hours a day, 7 days a week.
Now though, it's time for me to leave. If you've missed any of our Vodafone coverage, check the links below. Thanks again to Vodafone for letting me generally wander around their HQ and learn so much about what makes our mobile phones tick.