Just how do you pad out a story that really only has one nugget of information? Do you mention the specs and the general details about the phone in question? Do you chuck lots of images in to fill the void? Well, we'll try both.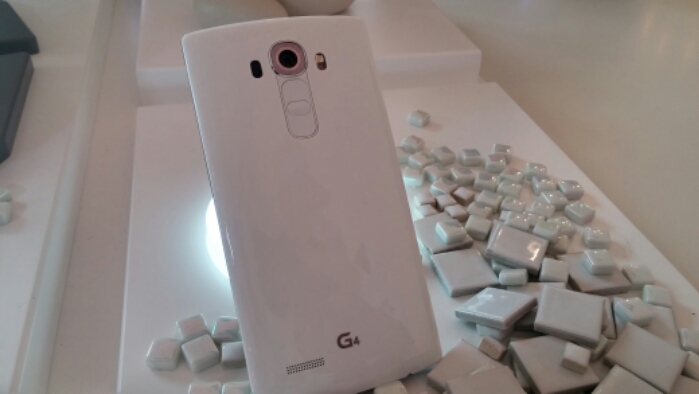 The LG G4, which was unveiled last night in London, isn't all about specs though. Yes, it's got a powerful Qualcomm Snapdragon 808 CPU, a 5.5″ Quad HD IPS Quantum display (2560 x 1440, 538ppi), 32GB storage, 3GB RAM and a microSD slot. Sure, there's a 16 megapixel rear shooter with an F1.8 Amaperture and an 8 megapixel front camera but it's not all about that. The people behind it have been improving the experience, adding battery-saving tweaks, improving the screen quality and adding special sensors to the rear camera so that your shots look more lifelike.
You can get our LG G4 overview in our previous story plus a quick hands-on video, but if you're looking to get it on Vodafone they've confirmed that it'll be arriving on the network soon enough. 
No pricing or dates as yet, but they tell me that you should keep an eye on the Vodafone blog for updates.