To look at, the LG G4 is similar to the G3. It's only really when you turn it over and notice either the leather back or the new switch assembly. In a way it reminded me of the HTC One M9. It's not all about redesigning from scratch, but improving what is already rather good.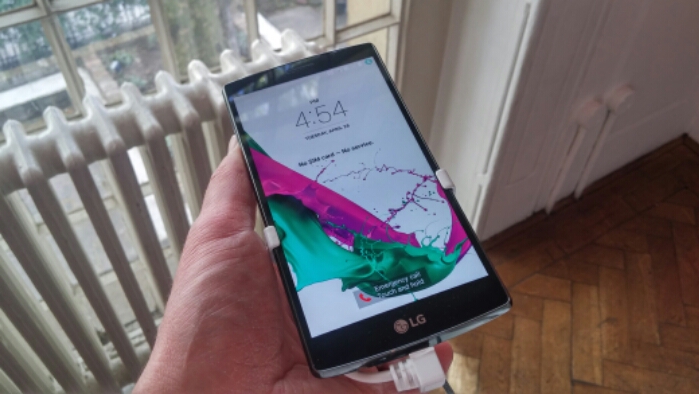 The design is also continued on the LG G Flex2, but yesterday was all about the new G4, and you can read all my thoughts on the new handset here.
We also managed to grab a quick video to show you a bit of the phone in action. Hopefully if we get to spend a bit more time with one of these we'll go more in-depth..