This, my friends, is a Jaguar XF. It's a great car.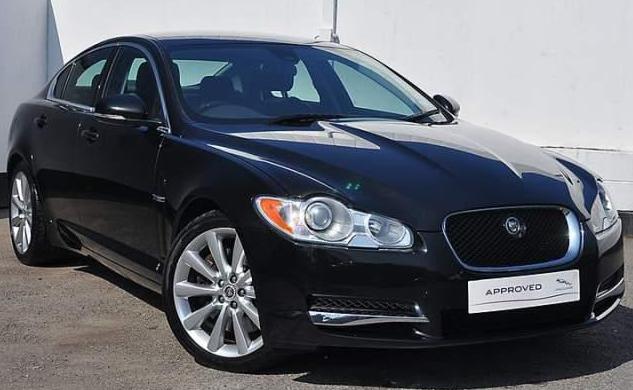 Below is the facelifted Jaguar XF. It looks roughly the same, but the headlight assembly alone means that you can tell the difference between new and old. It's not a massive change, but the older design was still very good anyway.

In case you've not already guessed, I'm drawing parallels here.
See, in 2013 we reviewed the original HTC One, now known as the HTC One M7. It was a quality bit of machinery. It looked to have been created by fine craftsmen, lovingly moulding the seamless unibody frame from aluminum. On the handset you also found two large dual front-facing speakers which really packed a punch.
Now here we are, a couple of years later, and HTC are getting criticism in the reviews of the One M9. It's a double-edged sword which all manufacturers have to deal with. Many have pointed out that the HTC One M9 is very similar to the M8 and, likewise, to the M7. The reviewers have criticised it because it doesn't really look much different from the previous models. Yes, to some extent I agree. If you're selling this thing in a phone shop then you could have some issues. Stick it next to the HTC One M8 (which is now to be slightly tweaked and named as the HTC One M8s) and you're going to have trouble catching the eye of potential buyers.

There, if we're honest, will be the Samsung Galaxy S6 edge next to it, looking all shapely and fresh-looking. Meanwhile, the HTC One M9 could be mistaken for the earlier version, and some may mistakenly believe that it's not actually new at all.

Consider, though, the fact that Apple handsets haven't really changed a whole lot for years. In appearance they're similar, and I've even had an Apple staffer confuse my iPad for an earlier version.
What do you do though? Again, it's that double-edged sword. The HTC One design is fantastic. It's a powerful, solid and quality feeling device which does exactly what you want to do. It handles everything well and is a dependable and strong phone with a lot of tech on board. If it's good, do you risk changing the design and everything that makes it good, just to look "different" and new?
For years now people have derided Samsung for making plastic Galaxy phones. Now that Samsung have changed that (and yes, OK, they've stopped you taking the battery out and removed the waterproof feature), some are now wanting the plastic "bounceable" phone back.
Sometimes you can't win.

Back to that Jaguar XF. The original model is great, and the new facelift design is too. The newer one looks very similar, but inside it's more powerful and has enhancements like adaptive cruise control. This is pretty much what we have here on the M9. The power button is now on the side. The camera design is a tad different and inside we've got more power and some enhancements to the specs.
What are the differences exactly? Well, I'll surmise.
– Firstly, the design is slightly different. It's not noticeable immediately, that's true, but it does have a better finish and colouring. The One M9 is ever-so-slightly lighter than the M8, weighing in at 157g instead of 160g. The M9 also measures in at 144.6 x 69.7 x 9.61mm compared to 146.36 x 70.6 x 9.35mm
– The display is still 5″ and still the same 1920×1080 pixels resolution at 440ppi.
– CPU has been increased, and here we have a Qualcomm Snapdragon 810 64-bit chipset with 3GB of RAM and 32GB of internal storage. You still, unlike the Galaxy handsets, get microSD card support too. The HTC One M8 had a Snapdragon 801 CPU and came with 2GB of RAM and 16GB of storage.
– A jump in battery has been added too, now we have a 2840mAh unit instead of the 2600mAh in the M8.
– The M8 Duo Camera has now been removed and we have a 20 megapixel rear camera with a front-facing UltraPixel unit.

– BoomSound on the M9 has Dolby. I've got to say, after being without a HTC handset for a while, you really do forget just how good the BoomSound tech is. Now, with Dolby, you can adjust how it sounds. I'm a particular fan of the "theatre" mode, which is really punchy.
– Software. Here we have Sense 7 and Android 5.0 Lollipop.
Unless you've not already guessed, we'll be taking a look at the brand new HTC One M9 this week and, with daily articles, we'll cover every millimeter of the phone and what it can do. Stay tuned for the next update…