If you've watched our full hands-on with the HTC One M9 then you'll probably also be aware that it's going to arrive here in the UK on pretty much every network. Already we've seen Vodafone, giffgaff and Three and O2 put their hands up.
Today you can start the pre-order process with EE, who have the One M9 in grey, silver and the exclusive in gold.

As for pricing, expect to pay £19.99 up-front, then a pretty-pricey £46.99 per month for unlimited texts, calls and 2GB of monthly 4GEE data. Even if you crank things up to the 20GB per-month package, you're still going to have to pay the £19.99 up-front, but you get "4G Plus" and unlimited everything else for £58.49.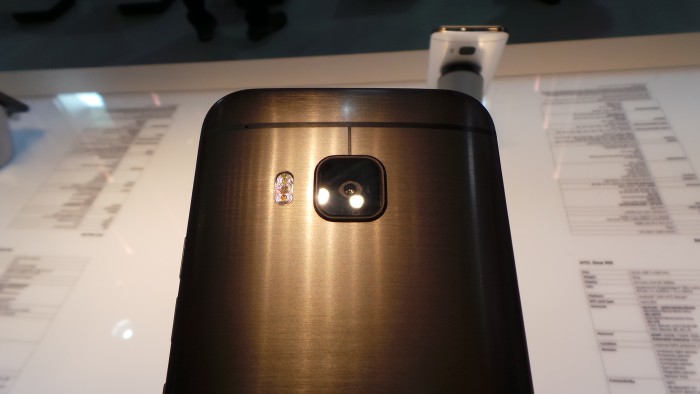 The cheapest deal we could find was £36.99 per month, but you'll need to stump up £99.99 and you'll only get 500MB 4GEE data per month with 500 minutes and unlimited texts. The "recommended" deal from EE gives you 1GB of data (probably enough for most people) with 1000 minutes and unlimited texts. That'll cost you £41.99 every month with a £49.99 up-front fee.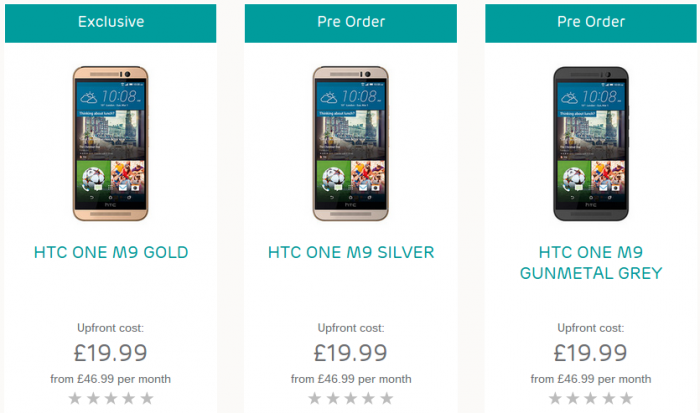 We couldn't find the HTC One M9 on the Pay as you go pages. EE will also offer the HTC Dot View II case as soon as it is available.
Deliveries of the M9 are promised "within 28 days".