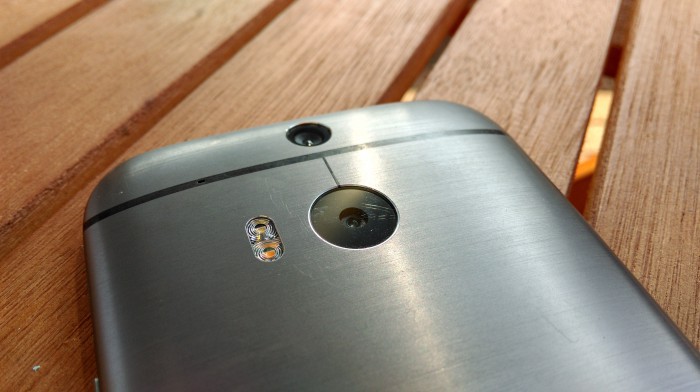 If I'm honest it's difficult to know exactly where to start with this one. I mean, the HTC One M8 is still a fantastic handset, regardless of the HTC One M9.
However, just a couple of days after the HTC One M9 launch, there's news via tweakers.net that ..
HTC .. in the Netherlands and Belgium (will sell) a slightly modified version of the One M8 .. under the name M8s. The biggest change is the processor in the phone.
Everything about the One M8s is the same, apart from the CPU. Instead of the Qualcomm Snapdragon 801, it looks like the Qualcomm Snapdragon 615 will be inside. You may remember that the HTC Desire 820 has an octa-core Snapdragon 615 (quad-core 1.5GHz & quad-core 1.0GHz). This 615 looks to be four at 1.7GHz and four at 1 GHz.
Either way, despite the fact that octa-core CPU is 64-bit and a newer part, the headlines around the web are all highlighting the fact that it's slower than the existing chip.
Add to that the fact that the market is getting a HTC One M9 and a "brand new" HTC One M8s heading into stores and …. you've… got… confusion….