Since I bought the Samsung Galaxy S4 clone from the guys at GearBest they've been pretty happy with the publicity. So much so, that they've given us a special coupon code, just for our loyal, intelligent, handsome readers.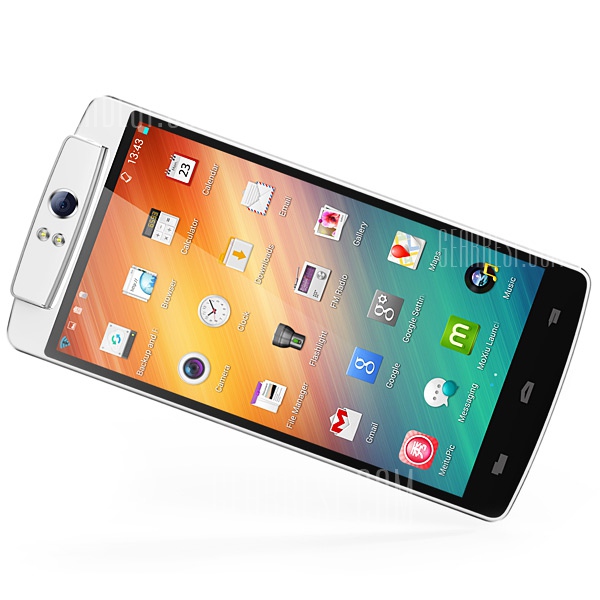 Right now they have an upgraded version of the iNEW V8. As you can see, it in no way looks anything like the Oppo N1. Ahem.
Normally this retails for $219.99, which is about £132.99 or 167.07 EUR. It has a 5.5″ IPS screen (1280×720), 2GB RAM, 16GB ROM and that spinny camera up top is 13 megapixels. Powered by a Hexa Core 1.5GHz CPU, it has Android 4.4 KitKat inside and 3G connectivity alongside the usual WiFi / GPS etc. There's a microSD slot for more storage and you get a two SIM card slots too.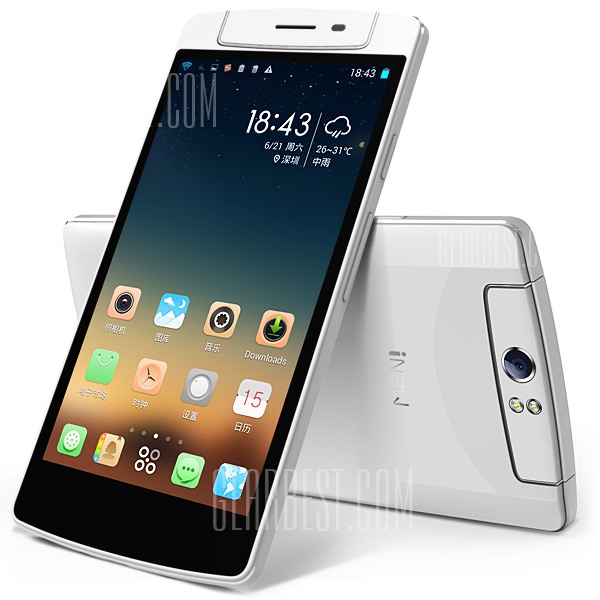 Whack in the coupon code of GBV8CN and it'll bring the price down to $195.99, which is £118.47 or 148.84 EUR.
Head to the product page for more details.
Y'know when you go to Aldi and buy those Fruity Shots, Marsh Bars, Miller Yoghurt and Highnz kethcup? Yeah. That.