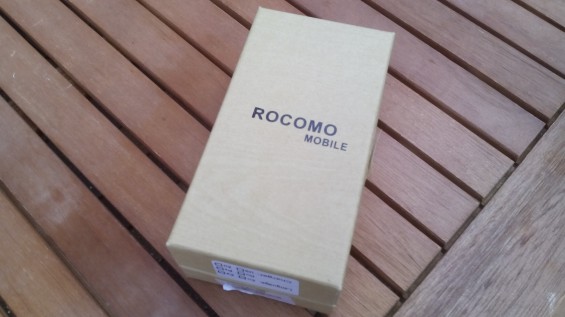 This is a phone which really does look the part. The last time I had an imported copy like this, the screen was low resolution and spongy. The build quality was pretty terrible and the OS was slow.
This, though, is really rather good. First impressions are…well, impressive.
The logo on the rear of the phone, which states "Rocomo", peels off incredibly easily. This, in my opinion, is intentional. Once you've removed it you'll find that almost everyone will see it as a Samsung Galaxy S4. Even the OS has been altered to make it look and feel like a Galaxy S4.
Software within the phone let you alter just how much "Samsung-ness" you'd like to add. Sounds effects, backgrounds and the lock screen are all customised to give you a Samsung clone.
This model is a single SIM version, but you can get dual SIM models too. It's a mini SIM and includes a micro SD card slot too. Let's take a tour.
First up, and I'm being honest here, everything looks really well built. The handset does indeed look and really feels like a Samsung. The finish, even the tiny things like the pattern on the outside shell and the polished metal around the outside is well done. There's no bulge or thickness – it's just 9mm thick and the 4.7″ 960×540 pixel screen isn't dull or faded like previous handsets I've seen.
Let's stop here for a moment though, because I need to tell you more about the price. This phone is available here at GearBest for $136.79. That's roughly £81 based on the exchange rate at the moment. Despite what I might say in the next few paragraphs, you are getting a phone that looks exactly like the Galaxy S4 and built as well as the Galaxy S4 for £81. To be honest, I'm pretty shocked still that anyone can build a phone that looks as good as this for £81, but £81 it is, and it's unlocked too.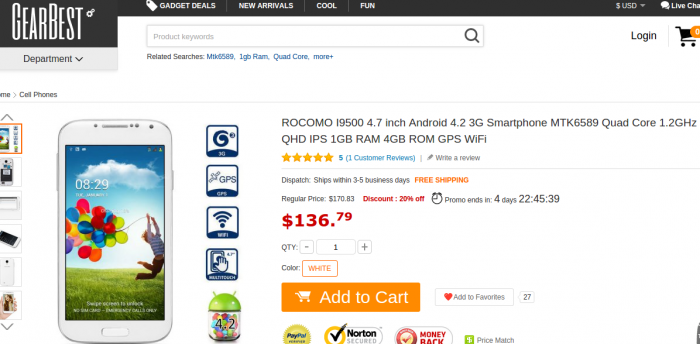 It runs Android 4.2 and has 1GB ROM with 4GB RAM and a microSD card slot for 32GB additional storage. There is, according to the specs, a 12.7 megapixel rear camera and a 2 megapixel front shooter. It's powered by a 1.2GHz quad-core MTK6589 with a PowerVR SGX 544 MP graphics processor online. WiFi, GPS, Bluetooth and a 2600mAh battery finish off the specs.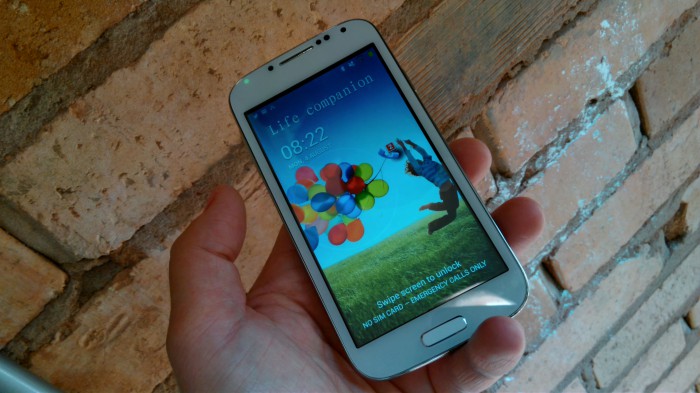 As you'll see from the pictures, it bears a lot of the characteristics from a Samsung. Starting at the top there's a 3.5mm audio port, secondary microphone and what looks like a light sensor.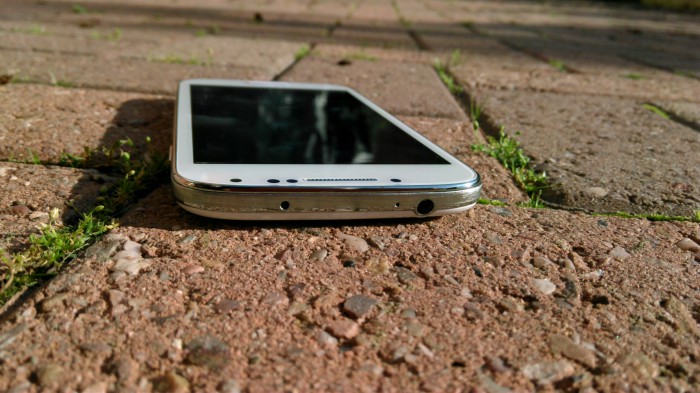 The right side has the power button, but you can also use the main button under the display to wake up the device if you wish. You may be able to see the groove for popping off the battery cover and accessing the battery / SIM / microSD.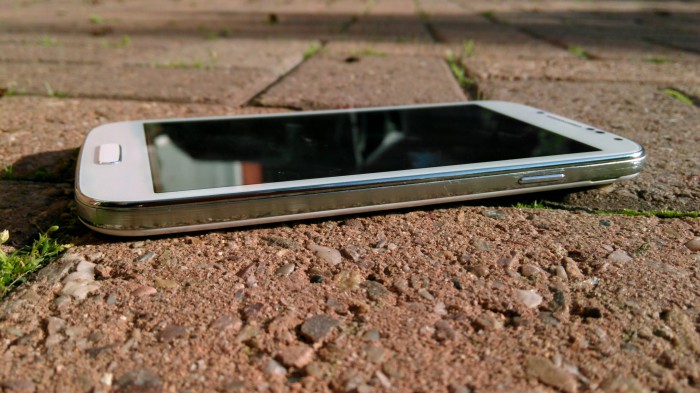 The left side has the volume key. Again, I should mention that there's no soft or spongy buttons here, it's all very well made.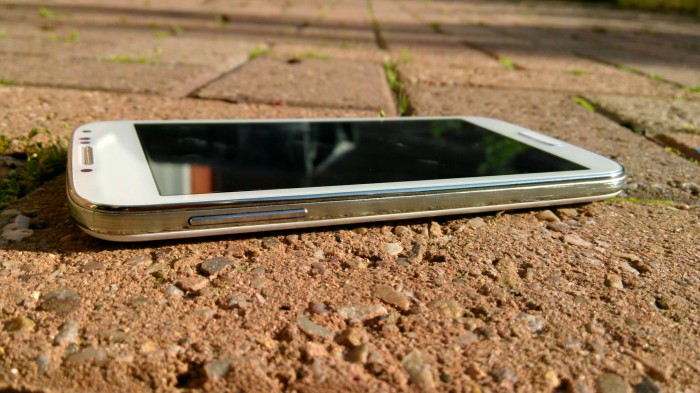 The bottom strip has the microphone and micro USB charging port.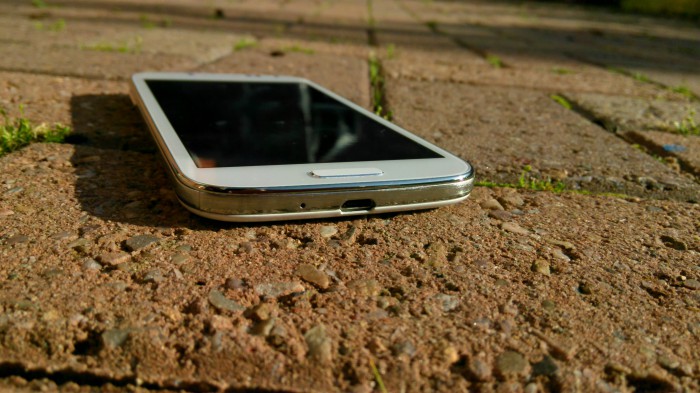 At the rear, as you can hopefully see, there's a nice patterned feel to the finish and that peel-off sticker can be removed easily to fool people into thinking that you've got a Samsung. The camera and flash plus the holes for the external speaker are here.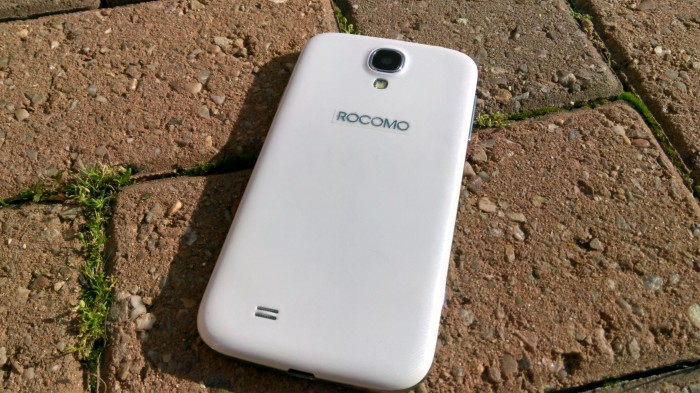 Up front, at the top, a range of sensors and the earpiece (which sits behind a silver grill).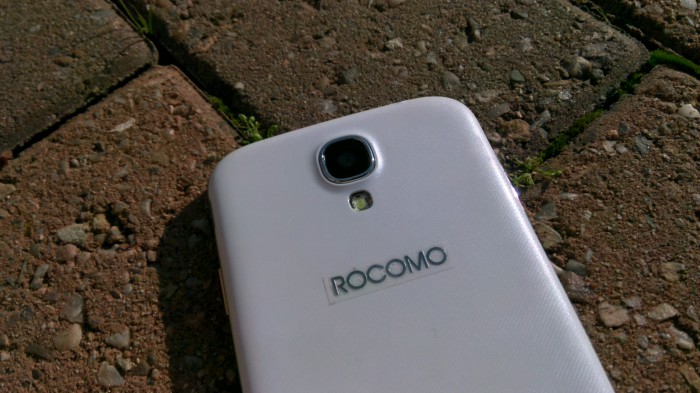 Below the screen it's the main action button which is a little harder to press than the real Samsung model. Either side, some light-up touch-sensitive buttons for going back and entering the menu in Android.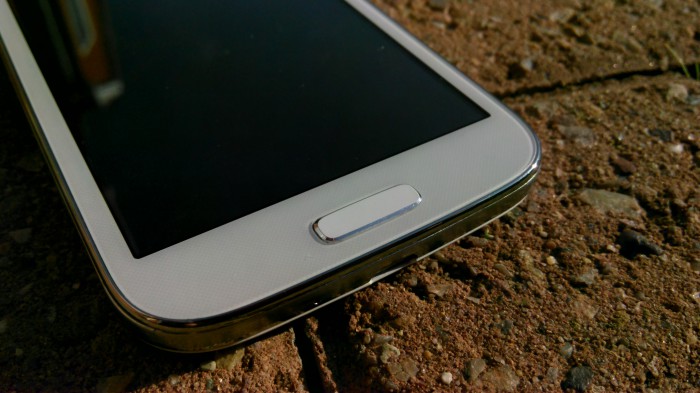 Overall the handset is as light, if not lighter than the Samsung equivalent. The construction and finish is very good and pretty surprising for a phone at this price point.
Inside, as you can see, there's a lot of Samsung related tweaks. Peel off that Rocomo sticker on the back and give this to someone, tell them that it's a Samsung Galaxy and they'll probably believe you. Plus, apart from the ringtones and the lock screen changes, the OS is relatively untouched – which I'm kinda glad of. The Google Play store is there, as are all the usual Google extras that you'd expect from a phone. There's no strange app stores and everything is very familiar.
It's quick too, with the quad-core 1.2GHz CPU giving enough grunt to get you through your daily tasks. We added Facebook, Twitter and all the usual data-hogs and had no issues. From what I saw, the "bad old times" have gone – there's no small memory footprint, no small internal storage and no spongy screen. These are all problems I've seen in previous devices and they're just not here, which is great.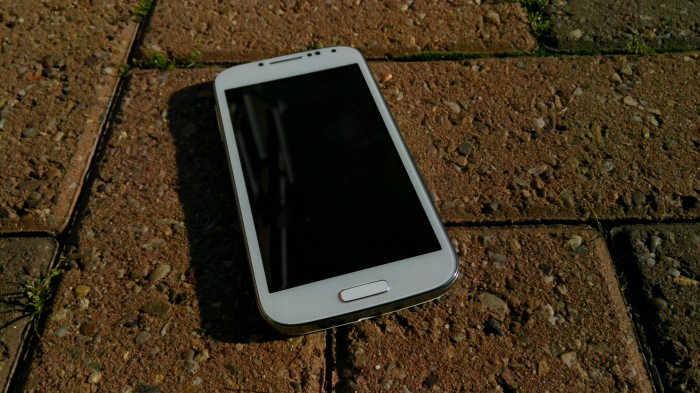 Unfortunately I did run into a few issues, with battery life being the main problem. I suspected pretty quickly that I may perhaps have a defective battery, or perhaps a calibration issue, as it would state that the battery was almost flat but then showed 80% if I rebooted. After a few more charges it seemed to settle but I couldn't manage a day of usage without running to find a charger at some point. I know I use my phone a lot but the power socket suddenly became my friend, even with the brightness adjusted and battery saving options like disabling GPS, Bluetooth and the like.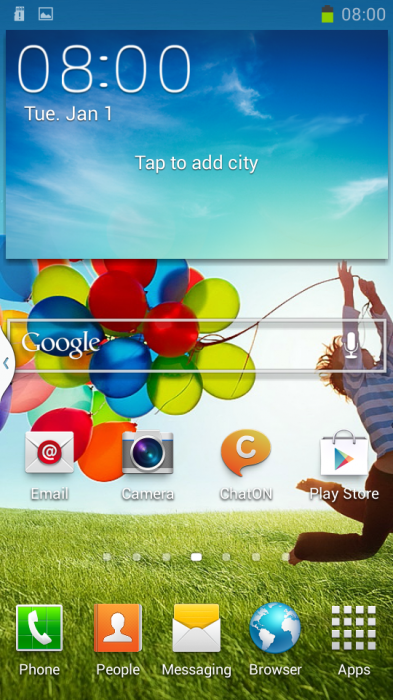 Camera
This is supposedly a 13 megapixel camera but the interface only let me go up as high as 6 megapixel. That was weird in itself, but for the money I didn't mind a great deal. The shots were decent enough and the flash did OK. You can add GPS location to shots and switch to HDR mode for added light / dark clarity. There is also a panorama mode and you can snap selfies with the front camera. That, according to the interface, is a 1 megapixel shooter.
Here's a few example shots from the rear camera.
Software
Inside you'll find pretty much everything you'd expect from Android as an OS. Here it runs 4.2.9 and you can of course connect with the Google cloud to get your contacts, emails and appointments sync'd with the cloud. The usual email connectivity through POP3 and the always-excellent Google browser is in there to get around the web. It works well and I didn't have any issues even with content-heavy pages.
Here's a look around the OS. You can drag widgets, folders and apps onto the main screen.
Overall
With all the usual Android goodies, including Google Play, Chrome, Maps and YouTube, this is an incredibly cheap handset which performed rather well indeed. There was no noticeable slow-down and the OS operated to expectations. Considering the cost of the handset it was both well-built and brisk, although towards the end of this review I did find that the battery totally gave out and only powered the screen when the battery meter was between 80 and 100%. I could just have a defective handset perhaps, and there was a side-bar on the Android OS which seemed to continually tell me it was running in with a strange message stating "The sidebar start".
There's still an element of hit-and-miss to some extent, but you have to ask yourself about just how much money the big-name manufacturers are making. This phone is £81, and for that you get a phone which is almost as well built as the original, on the outside at least. I found a few software foibles, and yes I got stung on the import tax, but the truth is that these Chinese copies are getting a lot better than they ever were. The delivery and pricing is getting better, the build it better and they're becoming a lot closer to the big-name brands.
If you want one, check out GearBest.com for yours
Rocomo GT-I9500 Review
Battery life - 6.3
Build quality - 8.5
Price - 9.1
Software - 7.5
7.9
Surprisingly good quality for an import, although we did find a few foibles.