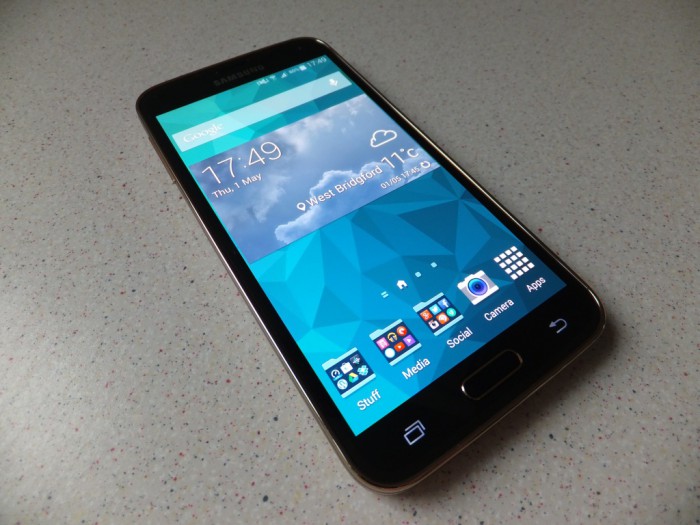 We've already posted a good deal on the iPhone 5c this morning, but we've got some more offers for you.
The people at Three have sent us a list of their latest deals and we have to start with the Galaxy S5 really. It's a handset that we've reviewed here and is available for £36 per month. For that you'll get 600 minutes of time per month to chat and that infamous all-you-can-eat data. The 24-month deal also includes unlimited texts, and you have to pay £19.66 up-front, but that's not so bad for a handset with a 16 megapixel camera, 5.1″ Full HD Super AMOLED screen and 16GB of storage. You can page a little more per month (£39) and get all-you-can-eat everything.
If you've already got a phone and want to get yourself a SIM-only deal, there's the Ultimate Internet SIM 200 1 month plan which gives you all-you-can-eat data, 200 minutes of talk-time and 5000 texts every month for £12.90. As it's a rolling monthly contract you're not tied in, but if you're looking for a 12-month SIM-only plan you can splash out just £20 and get unlimited data, 5000 texts and 2000 minutes on The One Plan 12 Month SIM Only deal.
If you don't quite need that much data and want to spend less per month then the Essential Internet SIM 200 12 month offer aill get you 500MB of data, 5000 texts and 200 minutes for only £6.90 per month.
Oh, and as I'm dabbling with a Windows Phone at the moment, you can get yourself a pay-as-you-go Nokia Lumia 520 (8GB) for a mere £79.99.
Now, I'm a little low on funds right now, so the deal I'm going to grab is a Magic Tree Twin Pack for 99p. It's half-price dude. One smells of "black ice" while the other is "new car smell". Yeah. Get in baby.