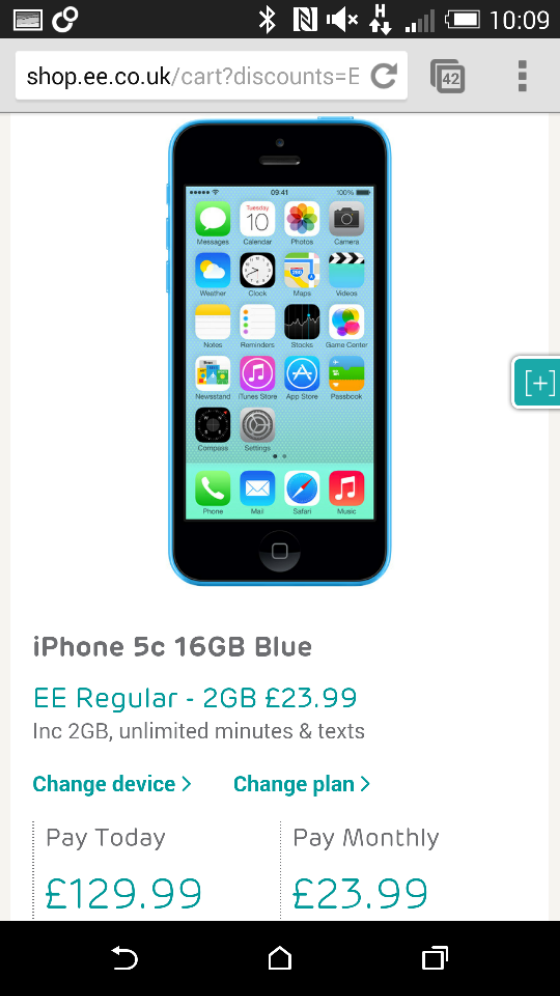 Want the iPhone 5c for really-not-that-much per month? There's 2GB of data every month and unlimited minutes, unlimited texts and a range of colours to choose from on this deal and it'll only cost you £23.99 p/m over the two years.
This offer, from EE, also includes 2 for 1 cinema entrance and when you click the link it'll remove the £129.99 that you normally have to pay up front
If the link doesn't work, just put the discount code "EE5CDISCOUNT" into the basket as you check out and you should find that the handset is free and you're only shelling out £23.99. Sure, it's not the iPhone 5s, but the 5c is still a jolly good handset and, if you take the deal, you can get EE home broadband for a mere £2 per month (not including the line rental).
Click this EE link to get the deal, but ensure that you've not already added something to your basket.