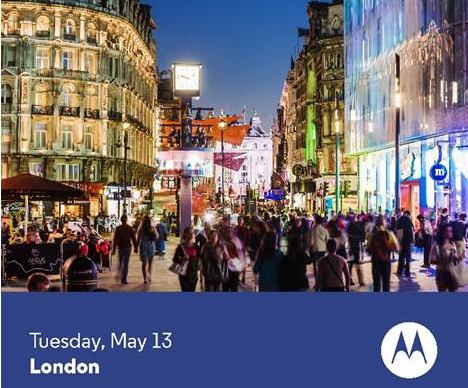 In just a couple of weeks Motorola are set to release another new phone. The event will be held in London where the company are to show off a phone which is "priced for all" and "made to last". So, perhaps expect a fairly cheap rugged device maybe.
It could be a follow-up to the Moto X, it could be another super-cheap device like the Moto G.
What we're expecting, though, is the Moto E – a slimmer handset which is rumoured to have 4GB on-board storage, a microSD card slot and swappable back panel at an even more affordable price.