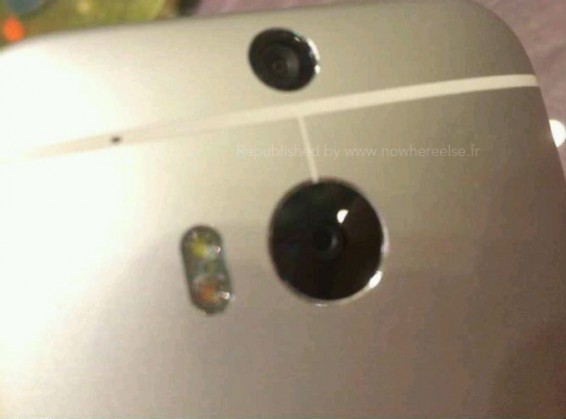 Another day, another leak. That HTC M8, which looks a lot like the HTC One, has appeared once more and it seems that it was indeed an additional camera we saw ealier. This up-close super-blurry shot shows the additional camera, which we assume is either designed to do some weird 3D wizardry or perhaps to take a super landscape photograph. There's also the idea that perhaps this second camera could be some sort of security / fingerprint scanner
Rumours are also swirling around about a smaller "mini" version, which should be a tad larger than the HTC One mini. We're also hearing from evleaks that the HTC M8 will launch late in March at an event in New York.
Just to add to the rumour pot, those capacitive buttons are to move on-screen according to what we're hearing.