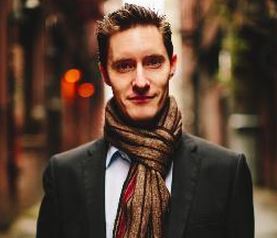 It's been a number of months since HTC lost several key members from their Seattle operation. We've not seen a resignation for some time – not since May when Daniel Lazarides left. Today Darren Krape, Senior Worldwide Community Manager for HTC, is preparing for his new job at Amazon …
@shen_ye Thanks! Looking forward to starting my next adventure at @amazon. Sure will miss @HTC peeps and all the glorious free phones…

— Darren Krape (@dkrape) September 14, 2013
Darren, for those who don't know, is / was the Worldwide Community Manager for HTC for the last couple of years. Now he's off to Amazon.
..but..
That's not everything. A couple of weeks ago several ex-staffers were arrested for stealing trade secrets. Now things have got even worse, and Daniel looks to have jumped before he was pushed. The Verge has learned that around thirty employees and contractors are to be made redundant within the HTC America division. With 150 employees and contractors, this equates to about 20% of the workforce. According to the site those employees were told last thing on Friday. HTC have issued the following statement..
Today's reduction in force is a decisive action by HTC Corp (US) to streamline and optimize our organization and improve efficiencies after several years of aggressive growth.

Realigning its human resources against key strategic initiatives will help HTC more effectively advance into a new stage of growth and innovation. This is a hard decision that has direct impact on people who have contributed to the growth HTC has experienced the past several years. However, to achieve our long-term goals as a business and return maximum value to our shareholders, this is a necessary step to drive ongoing innovation, ensure our ability to create strong products like the HTC One, and forge strong customer relationships that solidify our future.

HTC is proud of its employees and has a track record of hiring the best and brightest; we continue to hire in strategic areas and encourage impacted employees to apply for open positions that are a fit for their skills.
I love it when companies make their staff redundant and call it "realigning human resources". HTC are continuing to make some very tough and very big decisions right now as the mobile industry continues to shift at a a lightning pace.