First of all I'll quickly run through the good and bad points.
Good Points

4.7″ inch 720p Display
Expandable storage up to 32GB
Smooth Operating system

Bad Points

Not a good looking device
Non-removable battery
Build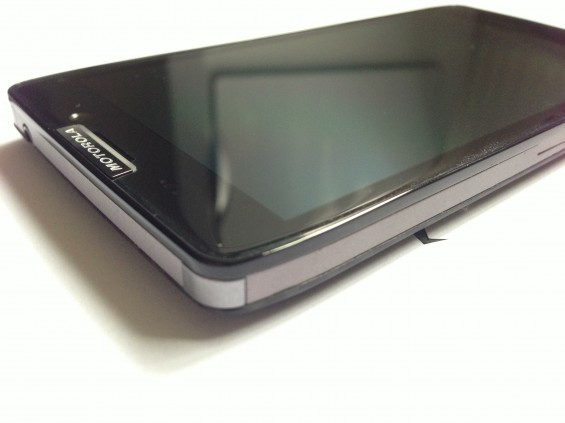 I don't think the RAZR HD is a good looking device, there is some shiny chevon design (its Kevlar by the way) on the back panel which is trying to make it look fancy, failing at that it is functional and provides extra grip when the device is in your hand. It's not too big and as with many of the larger handsets the power button is located on the side so it can be pressed with your thumb instead of reaching to the top. The quality of the parts being put together is excellent, the structure is solid. Personally though I liked the RAZRi design a little better.
Storage
Coming with 16GB storage built in, this is more than enough for most. If thats not the case for you, have no fear, hidden away behind the SIM tray there is also an expandable Micro SD slot, feel free to stick anything up to 32GB in there.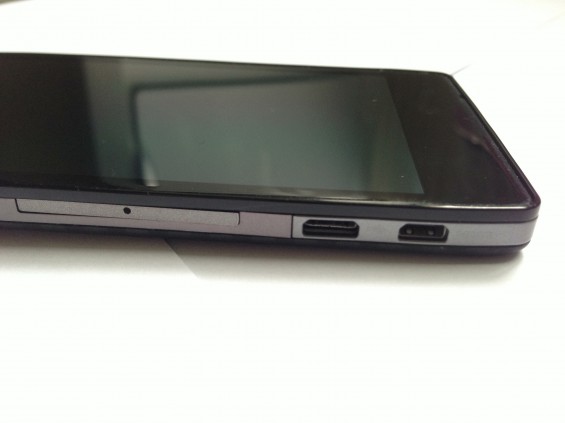 Screen
The Super AMOLED 4.7″ that comes on this device, although not Full HD it still has a resolution of 1024×720 (312ppi) giving an excellent quality clear display. Using it outside I did struggle to read a text message on one occasion when a little sunshine made an appearance. To make up for that, it doesn't blind you when reading it in the dark which is a good thing, especially with my eyes.
Internals
Embedded with a 1.5GHz dual-core CPU and 1GB RAM this is more powerful than my other half's netbook, running Android 4.1.2 and with what little skinning there is from Moto, The system is fantastically smooth, and has some neat little hidden gems. The clock widget allows you to flip it over between digital and analogue clocks gives you a shortcut access to the Alarm features and you can swipe to change cities in the weather widget. I never had any lag or choppyness whilst using the device. A large proportion of my usage with this device was GTalk, it's just so easy with it being Android. You get the usual chips inside for WiFi, GPS and Bluetooth, also included is LTE, unfortunately I'm not willing to pay the ridiculous prices from EE so I'm unable to test that.
Battery
The battery is yet another in a long line of non-removables. Although, it is packed with a 2500mAh monster, it does allow for a large amount of usage. As I explained in the Butterfly review I'm a power hog, the Butterfly really surprised me but this is much better. It's been sat on top of the vivarium for 2 days, syncing my CSP email, logged in to GTalk and being used to talk to a number of different people over about 4 hours, it still stands at 73%.
Camera
The norm on camera phones at the moment seems to be 8-MegaPixels, this is no different, the picture quality is very good but I wouldn't consider it excellent because it contains some pixelated areas, especially in low light… I'm not a massive camera user Take a look at some samples. There is pictures taken indoors and out.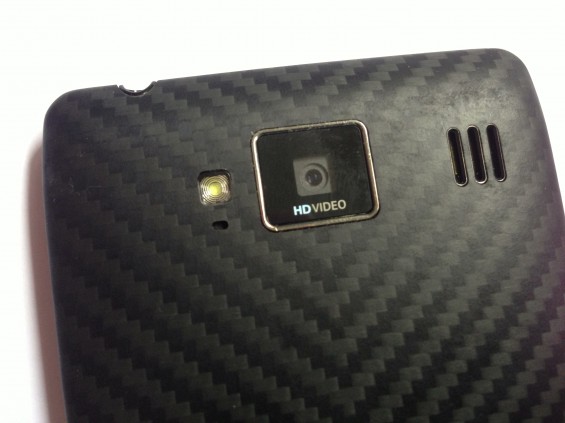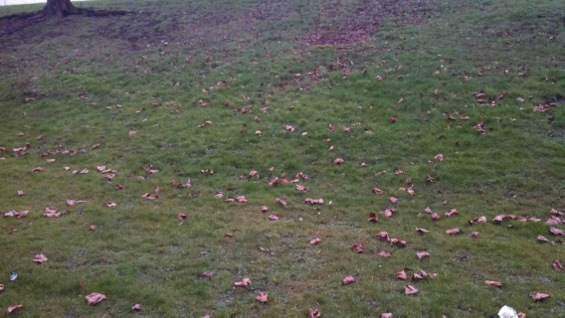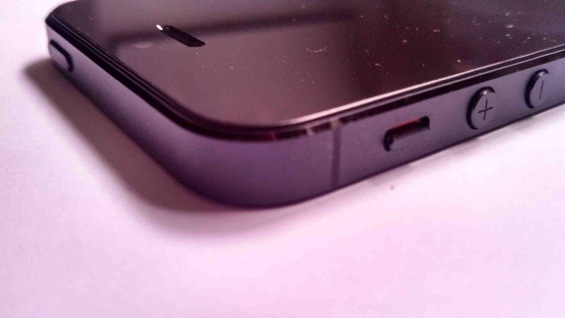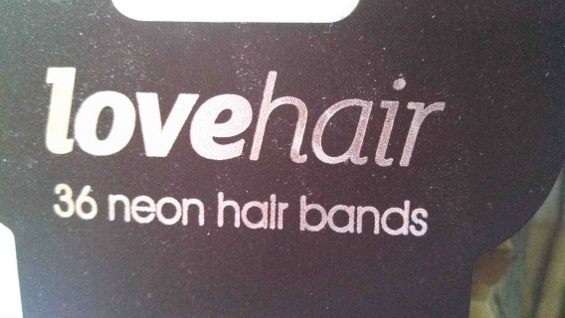 Ports + Switches
On the top you have a standard 3.5mm headphone socket. Continuing round to the right you've got the power button and the traditional volume rocker buttons. I think its a very good place for these, easily accessible. Carrying on to the bottom, there is, well, nothing. When you get to the left hand side, you've got the Micro-USB, the SIM tray with the hidden Micro SD slot and a little added extra, Mini HDMI port.
Sound
Call quality on this device is very good, with it's dual microphone for sound cancelling callers don't complain that they can't hear. It doesn't have the, if I rest it on the shoulder, I can't hear the caller obstacle I come across with the Butterfly. Resting my phone on my shoulder is a regular thing. I need to invest in a decent headset, any recommendations/requests/offers? Using this device in my "usual" places I had no issues with the level of the speaker, the ringtone is plenty loud enough, easily heard whilst walking round a local supermarket or Town Centre. That said, thinking about it now, whilst out and about it was fine but when the device was on the couch next to me and was ringing, the sound was greatly reduced by the leather on the sofa.
Overall
Overall round up of this phone is that it is a good device. I think we got this device at the wrong time, with the One coming next week, it maybe worth saving your cash and spending it elsewhere. If the HTC One is out of reach it could be worth buying in to a RAZR HD. They have them over at Mobicity UK. Still unsure? Take a look at the full spec I've included below.
Manufacturer Motorola
Model XT925 4G LTE
Condition New
What's in the box? Battery, Original charger, Adaptor plug, Warranty card, New phone guide, Wired handsfree, Unlocked phone
Network Band 4G/LTE 1800, 4G/LTE 2600, 4G/LTE 800, GSM 850, GSM 900, GSM 1800, GSM 1900, 3G 850, 3G 900, 3G 1900, 3G 2100
Compatible Networks GSM 1800, GSM 900, 3G 900, Everything Everywhere 3G (Orange/T-mobile), O2 3G, Vodafone 3G, 3G 900, Three 3G, US/AU/NZ 3G Networks, Everything Everywhere
Sim Size Micro SIM
3G Yes
Next G Compatible Yes
Telstra/Optus 4G Compatible Yes
Form Factor Bar, Touchscreen
Height 131.9 mm
Width 67.9 mm
Thickness 8.4 mm
Weight 146 g
Screen Size (Diagonal) 4.7 inches
Screen Resolution 1280 x 720 pixels
Screen Technology Super AMOLED HD
Touchscreen Type Capacitive
Input Type Touchscreen QWERTY Landscape, Touchscreen QWERTY Portrait
Ringtone Type MP3
CPU Dual-core 1.5 GHz
Internal Memory 16 GB (12 GB user-available), 1GB RAM
Expandable Memory Up to 32GB
Memory Card Type MicroSD
Camera 8MP
Camera Flash Yes
Secondary Camera Yes
Operating System Android 4.0 ICS or above
Messaging Email, Instant Messaging, MMS, SMS
Bluetooth Yes
NFC Yes
Radio No
Speakerphone Yes
WiFi Yes
GPS Hardware Yes
Battery Capacity (mAh) Li-Po 2500 mAh (embedded)
Talk Time Up to 16 h (2G) / Up to 22 h (3G)
Charger Type microUSB