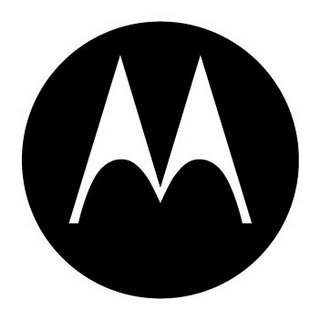 Ok, this is big news!
Google have announced they are to acquire Motorola's mobile phone and tablet business for $12.5 billion. This puts Google directly into the hardware business, like Apple, but actually there seems to be a different motive.
The tech industry has recently become rather courtroom based, with manufacturers suing each other over patents, and indeed patents have become a form of currency – the more you have, the better chance you have of fighting off the next lawsuit. Just ask Samsung, who's new 10.1″ tablet was banned from sale immediately pending a lawsuit by Apple.
Google say the purchase of Motorola will strengthen their patent portfolio, enabling a freer future for Android. They also say they are committed to keeping Android open and Motorola will still licence Android from its new parent.
Could this stop the merry-go-round of manufacturers developing future Nexus devices – can anyone else see a potential rebrand coming?
Google to Acquire Motorola Mobility
Combination will Supercharge Android, Enhance Competition, and Offer Wonderful User Experiences

MOUNTAIN VIEW, CA and LIBERTYVILLE, IL – AUGUST 15, 2011 – Google Inc. (NASDAQ: GOOG) and Motorola Mobility Holdings, Inc. (NYSE: MMI) today announced that they have entered into a definitive agreement under which Google will acquire Motorola Mobility for $40.00 per share in cash, or a total of about $12.5 billion, a premium of 63% to the closing price of Motorola Mobility shares on Friday, August 12, 2011. The transaction was unanimously approved by the boards of directors of both companies.

The acquisition of Motorola Mobility, a dedicated Android partner, will enable Google to supercharge the Android ecosystem and will enhance competition in mobile computing. Motorola Mobility will remain a licensee of Android and Android will remain open. Google will run Motorola Mobility as a separate business.

Larry Page, CEO of Google, said, "Motorola Mobility's total commitment to Android has created a natural fit for our two companies. Together, we will create amazing user experiences that supercharge the entire Android ecosystem for the benefit of consumers, partners and developers. I look forward to welcoming Motorolans to our family of Googlers."

Sanjay Jha, CEO of Motorola Mobility, said, "This transaction offers significant value for Motorola Mobility's stockholders and provides compelling new opportunities for our employees, customers, and partners around the world. We have shared a productive partnership with Google to advance the Android platform, and now through this combination we will be able to do even more to innovate and deliver outstanding mobility solutions across our mobile devices and home businesses."

Andy Rubin, Senior Vice President of Mobile at Google, said, "We expect that this combination will enable us to break new ground for the Android ecosystem. However, our vision for Android is unchanged and Google remains firmly committed to Android as an open platform and a vibrant open source community. We will continue to work with all of our valued Android partners to develop and distribute innovative Android-powered devices."

The transaction is subject to customary closing conditions, including the receipt of regulatory approvals in the US, the European Union and other jurisdictions, and the approval of Motorola Mobility's stockholders. The transaction is expected to close by the end of 2011 or early 2012.
Link – Google blog