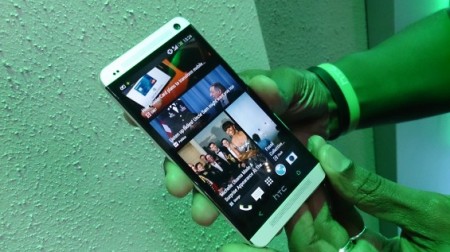 It's only just been announced and the HTC One is already winning awards! Today the handset has been presented with the GSMA award for the 'Best New Mobile Handset, Device or Tablet'.
The award is presented at MWC and is voted for by a panel of industry experts from the media and analyst communities. Using their expertise, the panel give the award to the mobile device they believe holds the most promise for success in the market this year. It's thought that the HTC One won because of its sleek design, revolutionary home screen, superior audio and breakthrough camera technology – the phone caused quite a stir at its announcement, so a win here is unsurprising.
Benjamin Ho, Chief Marketing Officer for HTC accepted the award commenting,
"We are delighted by the reactions from both consumers and the industry to the new HTC One. It is a device that has been years in the making and is one of which we are incredibly proud. With exciting features like BlinkFeed, BoomSound, UltraPixel camera combined with the zero gap aluminium body design, we believe that the HTC One will really change the way that people use their phones, revolutionising the overall mobile experience."
MWC has proven to be a very successful even for HTC, with the HTC One also receiving recognition from Tech Radar – they named it the 'Best Phone' and 'Best in Show'; whilst Mobile Geeks named it the 'Best Smartphone'. We got to have a play with the HTC One at MWC too, we gave it a full workout and discussed just how good the camera actually is.
The Samsung Galaxy S3 won "Best Smartphone" and Samsung won "Best Manufacturer". What's your thoughts on the HTC One? A game changer or doomed to stay in the background? If you're undecided, do watch our full HTC One Preview.
Link – Global Mobile Awards