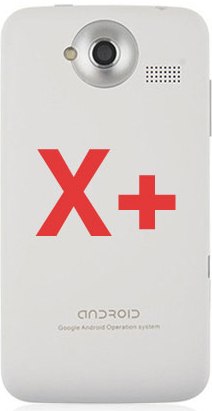 The One X is already the HTC's flagship Android phone, and it's a bit of a beast when it comes to raw processing figures, but, not content with 'just' a 1.5GHz Tegra 3 quad core processor, they've decicided to give it a power up!
We're working on rumours and leaks once again, but this time it's a very reliable source from the XDA Developers community, going by the Twitter name of Football4PDA. No information you've heard before is as solid as this, and yes, it contradicts what other sources have reported before.
The vital statistics that he's 'obtained' are:
Size (mm): 134.36 x 69.9 x 9.3
Weight (g): 129
ROM: 32GB
RAM: 1GB
Battery: 1800mAh
and now the fun stuff:
Processor: nVidia AP37 1.6GHz quad core plus a 1.7Ghz single core
OS: Android 4.1 Jelly Bean with Sense 4.5
These are obviously not the only upgrades we're expecting, but they make for tasty reading nonetheless (especially as the One X has yet to get Jelly Bean).
Along with the One X+ we are also expecting a new 5-inch form factor, full HD phone to compete with the Samsung Galaxy Note 2, and two new tablets – one 7-inch and one 10-inch.
All will be revealed at the HTC New York Press Event next Wednesday.