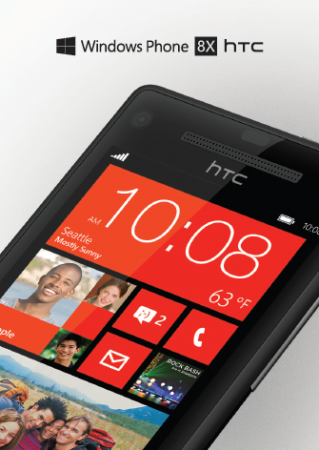 Hot on the heals of the leaked specs for the HTC One X+ we now also have details of a new HTC Windows Phone from XDA Developer Football4PDA. Previously known as the HTC Accord, the Windows Phone 8X will be the first HTC device to run Windows Phone 8 (see what they've done there?), which will put it directly up against the new Nokia Lumia 920 and the Lumia 820.
The specs stack up nicely when placed alongside said Nokias considering this is expected to be a mid-range handset:
Screen: 4.3-inch
Processor: 1.2Ghz dual core
RAM: 1GB
ROM: 16GB
Camera: 8 Mega-pixel
Audio: Beats Audio Technology
Will this be the only Windows Phone 8 device released at the HTC New York press event next week? If so, then we should be due the true flagship soon after. It's all kicking off at HTC!
Source: Football4PDA