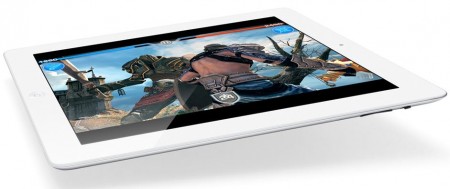 Yesterday Apple announced the iPad 2. Reactions have ranged from "the best tablet ever" all the way down to "an underwhelming launch with features that should have been included anyway". Available here in the UK from March 25th it will have a dual-core CPU, two cameras and is just 8.8 mm thick.
Apple's Steve Jobs was keen to dismiss rival tablets as over priced, and said that Android Honeycomb "only had 100 apps". He also told us that 15 million iPads sold in just nine months last year and the same 10-hour battery life would be maintained in the new unit.
Pricing for the UK and Europe isn't really available as yet, but we're guessing that the entry-level unit may cost around £449. The original iPad has now dropped in price to around £329 for the cheapest model.
We'd like to know what you think. Since the original iPad shipped the competition have been busy creating very good alternatives. The Samsung Galaxy Tab, for example, has achieved some fantastic sales and – with access to the standard Android Market – you get many thousands of apps to choose from. Other choices include the Motorola Xoom, Optimus Pad, HTC Flyer, Huawei S7 Slim and the all-new Galaxy Tab 10.1. Can the iPad remain king?