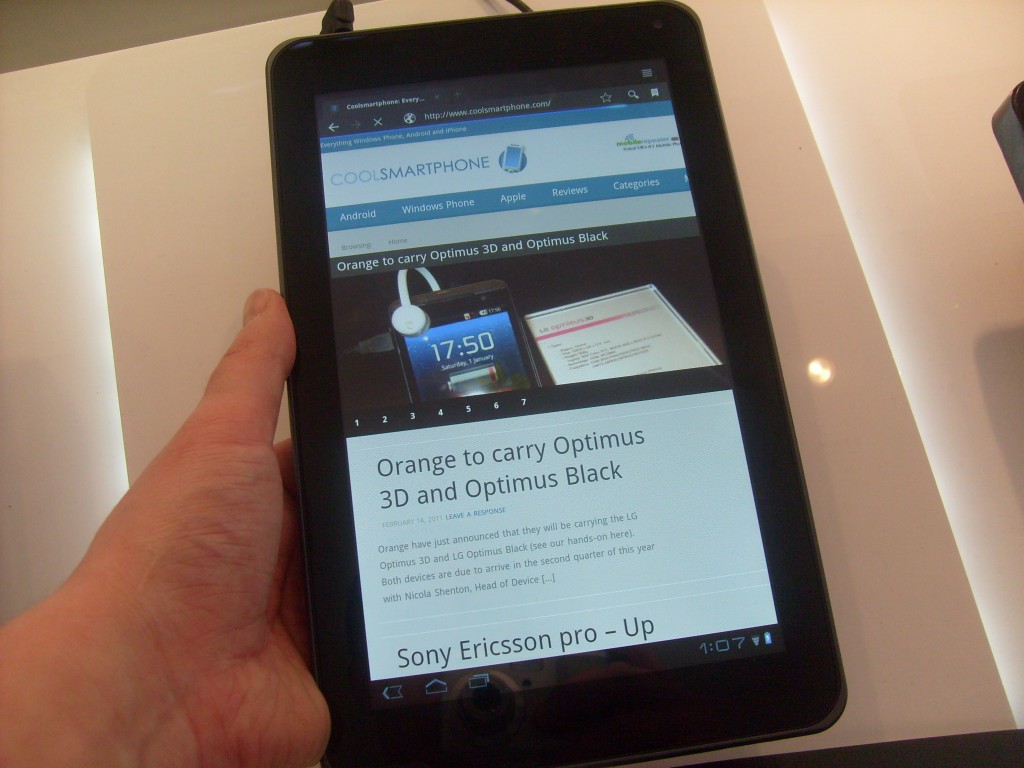 The LG Optimus Pad sits between the 7″ Galaxy Tab and the new Galaxy Tab 10.1. They tell us that there's a very good reason for this. Basically put. The 10″ is too big and you need both hands. The 7″ is too small and you can't type properly. 8.9″ is where it's at baby. Around the back there's two 5 megapixel camera which will, like the Optimus 3D, capture 3D video. Playing this back on a normal TV will result in the normal 3D image you may have seen in the local TV store when they're showing off 3D TV's. Pop some special glasses on and you can relive the event all over again in glorious 3D.
OK, yes, after handling it for a short while I do believe LG have a point. 8.9″ is pretty comfortable and you don't find yourself using two hands.. good if you're filming the device for a website. Inside there's a 1GHz Nvidia Tegra 2 dual-core CPU, HD video recording (and 1080p playback), HDMI output and Android 3.0.
Expect this one in March. Until then, enjoy another video..
[yframe url='http://www.youtube.com/watch?v=VqLu85sK2Es']