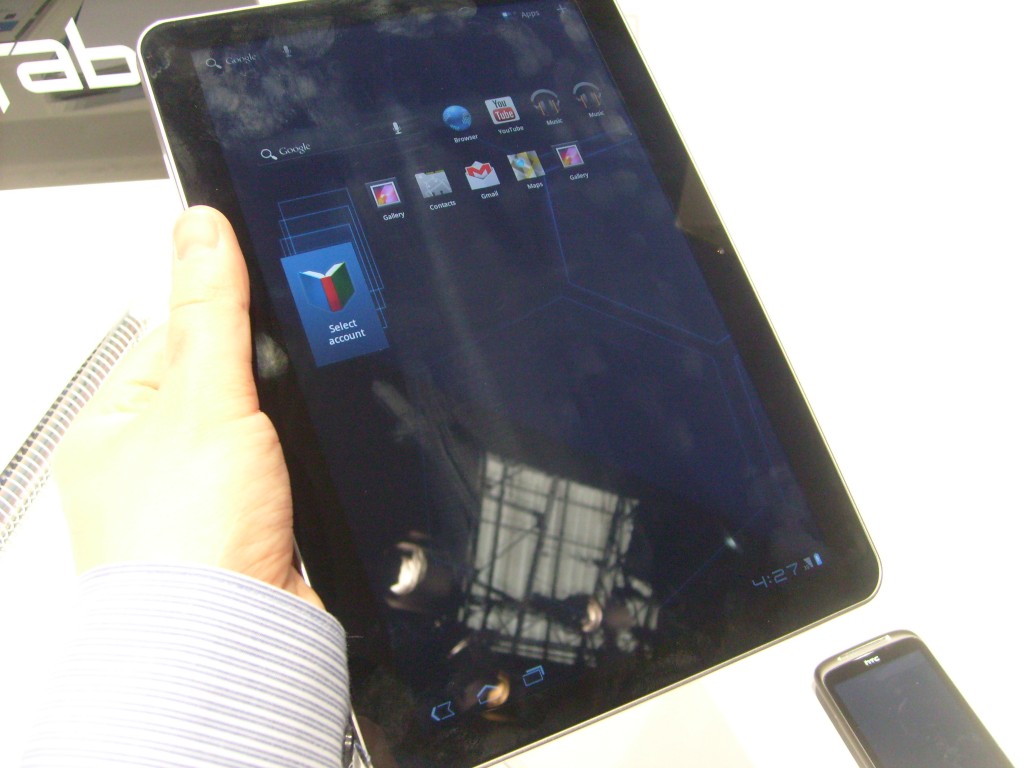 Samsung have already experienced great success with the Galaxy Tab. This looks to continue if the Galaxy Tab 10.1 is anything to go by. Like the Galaxy S II it's slim, powerful and has an amazing display thanks to the Super AMOLED screen. Inside is the dual 1GHz CPU and it's all pretty positive during our hands-on. Running Android 3.0 it has full Android Market access, 1080p video playback, Bluetooth 2.1, sensors a-plenty and a hefty 6860mAh battery.
LG might disagree on which size is best but we can't see the oh-so-lovely 10.1″ screen being much of a problem.
Oh, and yet again here's a nice video. Unfortunately the lovely Samsung ladies were a little too busy so we're just done our own video here..
[yframe url='http://www.youtube.com/watch?v=m7VWI_M5wS8′]
More shots below..