The title of this particular item is all you'll probably need to read in all honesty. The all new OnePlus 8T is coming and will be unveiled on October 14th.
Today the company is announcing that it'll have an ultra-smooth 120Hz FHD+ HDR10+ fluid display with an A+ rating from DisplayMate.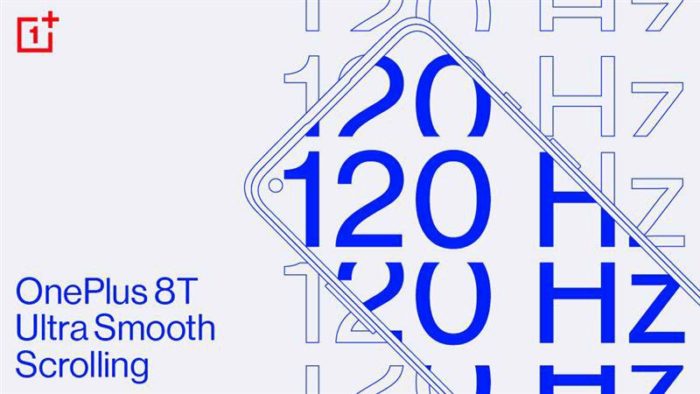 Pete Lau, founder and CEO of OnePlus, told us…
We've pushed the refresh rate to 120Hz for an even smoother display experience for our ultra premium flagship OnePlus 8 Pro earlier this year. We were happy to see that it was widely received by our users. With technology evolving and manufacturing technology improving, we are able to bring 120Hz to a wider range of our products, providing the best-in-class display technology and experience to even more people.
In addition, there's a 240Hz sampling rate, reduced latency and 142 optimizations to make the whole user experience buttery smooth. The OnePlus 8T will be able to show more colours than ordinary display panels flexible display and has 8,192 levels of brightness.
More on October 14th.