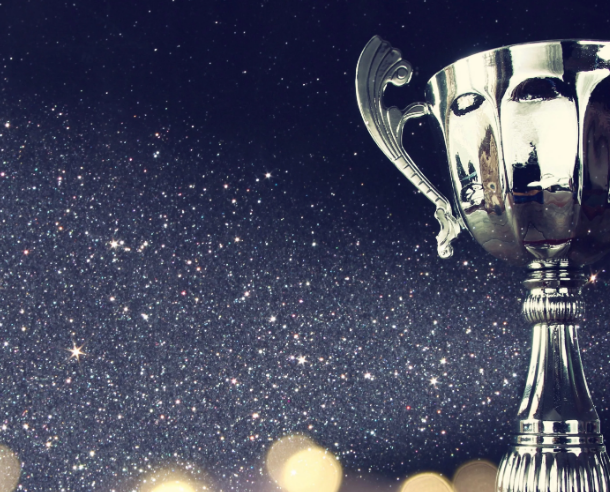 OK, you know the drill. Its the end of the year and we're here to give you a run-down on the best of the best in 2019. We've reviewed a huge amount of kit but here's what impressed us the most.
Best Bluetooth Speaker – The Tribit XBoom
We were lucky enough to get an early review of the XBoom but it's still – without doubt – one of the best portable Bluetooth speakers we've ever tested. Available now on Amazon for £59.99 it's worth every penny, believe me.
Deep, pounding bass emanating from each end and an epic battery life. It's got a huge amount of room-filling power in such a rugged and well-built package that it's our recommendation every. Single. Time.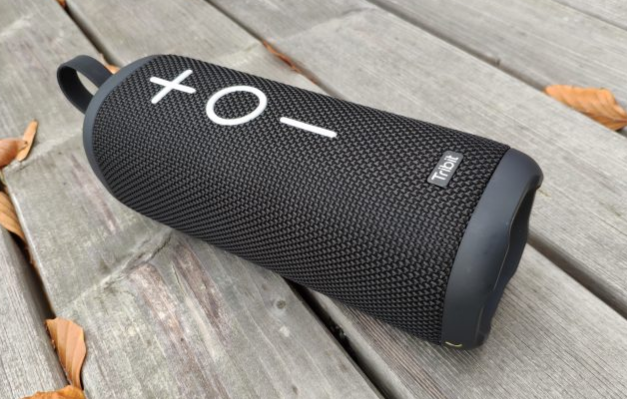 Get one of these if you're looking for a serious Bluetooth speaker. Read our full Tribit XBoom review. It's got 24 Watts, 360° Full Surround Sound, it's waterproof and there's even a button to make the bass even heavier. Love that.

Best Smartphone – The OnePlus 7T
I'm not going to mess around with best budget phone or best flagship phone. This is, for me, the best smartphone out there at the minute. And you know what? It's not even their "Pro" model. I personally think that the balance between price and specification is perfect on the OnePlus 7T.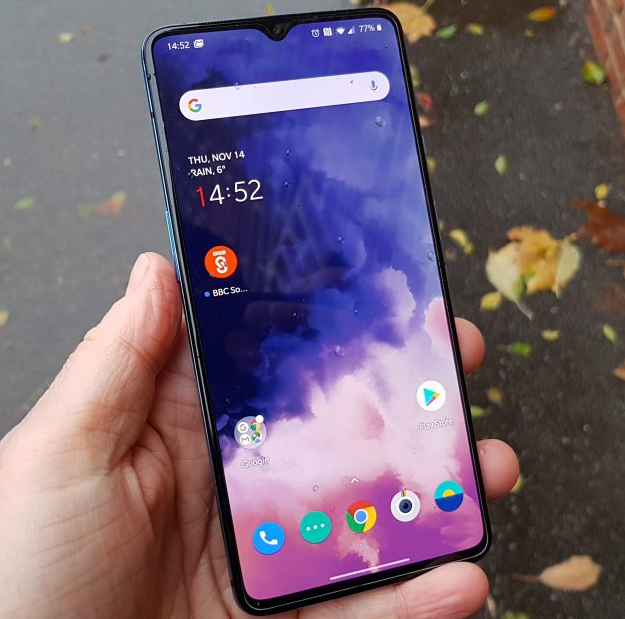 You can get the standard version of the new phone (with 8GB RAM and 128GB storage) for £549 from OnePlus direct or from Amazon. You can get it in either Glacier Blue or Frosted Silver.
A beautiful 6.55″ AMOLED screen (2400 x 1080 pixels in HDR10+) 90Hz screen, excellent camera setup, fantastic design, intuitive GUI and – above everything else – excellent value for money. Read my three-part review right here to see why I liked it so much. It's also available on Three UK for £38 per month with 4GB of data or you can go unlimited everything for £40 per month.

Best Headphones – Kygo A9/600 and Mixcder HD901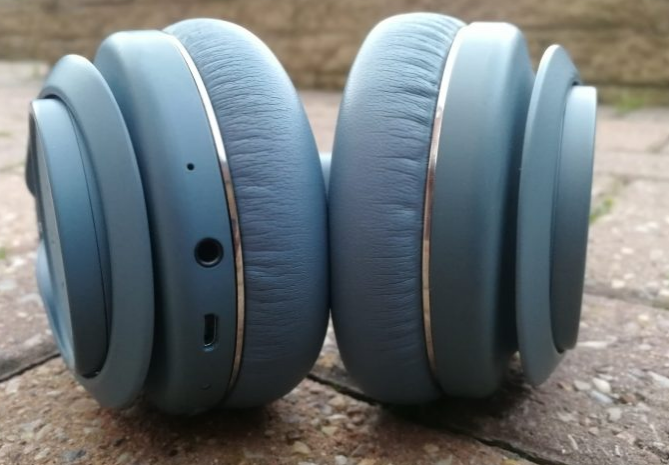 For me, it's a straight tie with the Kygo A9/600 headphones and the Mixcder HD901 headphones. The latter are lightweight, have excellent sound quality and are really immersive. The Kygo headphones do, arguably, have a slightly better sound quality, however they're slightly more noticeable on the head.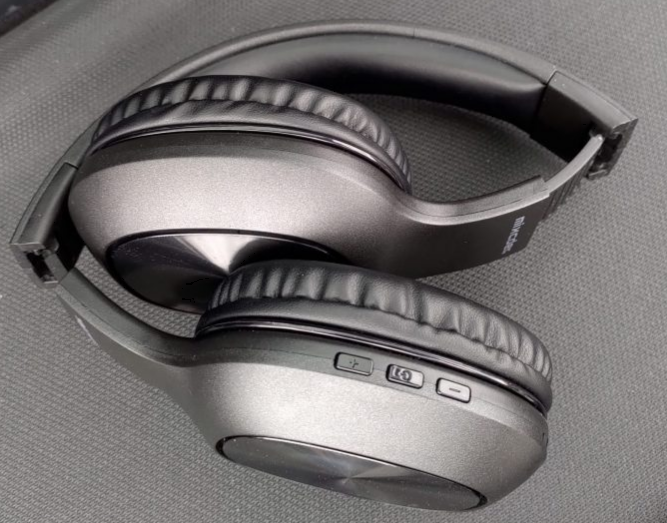 The Kygo A9/600 headphones are available on Amazon for £99.99 but the Kygo A9/600's are markedly cheaper – just £29.99.

Best Dashcam – The 70mai HD Dashcam
This is a dashcam from Xiaomi. Their sub-brand of "70mai" is now popping up in a lot of dashcam footage on YouTube, and rightfully so – really high-quality footage, whether in the day, the night or bumping around on country roads. Plus, it's all voice-activated and hooks into your phone via WiFi, so no fiddling around with microSD cards when you want to check some footage.
Get the full 70mai dashcam review here.
Most promising Wearable – The Honor MagicWatch 2
Yes, I kinda made this particular category up, but I have to say something about the MagicWatch 2. Over the years, I've been sent various fitness bands and smartwatches. All have had their various merits, but I've tended to get "through" them very quickly. I've had bands break or just stop working, I've had watches that need far too much charging or are just too damned fat.
This thing, well, it's been on my wrist every single day since the PR people at Honor loaned it to me. What an utterly fantastic thing. Sure, £159.99 might sound a lot and it might put it into "Garmin territory" but this really does compete with a Garmin.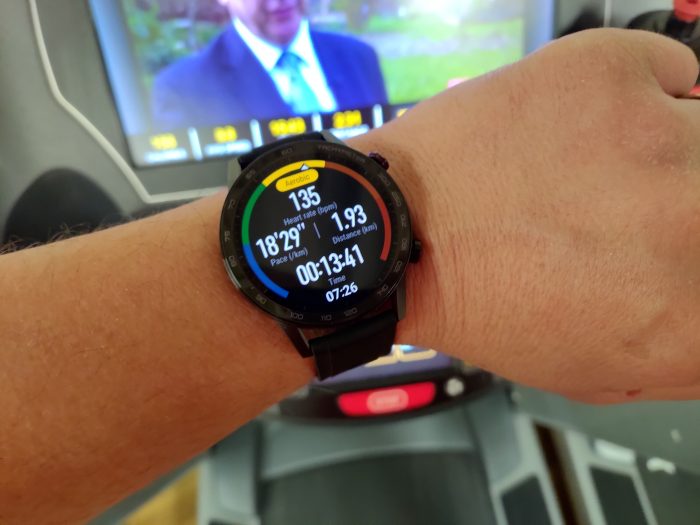 As is usual with my reviews, I've binned the ultra-sanitised photo studio and I've worn it whilst decorating (I got paint, dust and plaster on it), washing and …. basically living. It's stood up, and it's so straightforward – telling me when WhatsApp messages or Gmails come in – informing me when tweets have gone out, or I need to move more – or what my resting heart rate is.

Oh, and another little surprise? When I got it the battery was on 23% – I figured I'd have to charge it pretty quickly after that – especially as it had the "check heart rate constantly" setting on. But no – it lasted for days and days on that 23% !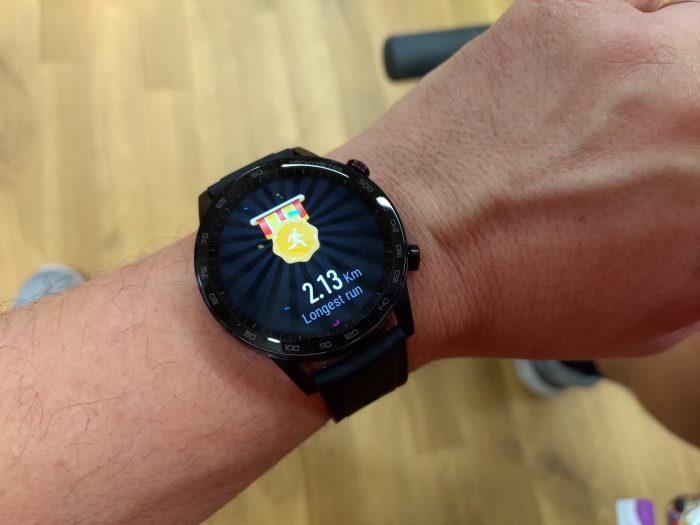 I've only just charged it and I'm already making calls on the thing. Love it …
…more on the review though. Hang tight!