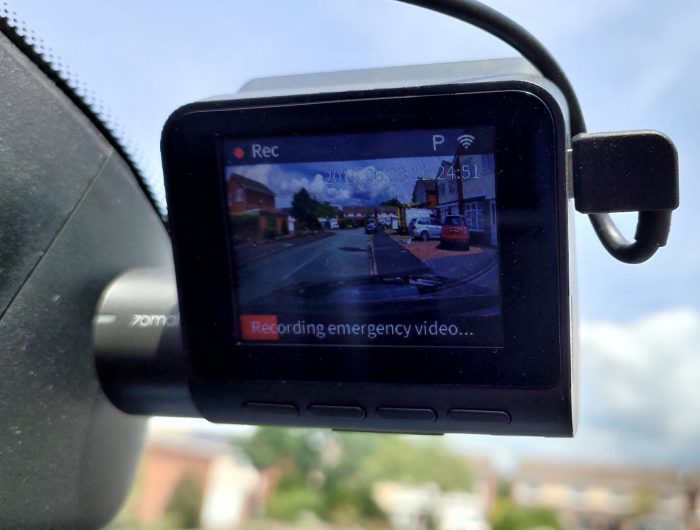 Made by Xiaomi, this is a perhaps one of the best dash cams I've ever tested.
OK, perhaps I'm not meant to start reviews that way but it's true. Available from Amazon, there's a couple of different versions of this one but it starts at £65.99.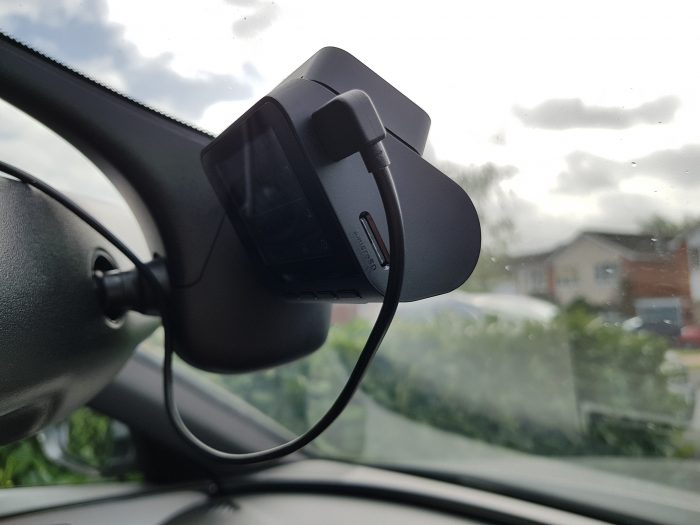 Yes, that seems a bit pricey but you do get a lot for your money. First of all, it has a 2592 x 1944 pixel resolution. It also has voice control, so once you've installed the camera, you just talk to it to record footage or take a picture. This means, should something happen while you're driving, you just need to say, "Record a video", and it'll do just that. It'll include footage from before the moment you said that and for a while after too. The result is a video like this. You'll hear me say, "Record a video" at around 50 seconds, and the camera then responds..
You'll have probably noticed that you can hear me talking in that video, but you can turn that off if you wish and I've disabled the "record in-car audio" in later videos . Everything is done via an app which hooks into the WiFi put out by the camera. You can, should you wish, use the buttons on the camera, but I'd rather use the voice control and an that app.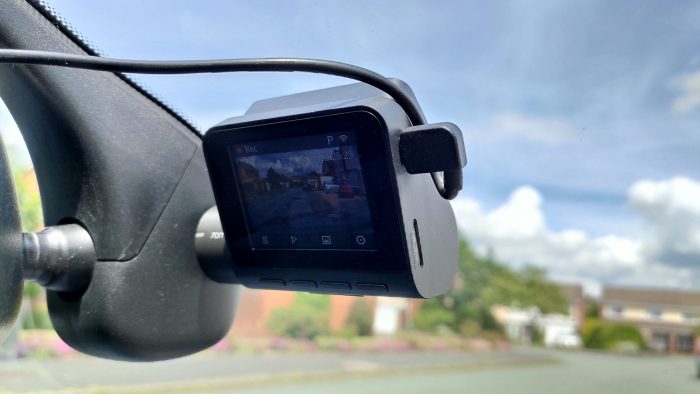 But wait, I'm getting ahead of myself. In this review I wanted to show you the actual installation. That's from the moment you take it out of the box until the moment you start using it. The result is the video below, which shows you the setup and how easy it is to adjust the various camera settings.
This goes into a lot of depth, so you'll find the main bulk of information in this video. It's worth mentioning that I assumed it would embed speed information into the video footage. Sadly it doesn't do that.
UPDATE – Since this review was written, a new firmware update has emerged which NOW SHOW real-time speed and GPS location on 70mai Dash Cam Pro videos. Firmware Version 1.0.5 adds this.
The quality of the videos and the pictures captured by this camera are fantastically good, however that does mean that the file size is quite large. This means that, when you download a video from the camera to your phone (via that 70mai app shown above), it does take quite a few seconds to complete. There's no option to edit or trim the video before you download – you have to download the whole thing. After a bit this became a little frustrating and I actually reduced the resolution to speed up my downloads.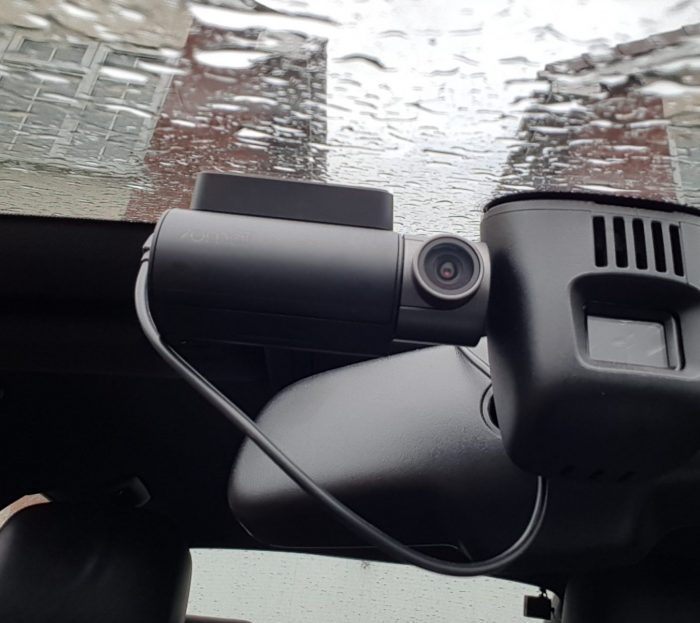 Also, despite there being a number of settings, I couldn't find a way to adjust how many minutes were added to the start or end of a clip when you initiate an emergency recording.
That front lens is a 5 megapixel unit and, as I mentioned before, it produces some rather fantastic footage. You can see some further examples of "interesting driving" that was captured by this camera below…
As you can see, great quality. It comes with something called "WDR" that adjusts the exposure balance to capture everything in greater detail – whether it's sunny or raining. It also uses a "defog algorithm", which meant that the spray-filled road in the video above looked clearer.
I was a tad disappointed that the GPS attachment I mentioned in the unboxing video didn't display speed information on the footage – that would've been nice and I'm sure it's possible. However, instead this basically ensured that the ADAS system did it's magic. ADAS, which is something I've rapidly disabled in almost every dash cam I've ever tested, does try to help. I got told when the car in front was moving away (ideal at traffic lights) or if I was getting too close. It also warned me about lane departure and so on, but I found that it was telling me things I already knew so I turned it off. You should be paying attention any way, so an audible message to tell you that the car in front is just means that you can get distracted and perhaps faff with your phone at the lights. For this reason, the GPS / ADAS add-on just didn't seem worth it to me. No GPS (speed or location) info on the footage, and limited "driver assistance" which most people shouldn't need any way.
UPDATE – Since this review was written, a new firmware update has emerged which shows real-time speed and GPS location on 70mai Dash Cam Pro videos. Firmware Version 1.0.5 adds this.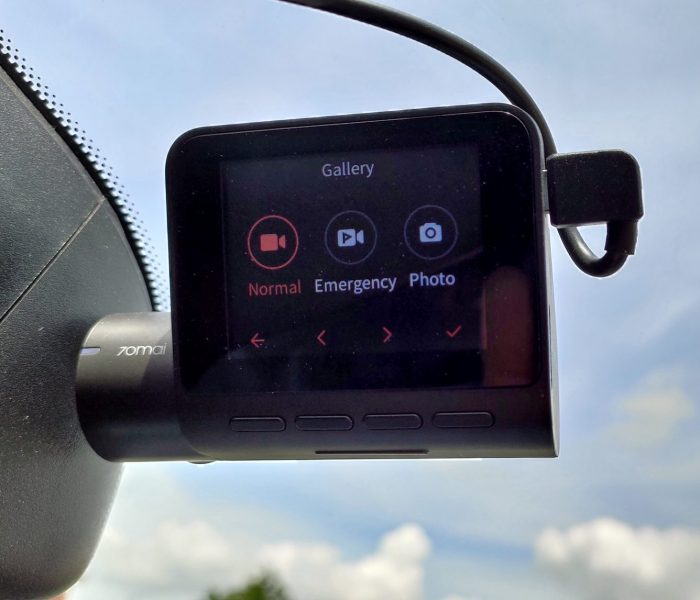 I did like the 24 hour parking monitor system, although it does depend on whether your car is providing charge to the camera when you've stopped. I got around this by feeding the 12-volt car USB power into a portable battery, then I fed the dash cam from that portable battery. This meant that I could rely on the portable battery keeping the camera alive even when the cigarette lighter power was off. The camera itself has an inbuilt 500mAh battery and it'll tell you if it's recorded something while you were parked that you might want to take a look at when you get back in your car.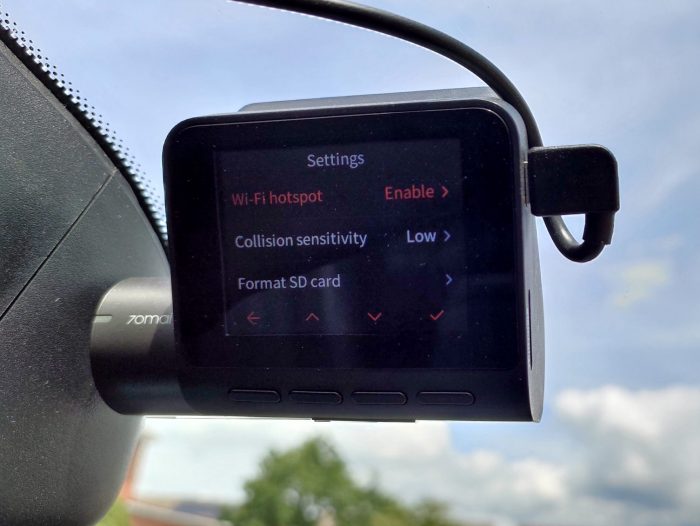 As mentioned before, you can record footage by simply saying "Record a video". You don't need any keywords or anything like that. It'll also auto-record footage if the G-sensor is triggered, so there's no real need to worry if you're in an accident.
The screen is 2″ and measures 320x240mm. As you can see from the initial unboxing, it was pretty easy to get going and the jump to the app was extremely helpful. You can also take pictures, and here's some example shots…
The app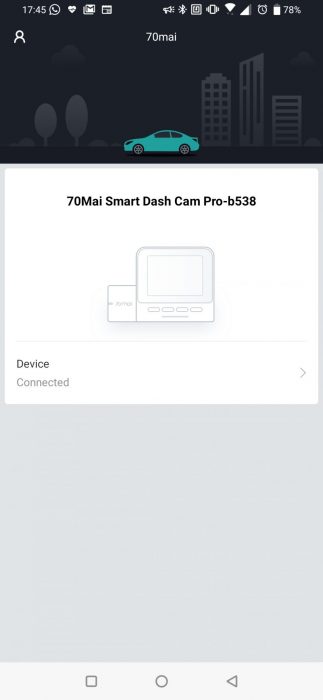 Grab the app here after you've bought this camera. It separates the footage into videos, photographs and then into parking, events and videos.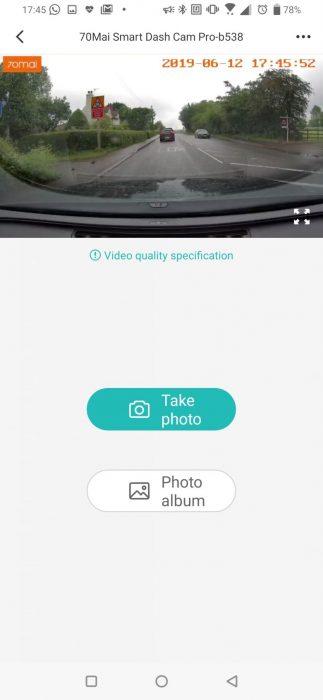 You can view a live feed from your camera or drill down into your photo album. It'll then display each video. They're split into one minute chunks and, don't forget if you keep it on the highest resolution, it'll chomp through your storage card pretty quickly. You'll need to supply that separately and it'll auto-overwrite footage that you've not chosen to keep (such as emergency recordings etc) automatically.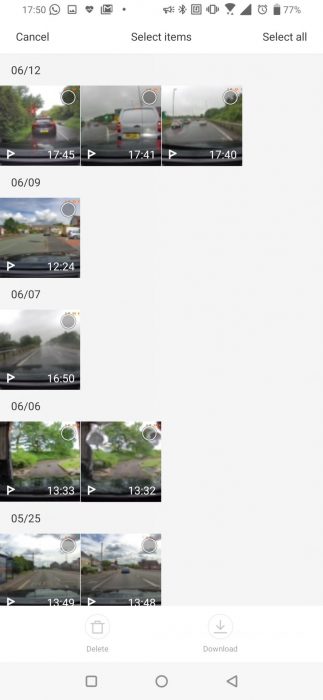 Here's the settings screen. You can sync the camera time with your phone, set the WiFi, whether the camera makes a sound when it comes on, whether it records audio and how quickly before the screen goes off. There's also settings for collision sensitivity, how loud the volume is (note that there's a bit of a translation issue on that, I've never turned volume up to "Large", but still), and the video settings..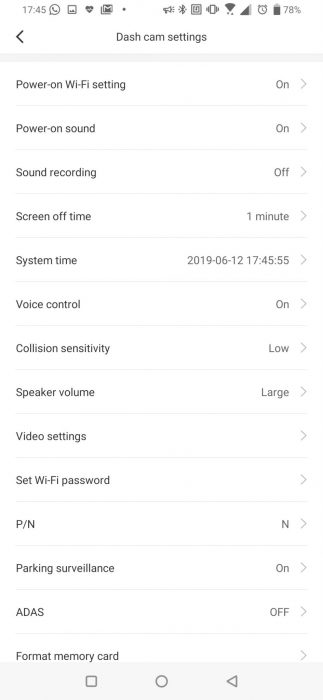 You can also format your microSD card, turn the parking surveillance on or off and activate the ADAS system. You can see above that I've got it disabled.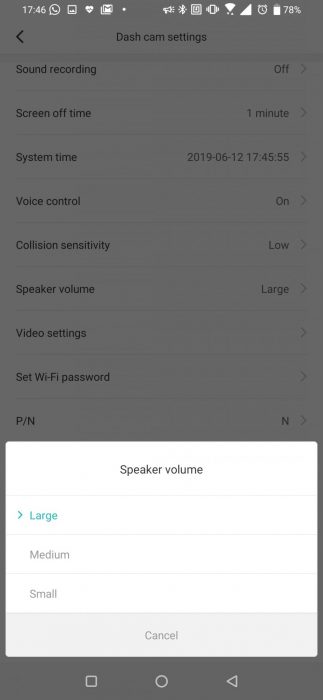 Conclusion
The biggest plus point for me was the quick setup and the fact that everything was controlled by either the app, which was relatively easy to use. The ADAS system and the additional GPS module didn't seem worth it for me. I wished it had the ability to put speed information on the footage. I also wanted a way to trim footage before downloading, as the super-hi-res video footage took a bit of a while to transfer down to your phone.
UPDATE – Since this review was written, a new firmware update has emerged which shows real-time speed and GPS location on 70mai Dash Cam Pro videos. Firmware Version 1.0.5 adds this. Get more details here.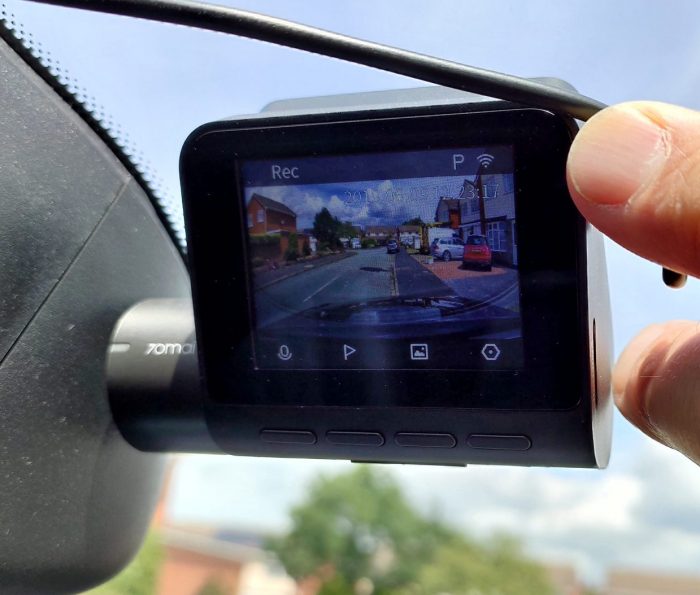 That all said though, this is a real fit-and-forget camera. It installs itself easily, it's very straightforward and easy to use, and you get used to saying, "Record a video" when something happens in front of your car. The 140 degree lens was brilliant and the footage was incredibly high resolution with perfect videos even in the worst of weather and at night. Fantastic stuff.
In the USA, you can find the 70mai smart dash cam on Amazon.com. It's also available on Amazon UK. You can also get it from AliExpress.
This one is brimming with features. Easy to fit, easy to install and get going, great footage and some good additional features. Perhaps best for me was the fact that no cables were needed to get the footage and it was all button-free, with the app and your voice doing all the work.
70mai Smart Dash Cam Review
Features - 91%
Video quality - 100%
Build quality - 94%
Ease of install - 96%
Ease of use - 92%
Fantastic quality, very easy to use and a brilliant product. The ADAS and GPS could have been a tad better.