Headphones. We get so many. To try and differentiate is always tricky and there's so many companies producing them. So, when I got this set I was thinking they'd be another set of fairly mid-range headphones.
"Kygo", I thought, "Isn't that the dance music guy?"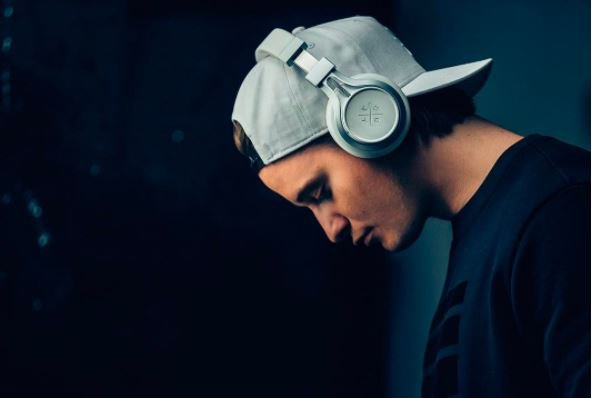 Indeed he is. He's the one behind Remind me to Forget and Firestone. The Norwegian DJ, record producer, musician and songwriter isn't going to slap his name on bad headphones is he? This guy has remixed Ed Sheeran.
So, the first thing you should know is that these are expensive. £199.90 from the official store. That's a lot, so they have to be good. Sure, I know the price will be expensive because of the DJ branding, but they still have to be good, don't they?
The build quality and the box that these come in is an immediate tick. They're available in a range of colours, including black, white, burgundy, palm and this storm grey version.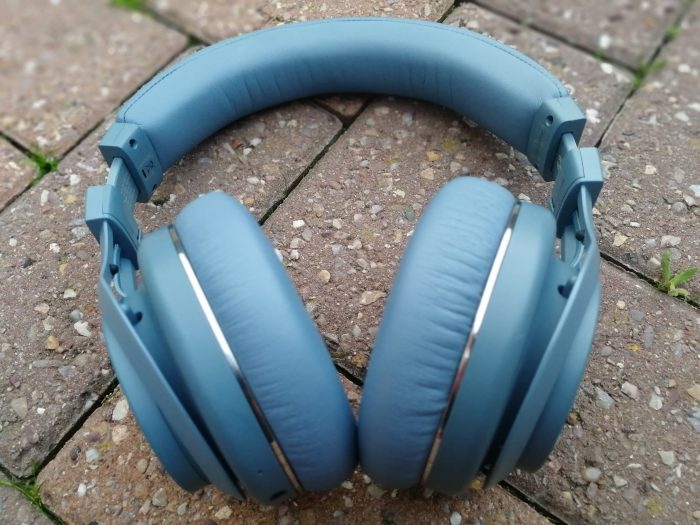 There's just one button on here – that powers the headphones on, turns them off and – if you press and hold – starts the pairing process. You can also use NFC to begin pairing.
There's a microphone here, a small LED to show you what's happening and a 3.5mm input should you not want to use Bluetooth. It's charged via a microUSB port and will play for up to 23 hours straight.
The headphones have a cool soft band going over your head – it's luscious and thick, keeping your head cushioned. Very comfortable this. Very.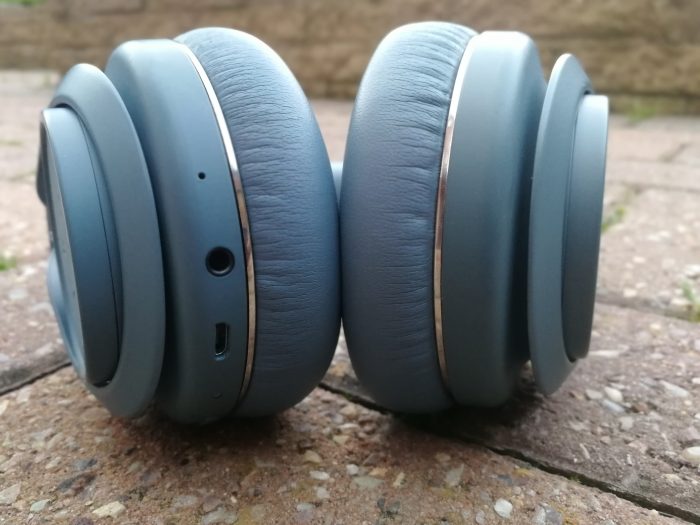 Likewise, there's a top quality ear protection going over your ears – spongy and really nice against your head. I've worn these for quite some time and they're so lightweight and comfortable. Not a problem for wearing for extended periods at all.
The volume can be controlled on your phone, but when I first powered these on, paired them and played some music on Spotify I honestly thought something wasn't right. There was absolutely no background noise – no slight amplifier hum to indicate that they were on at all. Deathly silent. When the music did punch through it was like a door had been opened. Massive, weighty bass and clear, quality high notes with a full, bold definition.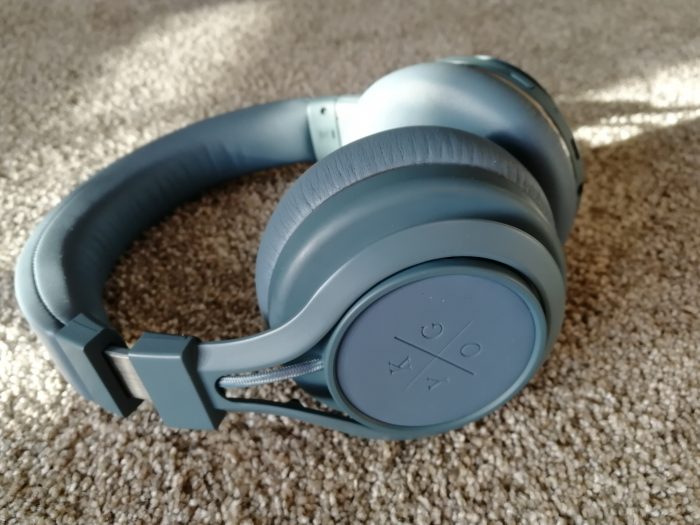 Along with the headphones you can download the Kygo Sound App for Android and iPhone. It's here that you can connect to the headphones and customize the sound. Instead of a graphic equalizer you instead move through Bergen, New York, Ibiza and Los Angeles by dragging your finger to the appropriate place on the screen. My favourite setting was Ibiza and gave a real club vibe, but for different types of music you may need a bit less bass and more mid-tones, so you can instead tweak it to suit.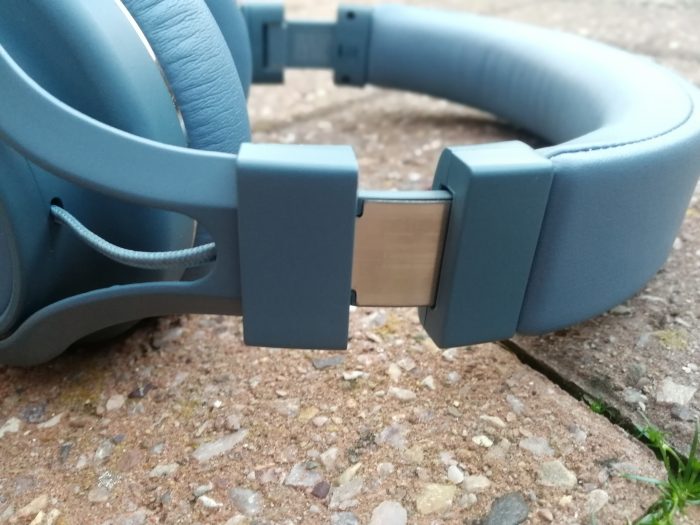 Oh and that bass. I thought it was already massively rich, but in the settings option you'll find a "Bass Boost" option which whacks the bass response up another notch. It adds a fat dollop onto the deeper range of sounds but still without a hint of distortion or crackle.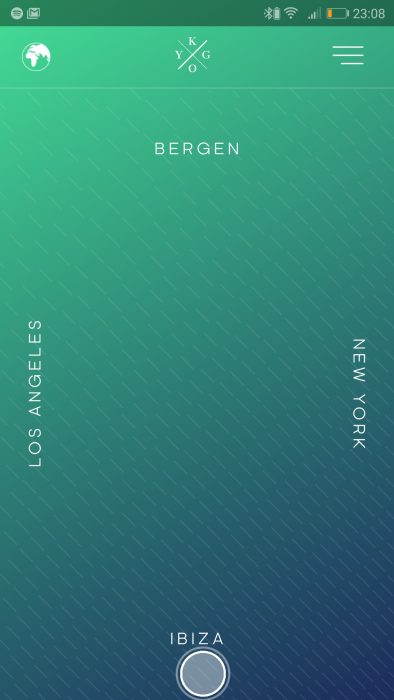 Obscenely good. I was listening to a track called Still Point by Radio 1 DJ B.Traits. It contains a huge, dirty, rumbling bass-line with piano and delicate high notes – these were all delivered faultlessly and in perfect balance.
The isolation from the outside world is so dramatic that you'll start to hear new parts of your favourite tunes, with Qualcomm aptX and AAC codecs delivering astonishing Bluetooth sound quality.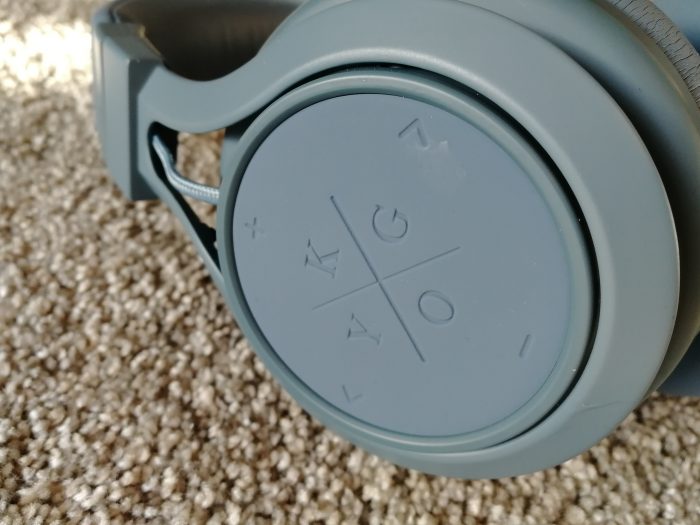 On the right side, as you wear them, are some touch-sensitive controls for skipping tracks and also adjusting the volume. A light touch is all you'll need.
That app, I should just point out, also lets your headphones receive software updates and gives you direct contact with the customer service teams. Nice little touch.
Yes, expensive, but they deliver in absolute spades. A sound quality and immersive music experience which is far beyond any set of headphones I've ever personally tested. If you're looking for premium over-ear headphones then they're worth every bit of the £199.90 price-tag. Honestly, I'm listening to this tune right now….
…a mash of earthy deep belly-warbling bass, a beautiful Alex Mills singing along and twinkling melodic higher notes. It's clear, controlled and utterly brilliant. Wonderful.
As for the app, well, I'm not normally a fan, but this works perfectly. It communicates with the headphones and adjusts how they sound. No software tweaks here, it actually communicates directly with the headphones and pushes out a whole new sound to them. It updated the headphones while I was wearing them and it balanced professional and cool in equal measures.
It's like jumping into a music-filled bath.
Get more information or buy these by visiting the Kygo Life website.