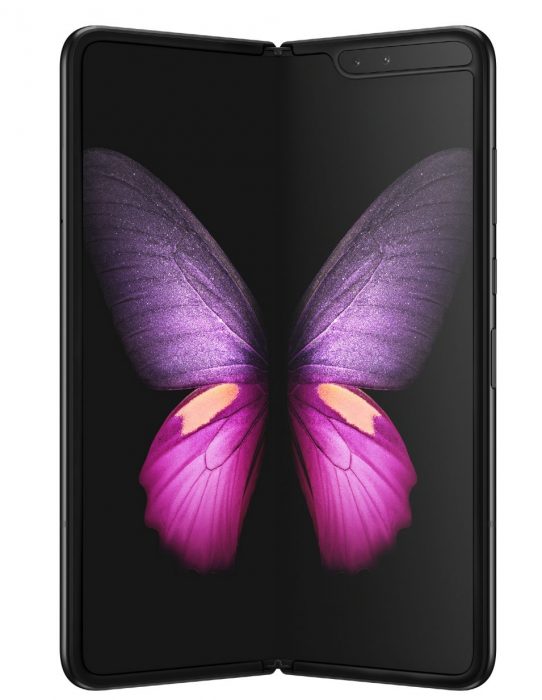 Remember the Samsung Galaxy Fold? Well, it certainly had a very difficult birth, but it looks like all the kinks have (literally) been ironed out now. The company has just told us that the Galaxy Fold 5G will, if you have the funds (KER-CHING!) be available to buy from EE and Samsung Experience Stores from September 18th. If you want to have a proper "hands on", it'll also be on display at Samsung KX, Harrods and Selfridges. EE have already rolled out their pre-register page and they'l be pushing the fact that this 5G model will be getting an average increase in speeds of around 100-150Mbps on their shiny 5G network. Peak speeds of over one gigabit per second are expected. They're also the exclusive network carrier for this phone.
Prices? Well, you're going to need deep pockets. Very deep pockets. These pockets have to be deep enough for you to think, "Hey! Shall I buy a second-hand car to get me to work and back or a new phone?"
Why? Well, the Samsung Galaxy Fold 5G will be available from Samsung for £1,900.
Yowser.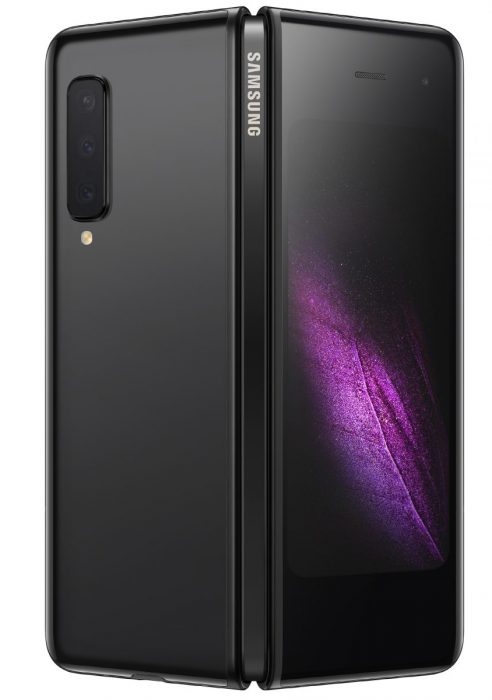 The handset, as we've covered in detail already, has a 7.3″ Dynamic AMOLED Infinity Flex Display, allowing you to fold the phone when you're not using it and get a whole load more real estate when you are. Samsung have added an "App Continuity" feature which means that apps will switch between the cover and the "Infinity Flex" display easily. It makes everything appear in a natural and expected way, plus you can multi-task with three apps open at once.
Marc Allera, CEO of BT's Consumer division, told us..
The new Galaxy Fold 5G offers EE customers a completely new smartphone experience, all on the UK's first 5G network and best 4G network six years running. With our new EE unlimited plans and swappable benefits like BT Sport and Amazon Prime, our customers can enjoy their favourite TV, film, sport, games and new experiences on the Galaxy Fold 5G's impressive display, all with the fastest speeds in more places than on any other network.
The full details then – a 7.3" QXGA+ Dynamic AMOLED display (4.2:3) Infinity Flex Display (2152×1536) at 362ppi. A 4.6″ HD+ Super AMOLED cover display (21:9) which is 720×1680 at 399ppi. When it's folded, the phone measures 62.8 x 160.9 x 17.1mm with the hinge and weighs 276g. When you unfold it it's 117.9 x 160.9 and becomes 7.6mm.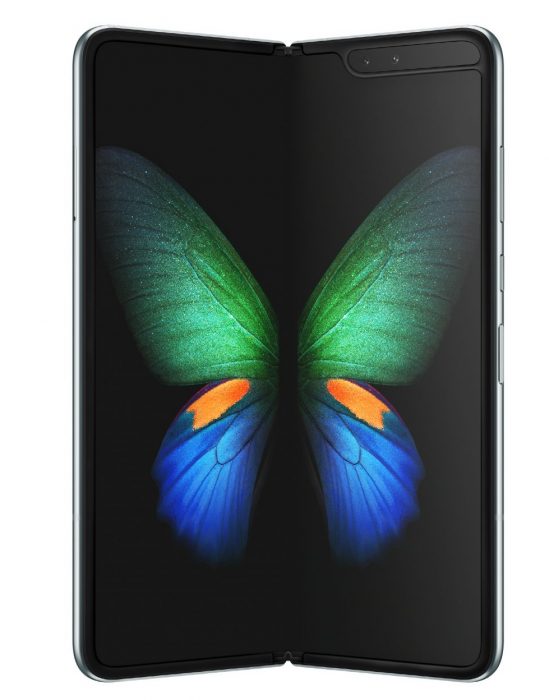 There's a 10 megapixel selfie / cover camera, a 10 megapixel and 8 megapixel front dual setup and a triple rear camera setup. This comprises of a 16 megapixel ultra-wide shooter, a wide 12 megapixel one and a 12 megapixel telephoto one. There's dual Optical Image Stabiliztion, up to 10x digital zoom and HDR10+ recording with tracking AF.
Processor-wise, it has a 7nm 64-bit Octa-Core Processor (2.84Ghz + 2.41Ghz + 1.78Ghz). This couples with a massive 12GB RAM and 512GB storage. It runs Android 9, has dual-band WiFi, GPS, Bluetooth 5.0, ANT+, USB-C charging, NFC (tap-to-pay) and a 4235mAh dual battery.
But woaha, you're going to need some money for this one.