I touched on this in the recent Mi9 Vodafone launch but I felt I had to expand on this a little more
See, I have a problem with Xiaomi at the minute. It's not about their handsets, or the quality, or the performance – I loved both the Mi8 and the Mi8 Pro when I reviewed them and the Mi9 looks even better.
Indeed, when I attended the launch of Xiaomi in the UK I was impressed with their ethos. They wanted to cut profits back on handsets (but not other bits) and indeed, this has led to some excellent prices for some real high-end handsets.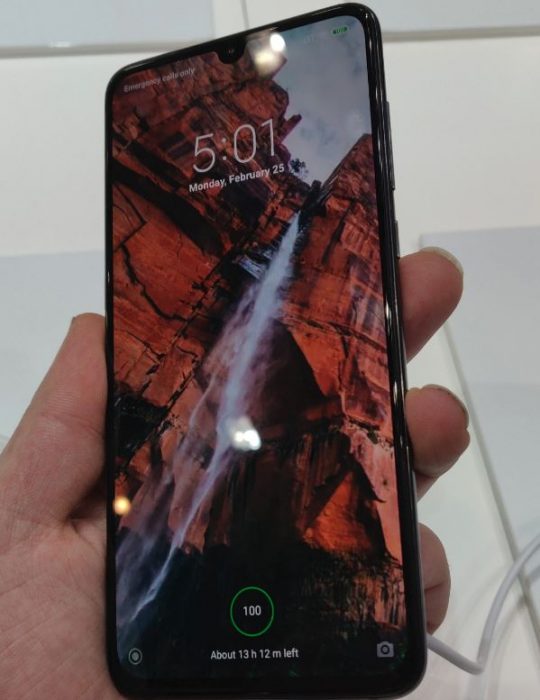 Take the Mi9 as an example. It's powered by the Snapdragon 855, Qualcomm's flagship processor of the year. That's an octa-core 2.84GHz chip. It's got the Adreno 640 GPU, a 6.39″ AMOLED screen from Samsung (2340 x 1080 FHD+ 403 PPI) and a 48 megapixel ultra wide-angle AI triple camera from Sony. There's a 20 megapixel selfie camera, a fast wireless charging battery, an in-screen fingerprint sensor, WiFi, GPS, NFC, dual-frequency GPS… it's all good, it's all top end.
The price? Well, if you're here in the UK you'll probably end up on the UK Xiaomi website and you'll find that the Mi9 64GB version is £499. That's already a very good price for the spec you're getting. I can't deny that, but the problem is that you can easily get it for even less, and you can get more storage in the process too.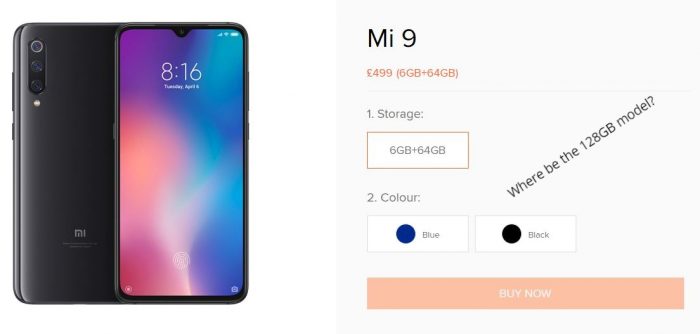 You can't buy the 128GB storage version from their UK website. Don't ask me why, it's just not listed when you're in the Mi9 product section shown above.
So that's a bit weird then. It's the same when I visited the French version of their site (which you might be able to see here) and they're charging €499.99 with just the 64GB version available. That's about £430.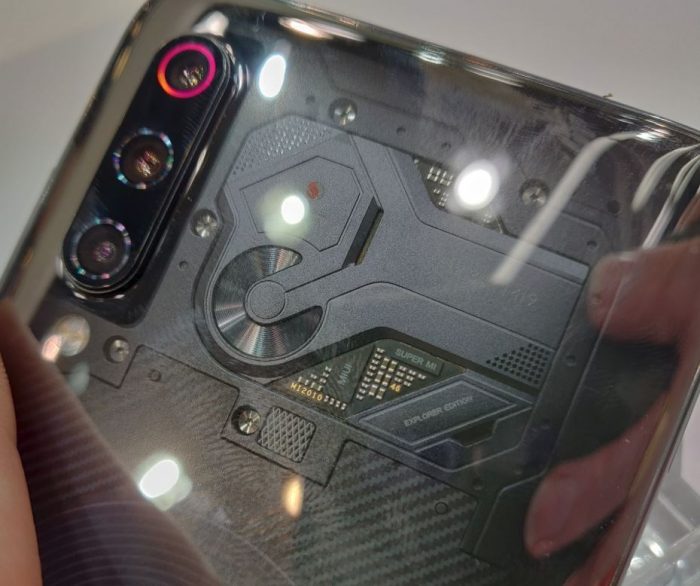 Here in the UK, Vodafone are doing the Mi9 128GB version, but it seems to be on contract deals only. Cheapest deal there is £31 per month with a £149 upfront for 2-years with 500MB of data.
So, this is where things get interesting. Head to Amazon and you'll find that the Xiaomi Mi9 is £534.86 for the 128GB version.
The cheapest so far then is £499, and that's for the 64GB storage model from the mi.com UK website. However, a quick Google will result in a number of stores selling the bigger 128GB model for even less than the 64GB version. Here's some examples, and for each of these it's worth sitting on their respective sites for a few minutes and you'll get discount codes popping up..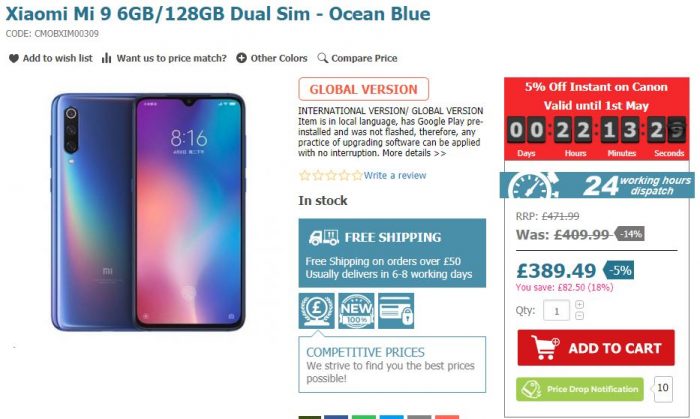 – eGlobal UK (above) are selling the 128GB "international" version for £389.49
– Amazon Spain have it for €448.86, which is around £386. That's for the 64GB model.
– TobyDeals UK have the 128GB model for £387.99.
– AliExpress havbe the 64GB model for £347.85 (albeit with £21.02 shipping to add) or the 128GB model for £389.10.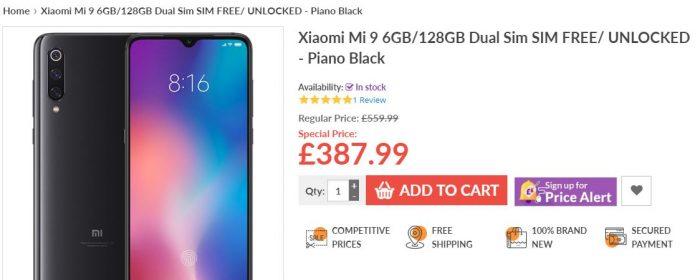 So, the lowest price we've found is with TobyDeals UK for the 128GB model at £387.99. That's £111.01 cheaper than the 64GB model sold by Xiaomi UK.
I have to ask… what gives?
Now yes, there's the whole "but it's an import" stuff – but these really aren't. We're one big happy EU (for the moment) and a lot of these are the EU models or International models. You're either getting it (without any extra customs charges or any faff, again because we're all in the happy EU) from Amazon Spain or you're getting it from UK warehouses holding stock of the "International" model.
So why pay £111 more for a phone with half the storage?