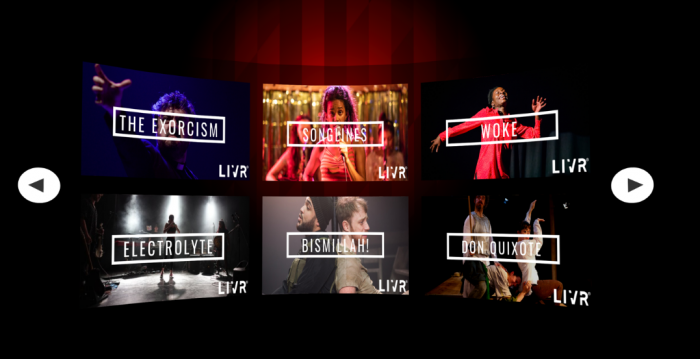 Watching a theatre performance is always best when you're actually there, but – despite shows now being on TV – a lot of people find that they have to travel to the West End to get the proper theatre experience.
Now a London-startup has launch LIVR, the world's first on-demand virtual reality content platform for theatre and the performing arts. You simply whack your phone into a VR headset or a Google Cardboard and you can jump into a fully immersive 360° virtual reality theatre experience.
You pay a monthly subscription of just £5.99 to access, and there's a big library of high-quality VR content available to stream. They have captured over 100 productions to date and are adding more all the time. You just sit there in the comfort of your own home, looking at the performance as it happens all around you.
Head to livr.co.uk, grab the app (for iPhone or Android) and off you go.
Award-winning shows, Edinburgh Festival hits, comedies and more are available.