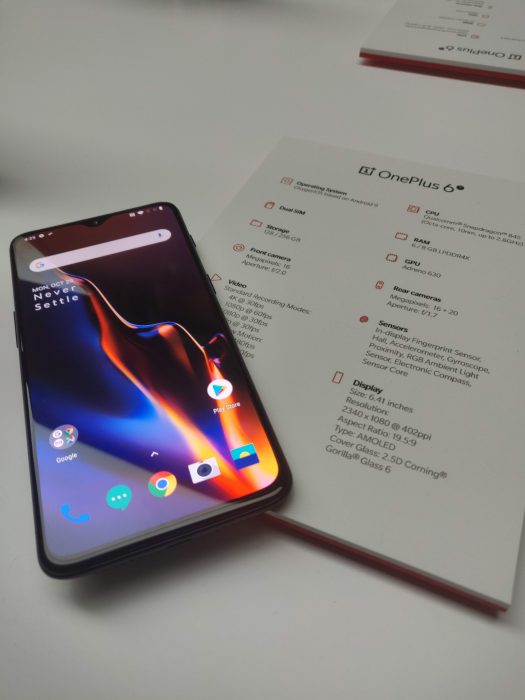 Yesterday we visited Londinium for the big OnePlus 6T reveal. The handset has a 6.41″ 2340×1080 19.5:9 screen at 402ppi with a smaller notch up top. This newer 6T also has a few more things which are an improvement over the OnePlus 6 we reviewed, including Android 9.0 with OxygenOS, a bigger 3700mAh battery, better night shots and a Smart Boost system which cranks everything up 11 when you want to play a resource-intensive game.
There's 6GB or RAM in the base model with 128GB of RAM, but it was that on-screen fingerprint sensor that a lot of you were asking us about. So we filmed this demo of it in action…
A few of you emailed us in to say, "Hey man, you cut the start of that video, it was a bit quick", to which we responded with, "No, it was just really quick to unlock". Then things got heated, we all had a fight and everything got out of hand. After a bit of discussion we decided to show you again and film it a second time, so here's that…
Everyone was pretty happy with that, so we showed you then what happens if you put the wrong finger on, or if you get someone else to try and unlock it..
We liked the funky animation and user interface on this. Very nice indeed.
Want more ? Head to our detailed overview for everything you need to know about this phone. Or head to our Twitter spectacular, where we posted comparison shots with the OnePlus 6 and all our thoughts from the launch.